Using paper FFT-GP graphene-based supercapacitors will increase capacity. The main advantages of the new material – transparency, flexibility, high electrical conductivity and a large surface area. So far, only a few opaque carbon capacitors to bypass capacitance flexible and transparent graphene paper.
Chengxin Wang, Professor, University of Sun Yat-sen (Guangzhou, China), notes that the single sheet of flexible and transparent paper FFT-GP of the graphene was synthesized for the first time, and its capacity is 1,000 times higher than that of the laminate and rough capacitor films based on graphene, created by chemical vapor deposition. Furthermore, the paper container according to 10 times supercapacitors that have been created on the basis of pure carbon materials.
Performance improvement was achieved mainly through the use of graphene blocks that created and FFT-GP. The hollow structure of graphene provide transparency paper and provide additional space for the chemical reactions. In addition, associated and aligned structure provides an open route for electrons and ions, and a more rapid transfer of charge contributes to the overall increase in productivity.
The main difficulty in creating FFT-GP was that the graphene sheets had considerable fragility. In order to strengthen their structure scientists have used the powder of sodium chloride (actually chopping food salt) as a template for crystal growth. Applying the method of the microwave plasma-enhanced chemical vapor deposition, they are modeled "plasma atmosphere" of sodium chloride, carbon and hydrogen. At the end of the process, sodium chloride was recrystallized on a silicon substrate, and its crystals retain a template that could be removed from the base with a razor blade.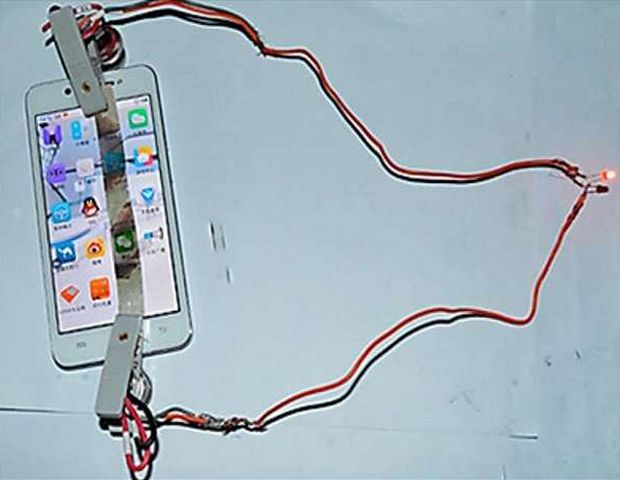 Although the paper FFT-GP still has an embossed texture and has a light brown color, researchers have shown that it can withstand up to 1000 cycles of bending and stretching with minimal loss of power while continuing to clearly transmit light. To prove the transparency of the material, they also demonstrated the screen, created from two sheets integrated FFT-GP, placing it above the screen smartphone and connecting the LEDs.
Based on FFT-GP is supposed to create a transparent and extensible solar panels, screens, which can be retracted to self-charging wearable electronics. The hollow structure of graphene prisms relevant for other tasks, for example, for the accumulation of large amounts of light energy dyes for solar cells.
Wong notes that structure improves the adsorption of the dye, increase its ability and the quality of light scattering. FFT-GP advantage in comparison with the other materials on the basis of graphene is that they have a higher energy density and can be used in making anodes for lithium-ion batteries, and later – in the manufacture of solid state lithium ion solar batteries.
Look a video from russian roads: