The following season, the famous American brand Gregory Mountain Products, which recently owned holding company Samsonite International SA, will launch the third generation of its popular mountaineering backpacks Gregory Alpinisto. The new generation will be easier, slightly reduced in size, while maintaining the same useful volume 35 and 50 liters, and will be offered already, at least, in three color options, except for a bright yellow, are the options available in blue and black.
Feature of the new backpacks from Alpinisto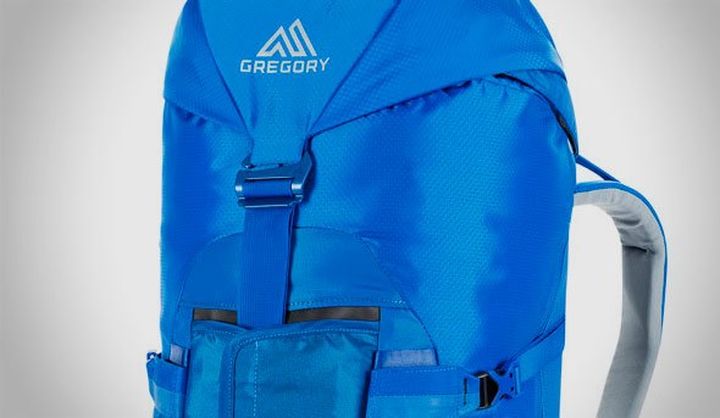 The backpacks Gregory Alpinisto are made of nylon rip-stop material of low and medium density material has a water repellent treatment. The backpacks suspension systems form the adjustable shoulder strap, a removable discharge belt and ergonomic back (form and functionality has not changed from the previous model), consisting of a dense layer of flexible foam material in the mesh and aluminum arches and supporting the plastic sheet.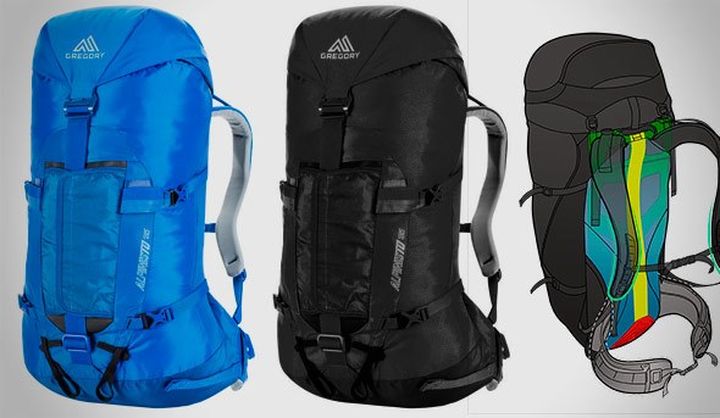 Structurally, the backpack includes three-dimensional main compartment with a classic top-loading, which is complemented by a cover for drinking system and external compression of the department, have now become completely removable and a low profile. From the outside, there is a small pocket for a pack-in rain cover, adjustable compression straps and fastening for ice axes, skis, trekking pole, rope, cats, and other mining equipment.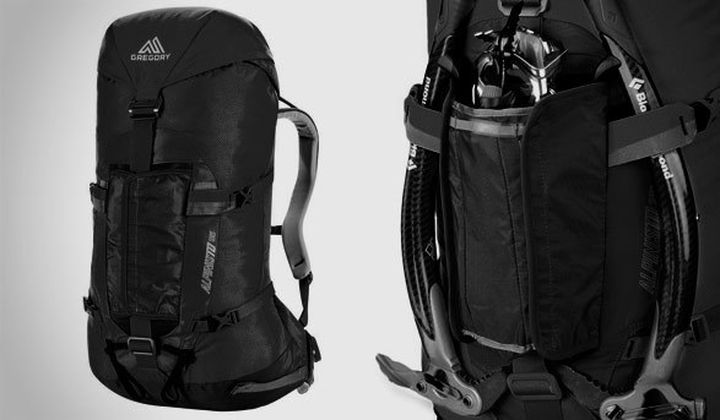 Regardless of the choice of 35 or 50-liter version, backpacks Gregory Alpinisto will be available in four sizes XS, S, M, L. Weight high 35-liter version will be 1495 grams, 125 grams lighter than the previous generation. Estimated MSRP 35-liter backpack is not less than $ 180.
Source: GregoryPacks
Look a video from russian roads: