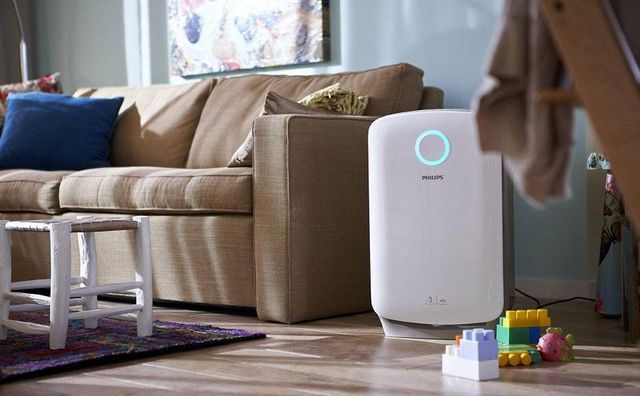 Spring came, smelled fresh … Not a bit of it! In reality, the air in a city apartment complex called clean and fresh. Lack of oxygen, high concentrations of carbon monoxide, toxins from automobile exhausts and reagents for melting snow – then regular airing did not help. Yes, and allergies can easily give you a lot of unforgettable moments. On this subject, by the way, did a detailed review of gadgets that will help in the fight against allergies. In general, while the trees are not yet covered with leaves and can not protect us from harmful impurities and Vacation leave soon, to deal with chronic poisoning and chemical composition of all these allergens is necessary with the help of modern technology.
Chronic poisoning from harmful substances in the air in a city apartment suffers the immune system, which leads to colds and allergic diseases. Spring allergy manifests itself particularly acute. We have expert commentary.
Climate systems and cleaning air
Let's start with the most obvious and simple to install and use – with air purifiers. First of all, we recommend to pay attention to the new climatic complex Philips AC4080. 2 is a system 1 for the combination of air purification. Mechanical pre-filter catches the eye visible contaminants such as dust, lint, hair, animal hair, etc. A combined HEPA-carbon filter catches a small fraction of dust, germs, mold spores and eliminates odors, cigarette smoke and noxious gasses.
Do not be amiss to look at cleaning the air and LG with drum principle humidification. Winner of awards in the field of design IF Design, red dot and IDEA. Oasis impressive body decorated with LED backlight. With water tank in 5L, washing LAHVSG40GD0 air is able to effectively cleanse and moisturize the air in rooms up to 28 square meters for up to 10 hours. Air cleaning LG has a built-plasma ionizer air filtration system and 46th disks, humidify the air in the same way as the 46 wet towels hung in the same room.
Interesting solutions also have Bork: a stylish white air cleaner Bork Rain cleans the air by using an enzyme pre-filter, destroying bacteria, viruses and mold spores. To humidify the air, you need to pour a little water to evaporate naturally. The volume of water, the level of humidity, air flow rate, and another current mode is displayed informative display with touch control.
White Rain seems cumbersome air cleaner? Then we can look towards the desktop version Bork A602. It cleans the air in the apartment with the help of ion technology Plasmacluster. Dust, bacteria, microorganisms compact device can be anywhere: it can be put on the bedside table and connect via USB. Although, in efficiency, with its big brother, he is, of course, hardly be compared.
Conditioners that clean the air
Of course, the decision-maximum for a radical solution to clean the air in the house – installation of air conditioning and climate control systems with air purification function. So you can kill two birds at once – from the heat and protect yourself and make the air cleaner.
Line conditioners Samsung A3050 with special triangular shaped body boasts exclusive technology Virus Doctor. She received wide recognition and numerous awards, including the 2010 AHR Expo Innovation Award in the category of air conditioners, place 1 Air Day Minister Award Environmental Award, as well as Jang Young Sil Award. Filter Easy Filter purifies the indoor air by viruses, fungi and allergens.
Split KACI 112 HGI-W from Korting has broad capabilities for air purification and improve the atmosphere in the house.Dehumidification air conditioner removes excess moisture from the air in the room, and a built-in ionizer air saturates the air with negatively charged particles that contribute to a more intensive cleaning of air from dust and odors, making the air fresh and clean.
Line conditioners Samsung A3050 with special triangular shaped body does not lag behind rival in matters of clean air. Virus Doctor exclusive technology has been widely accepted and numerous awards, including the 2010 AHR Expo Innovation Award in the category of air conditioners, place 1 Air Day Minister Award Environmental Award, as well as Jang Young Sil Award. Filter Easy Filter purifies the indoor air by viruses, fungi, and allergens.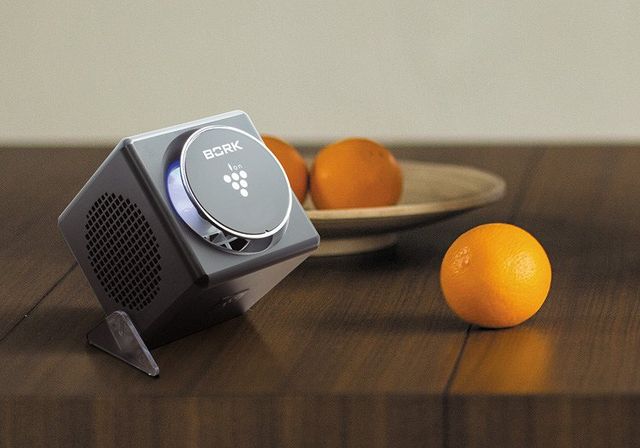 The company also has air conditioning LG Inverter Ionizer with the already mentioned cleaning system and air ionization PLASMASTER.
Breathers
If the fight for clean air without harmful contaminants and allergens are ready to go even further – it's time to look towards the breathers. They are needed where banal air purifiers do not. The principle of operation – fresh air intake from the street and out of the dirty outside.
It is interesting that as an example worthy of execution of the breather we chose a domestic product. This new line of breathers tion of O2 in three different configuration. Tion O2 Standard – the most complete equipment, an improved version of last breather Tion O2. Tion O2 Base – Components for clean areas with lightweight filtration system. Tion O2 Lite – equipment without heating function for regions with warm climates.
Breathers tion O2 takes air from outside, clean it from the tiny particles flow through the filter is heated to the desired temperature, ventilated air in the house and output musty, dirty air into the street on your system, bypassing the window. Devices equipped with a HEPA filter F7, delaying large and medium dust, allergens, germs. The filter reduces the penetration of the smallest particles of 5 times.
For all the merits breathers require installation in a wall near the window. Although manufacturers claim that the set is quite easy, short and does not violate the decoration of the walls.
Moisturizing and dry
Want at the same time also a separate moisturizer? Will not be superfluous. You can see, for example, POLARIS PUH 4405D. It works up to 16 hours without refueling tank thanks to 5 liters. The device is equipped with a built-in ionizer air that saturates the air with negative ions, cleaning and refreshing it. Electronic hygrometer format non-stop controls a predetermined level of humidity in the room.
Very comfortable device for the home: ultrasonic humidifier 2510D from Electrolux. Built-in weather station with thermometer, hygrometer and humidistat – almost exhaustive information on the microclimate in the house. And the built-in clock and alarm clock – sleeping and waking with bedside assistant will be really comfortable.
Humidifiers of a series of Ballu Hello Kitty UHB-250 M and UHB-255 E-looking – just a toy but inside they largely keep up with "adult" devices.
If you need to remove the excess moisture on the contrary in the apartment? Clothes multicomplex Ballu Home Express – a revolutionary product: the world's first electric dryer multicomplex creating optimum humidity in the room. Generally it is a clothes dryer, but we are interested in the fight against unpleasant odors, restoring optimal humidity in the room, flavoring, ionization and air purification.
Dust and carbon filters purify the air in a complex and Ionizer enriches the room with negative ions, which have a beneficial effect on the overall tone of the body, have antibacterial effect and helps relieve stress. Things dried, and you relax.
Do not forget about the importance of a comfortable microclimate in the apartment – it is healthy sleep, and increased productivity, and good humor. Life in the city has the obvious disadvantage of a bad environment, but a good cleaner-humidifier is able to minimize the damage from emissions and pollution.
Look a video from russian roads: