The well-known in the field of sports and tourist equipment, Garmin recently announced two new cameras that are experts hope to be able to combine the functionality of GoPro with the addition of more data on the Capture the action. New camera models Virb-X and Virb-XE have common features with the GoPro, in particular, is familiar to their users and form factor, and is similar to Hero4 Silver and Black. However, the new cameras are waterproof without the additional outer shell and really crammed with a variety of sensors, which allow users to run overlays to view the data directly during the shooting of interesting activities.
Although these two new cameras look almost identical, it is striking how different their design from the previous cameras Garmin such as Virb and Virb-Elite. Here you can see a more advanced form, which resulted from the choice in favor of more typical for GoPro rectangle. The Garmin say it allows more secure camera with plenty of features that are so important for the new cameras. This is an innovation in terms of form will allow them to do now also waterproof to a depth of 50 meters (164 feet) without any additional external protective accessories.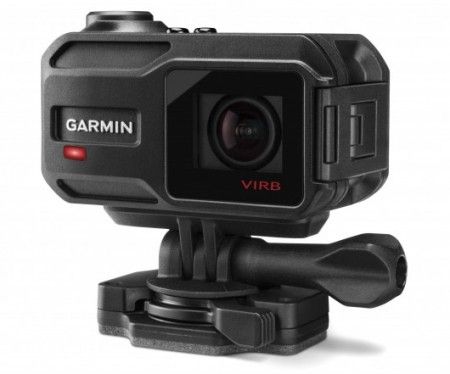 Chamber dimensions are 77 × 40.6 × 36.8 mm (3.0 × 1.6 × 1.4 inches) and weigh these crumbs of 152 g (5.4 oz) each. Manage Virb possible primarily through the controls on the one-inch high-contrast screens. Built-in Wi-Fi-module also allows users to watch live recording and control cameras via the app on your smartphone. However, they can also be controlled wirelessly through a special accessory worn on the body of the Garmin type Vivosmart and fēnix 3.
Look a video from russian roads: