Getting rid of liquids spilled on carpets can be a difficult task. And, as you've noticed, for sure, no matter how much you push the handle of the vacuum cleaner trying to suck all the dirt along with the carpet. But even after such a Herculean effort doubt that at least some of the liquid from the interior persists favorite Palace. That's why SpillMate was created. In fact, he joins the main tube comes into contact with the object of treatment, and allows you to deal with this kind of trouble.
SpillMate requires no electricity to operate, but at the same time uses the suction provided by the vacuum to pull the liquid inside. The camera in the device prevents the liquid fall into the vacuum hose itself, instead sending her in a special compartment. When cleaning is complete, this additive can be disconnected and cleaned, set back and hope that the next time you need it soon.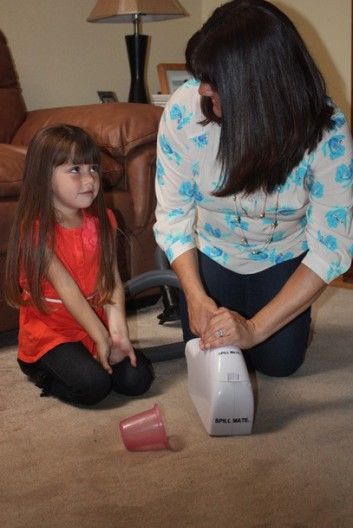 Moreover, when the fluid reservoir will be filled to capacity, the system will shut down and will signal that it's time to give her a break and clean the inside of the accumulated "filth." Users can control the level of intensity of absorption by switching the valve position on the hose.
Inventors SpillMate currently raising money online Kickstarter. Deposit of $ 35 will allow willing to get their hands on such a useful little thing from time to time. Planned retail price is $ 49.95.
Look a video from russian roads: