After months of waiting for an ambitious project, Tag Heuer finally opened the curtain of secrecy and told about the debut of smart watches to the exclusive event in New York. We will share with you the very first impressions and certainties in this Swiss watch review Tag Heuer Connected.
Swiss watch review: General information
Smart Watches Tag Heuer Connected pretend to be a luxury in the smart gadget Android Wear, also feature Tag cooperation with Google in the development process.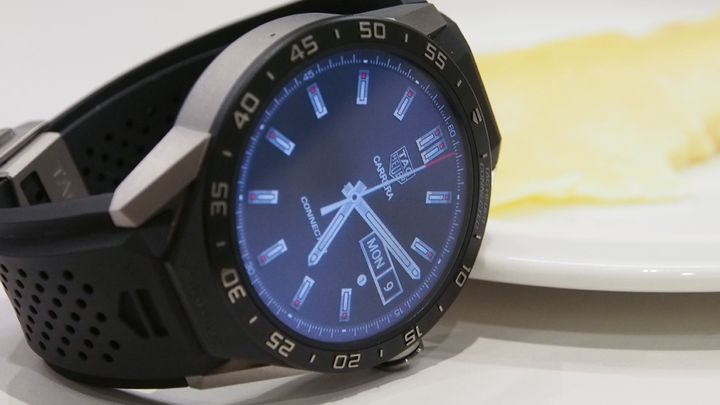 In addition, Swiss watch review Tag Heuer Connected can be called the first watch that can boast a chipset based on Intel. In this review, you will learn all the characteristics important details price and find photos of the device.
Swiss watch review: Outward appearance
The perhaps there should not beat around the bush: Tag Heuer Connected – really pretty smart watches. Walking to the body a quick glance, you can take a gadget for the traditional clock from the company, but a closer examination revealed that device where headroom.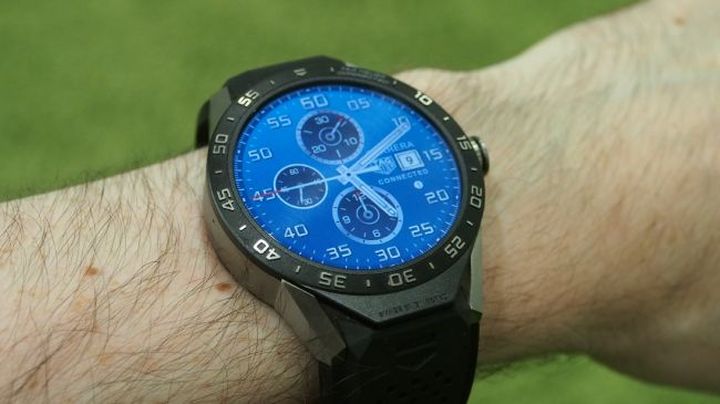 Tag Heuer Connected thickness is 12.8 mm – in fairness it should be noted that the watch a bit thicker than its competitors in the round Android Wear. There is a Huawei Watch (11.3 mm) and Moto 360 (11.4 mm). But, in spite of the outer bulkiness, Connected impressively light (52g), 10% lighter LG G Watch R. This low weight has been achieved thanks to the use of titanium grade 2 in the housing and back plate made of plastic.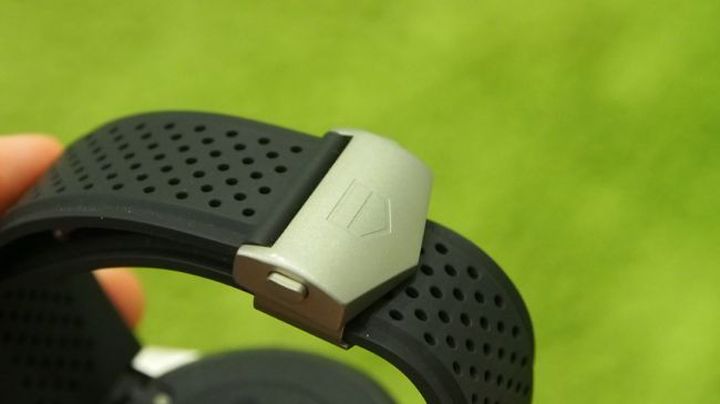 Also of note is an interesting and very practical clasp.
The standard features include a black rubber strap; the other options of different colors can be purchased separately.
Watches are very convenient and comfortable to wear (especially when compared with the Asus ZenWatch 2).
Tag Heuer Connected: Display
In fact, there is, to complain about. In general, the display is not bad – transflective, high contrast even in bright light, with sapphire crystal, resolution 360 × 360 pixels and a density of 240 dpi.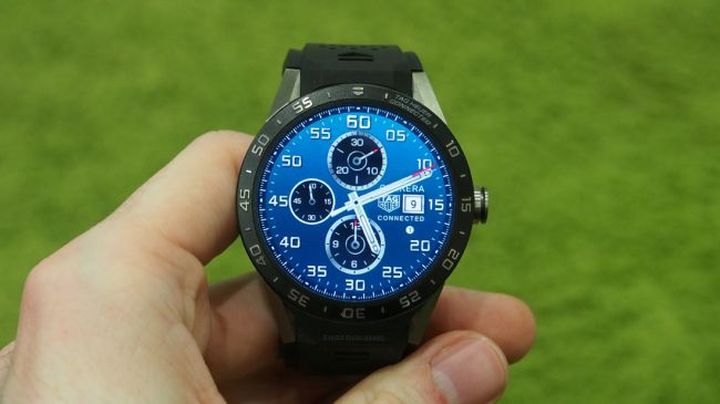 But for the cost of $ 1,500 dollars it is quite natural that you want to get the best of everything, and the display including, but the screen Tag Heuer Connected cannot be considered exceptional: displays Huawei Watch (400 × 400 pixels and 286ppi) and the upcoming LG Watch Urbane Second Edition (480 × 480 pixels and 348ppi) is significantly superior to his parameters.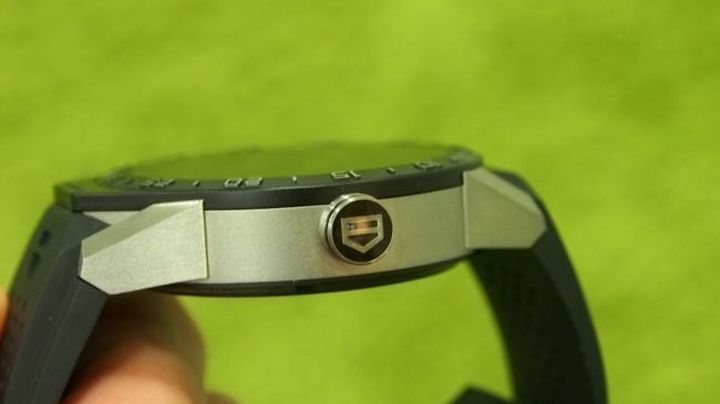 Of course, it had to trim options to improve battery life but agree – just a little worried by the problem of the manufacturer, and the fact is that buying a Tag Heuer, you cannot wait for the best display.
Tag Heuer Connected: Options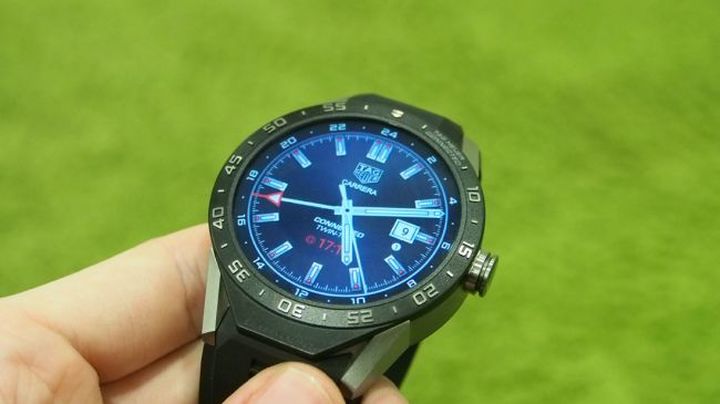 From the information that watches Tag Heuer Connected based on Android Wear, you can see that most of the functionality is similar to the clock on this operating system. Available voice-search services Google Maps, Fit, Translate and all key applications ported to that platform.
Tag Heuer Connected Swiss watch review: Results
Swiss watch review Tag Heuer Connected can be called the most beautiful smartwatch with the highest build quality. But if you're not ready to say goodbye to $ 1,500 for aesthetics – this is not an occasion for the experience because you can easily pick up a budget equivalent, with the same functionality.
Source: Techradar
Look a video from russian roads: