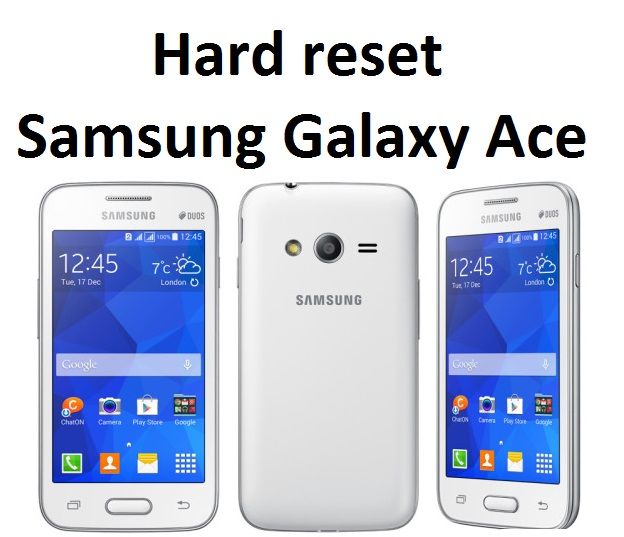 Sometimes there are situations when it is necessary to reset the smartphone's settings, returning them to the factory. On Android smartphones this function is called hard reset.
In this article you will learn about how to perform hard reset Samsung Galaxy Ace.
There are several ways for a complete hard reset Samsung Galaxy Ace. Here are the most effective ones:
Method 1: Service code for hard reset Samsung Galaxy Ace
Open the dialer app on your phone and type the following service code: *2767*3855#.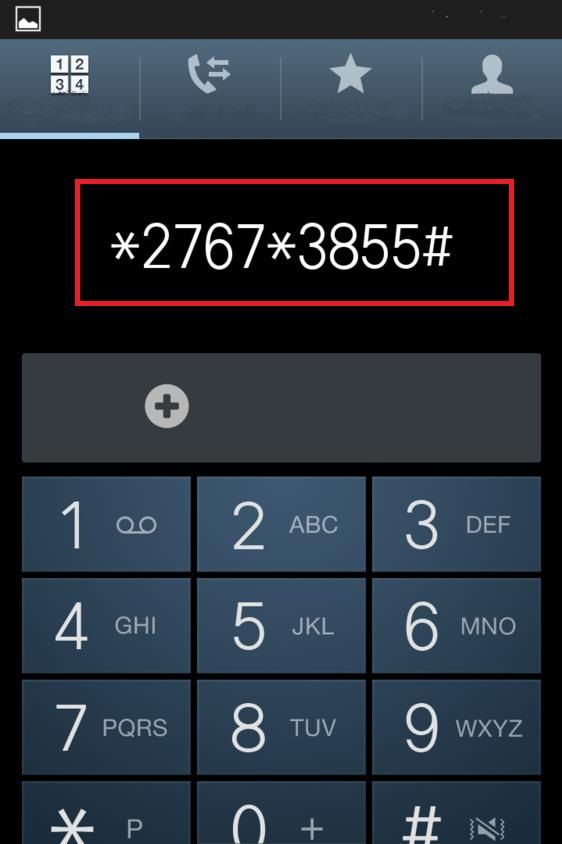 Be careful — right after you enter this combination, the smartphone will reboot. After rebooting you will have completely clean device. The data on the memory card should not be erased. But to be safe it is recommended to remove the memory card before hard reset.
Method 2: Hard reset Samsung Galaxy Ace using settings menu
Go to the main menu and select the item "Settings". Then enter "Privacy" or "Backup and reset" and select the option "Factory data Reset". The smartphone will return to the original settings, the internal memory will be cleared.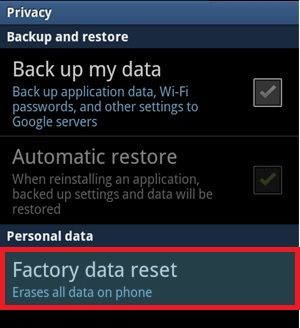 Method 3: Hard reset using recovery mode
Enter in Recovery mode. For this, turn off the smartphone. Then you need to press simultaneously three buttons: "volume up" + "home" + "power". Hold these three buttons until you enter in Recovery mode. Then in Recovery menu select "Wipe data/factory reset". The navigation through menu is done using volume buttons and select the option with home button.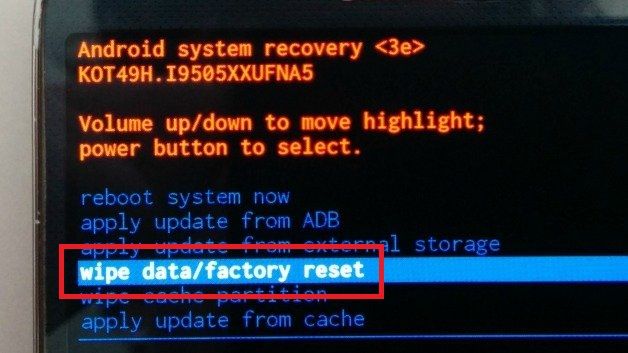 As in the previous cases, Samsung Galaxy Ace will be reset to the factory setting. The smartphone will erase all data from user memory and memory card will not be affected. It is also recommended to remove the memory card before performing hard reset Samsung Galaxy Ace.
Look a video from russian roads: