In December, Microsoft launched a contest for the best idea of augmented reality applications for Hololens 2016. After sometimes fans of the virtual sent a number of different proposals. At the same time before the company put a condition that the application should not be too difficult, it must be implemented here and now, not in two years.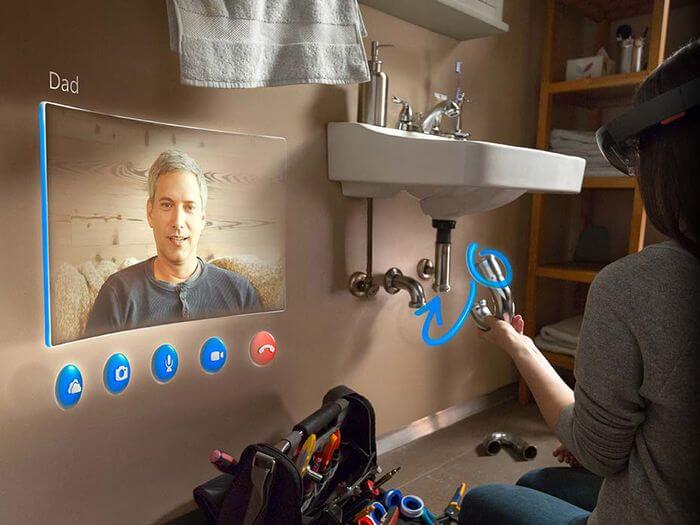 As a result, it was chosen three main ideas that suddenly cannot be called. In addition, these applications can be really popular. Let's see what there is now in the list.
Airquarium: Hololens 2016
Wearing glasses that are running Airquarium, the user will sink to the bottom of the sea or the ocean, where you can interact with a variety of sea creatures.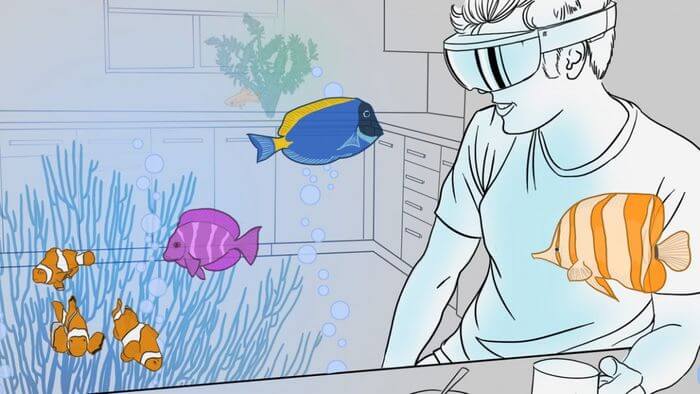 They will not just swim or crawl around, but also to respond to user actions. All virtual organisms have analogues in reality. If desired, the user can obtain detailed information on the location where the virtual reality and the objects that he had seen. The floor and thus can be covered by the virtual algae and corals.
The idea is very simple. But it is also very attractive. It's no secret that among the screensaver for PC has always led the way different kinds of aquariums. And here is an open world with its laws and inhabitants. Excellent!
Galaxy Explorer: Hololens 2016
The idea of this application is also difficult not name. "Researcher galaxy" is if you want to study the stars and planets, while in the virtual space next to them. The user will be able to fly through the Milky Way, to measure the distance between the planets, and control their environment using voice commands or gestures.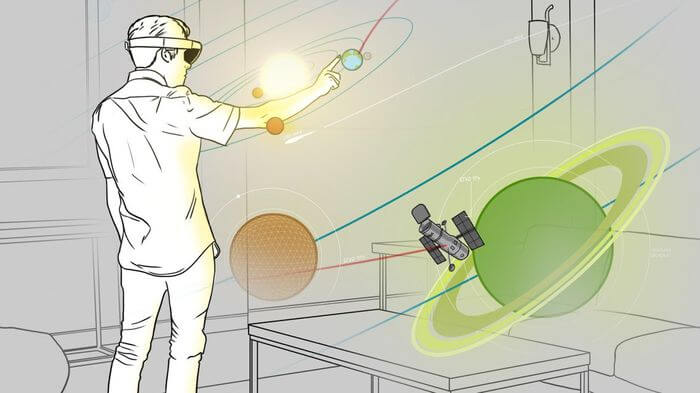 If you wish, you can land on a planet, and see what is being done in this new world.
Very, very attractive idea, right?
By the way, the team at NASA's next rover Curiosity will operate using Hololens 2016. Scientists will see the rover itself, and all that is around him, in the immediate vicinity. So it will be possible to study the characteristics of the surface structure, changes in the state of the rover and its individual elements and do the job otherwise.
Grab the Idol: Hololens 2016
And this is a game application that allows you to get a virtual prize after passing a series of puzzles and quests. The perfect opportunity to spend time with me, and with friends.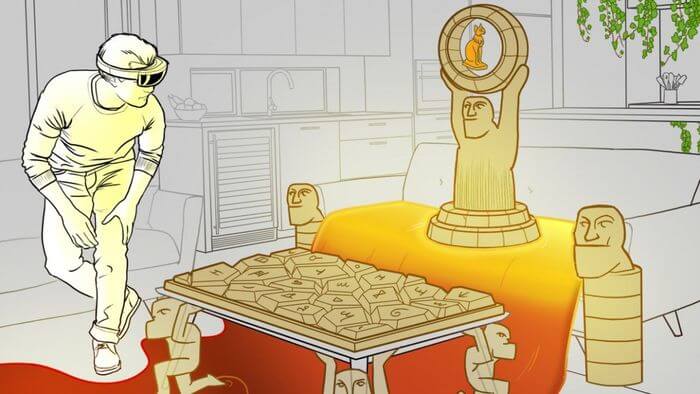 On the way to reward users expect obstacles, traps and obstacles. At the same time in different rooms, apartment or house will be shown by the different levels of the game, to set their own rules.
Meanwhile, Hololens 2016not gone on sale, you can try a different type of glasses. For example, Google Cardboard, as the most inexpensive option.
Source: Wareable
Look a video from russian roads: