As previously announced October 29, 2015, a breakthrough Chinese startup OnePlus released a new smartphone OnePlus X. The device was different from the current flagship features a completely different design and, of course, a democratic price. But first things first.
What happens to smartphone OnePlus X?
At the beginning of the bell. About alarm bells.
I went to the official website to get all the details about the new items. I saw in the corresponding row in the top link to a new smartphone, passed, and there 404 error?
Just a minute after refreshing the page partition smartphone OnePlus X at all missing from the site. Whether skiing wrong or …
All these oddities – is some kind of bad luck for the company. First, this year there were problems with shipping OnePlus 2, resulting in a mass yield smartphone stayed more than a month. The manufacturer then missed with a model at 16 GB allocated for integrated storage (memory card is not!), As a result, it was decided to quietly remove the model from the store and hang the label: «out of stock». Incidentally inscription "price of $ 329" is still hanging on the home page. Honestly? Somehow it is not very much.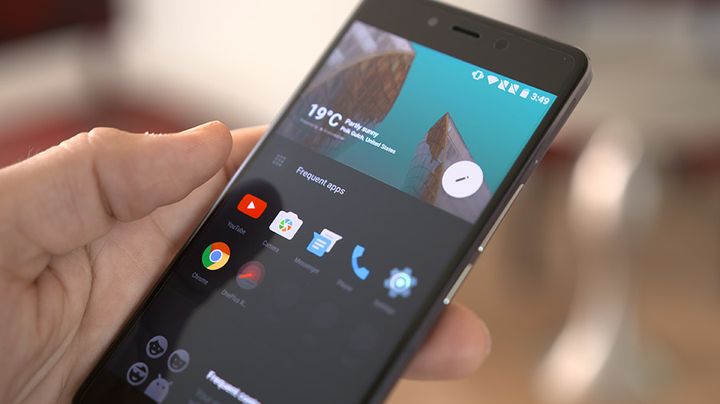 And now some strange schools with the announcement. First posted on the official website of the new partition, and then removed it. Now the link to the product works in full. Relieved.
New smartphone OnePlus X – detailed specifications, release date, and price
Let's start with the configuration smartphone OnePlus X. With all smartphone owners will receive a Micro USB cable (yes, you no USB Type-C), power supply (5V, 2A), a protective cover, extractor SIM-cards and instruction manual. Headphones in the box, apparently, has no place. However, a small bun in the form of a cover already happy.
The company apparently decided to get away from the original design and released what any Chinese internet auction so in bulk from the manufacturers of medium and small hands. Judge for yourself. Front and rear tempered glass that is beveled on the edges. Metal edging in place.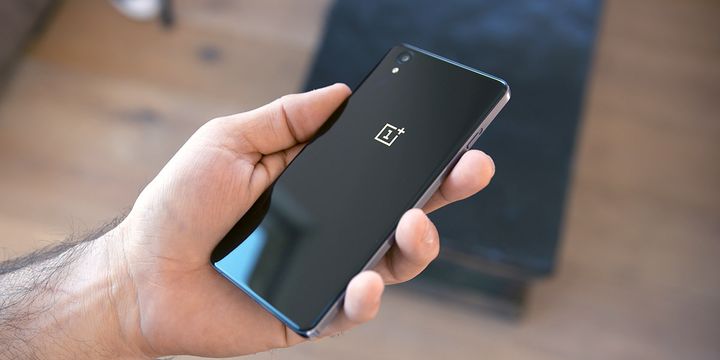 In general, the new suspicion reminds me of Nubia Z9 or Ulephone Paris, or the same Elephone M1. In general, as I said, the new smartphone is no different from a dozen of its competitors. One quickly deflated OnePlus with his design of the first and second generation of killers flagships.
However, the frame is made of anodized aluminum with a longitudinal around the perimeter. They, apparently, it was decided to add to somehow remove the similarity with last year's Huawei Honor 6. Well, everything, everything! No longer will compare the device with competitors.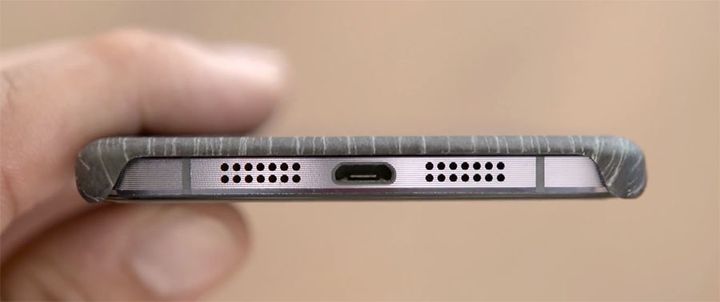 Like the flagship smartphone OnePlus X, there is the possibility to customize the appearance by the additional rear pads. And if 1 + 2 removable panels are installed instead of the regular back cover, in the event of a claim, they put on top of the body, as a normal case. In the presence of several types of alternative pads, including the same as in the older version ($ 19), and cases made from natural materials ($ 25 apiece).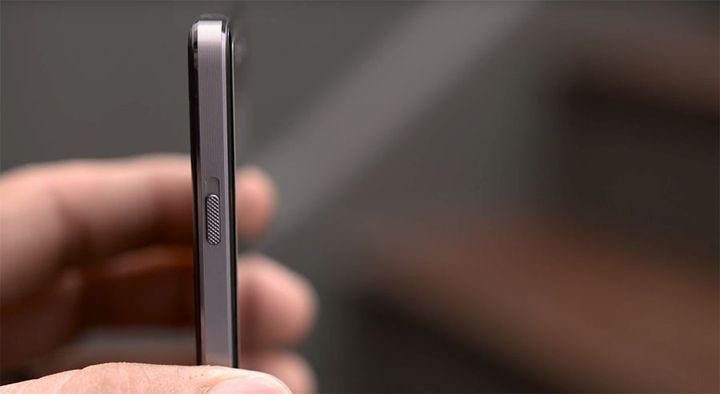 And here is the latest connector USB Type-C did not get our device. The logic of this approach is unclear because the manufacturer is trying to be at the forefront of progress. And on branded accessories could earn extra money.
Look at the full specifications smartphone OnePlus X (Model ONE E1003):
Qualcomm Snapdragon processor 801 with a frequency of 2.3 GHz (4 cores)
GPU Adreno 330
RAM 3GB LPDDR3
built-in memory 16 GB eMMC v5.0
Support Micro SD card up to 128 GB
AMOLED-display 5″ with a resolution of 1920 x 1080 resolution (441 ppi)
protective glass Corning Gorilla Glass 3
13 megapixel main camera (3M2 CMOS, f / 2.2, recording Full HD-video, Slo-Mo 720p at 120 frames / second)
8-megapixel front camera (OmniVision 8858, f / 2.4)
OS Oxygen OS, built on Android 5.1.1
Sensors: accelerometer, gyroscope, light sensor and proximity, magnetic sensor, LED
battery (Li-Pol) 2525 mAh
Connectors: Micro USB (not USB Type-C)
Dimensions: 140 x 69 x 6.9 mm
Weight 138 g (model Onyx) / 160 g (ceramic version)
Wireless options:
Wi-Fi (802.11 a / b / g / n, only the 2.4 GHz), Bluetooth 4.0, FM-radio
GPS, GLONASS, BDS
support for two SIM-cards Nano or one SIM + Micro SD memory card
OnePlus X supports two SIM card format Nano
US version smartphone OnePlus X:
GSM: 850, 900, 1800, 1900 MHz
HSPA: 1, 2, 4, 5, 8
LTE bands 1, 2, 4, 5, 7, 8
Version smartphone OnePlus X for Europe and Asia:
GSM: 850, 900, 1800, 1900 MHz
HSPA: HSPA: 1, 2, 5, 8
LTE FDD-band: 1, 3, 5, 7, 8, 20
LTE-TDD band: 38, 40
As for the iron more or less clear, because with Qualcomm Snapdragon 801 we have already known for a long time, so a rough idea of performance, you can make right now. But the capabilities of the camera – it's always a cat in a bag. I offer a look at a few test pictures taken on the built-in rear-facing camera.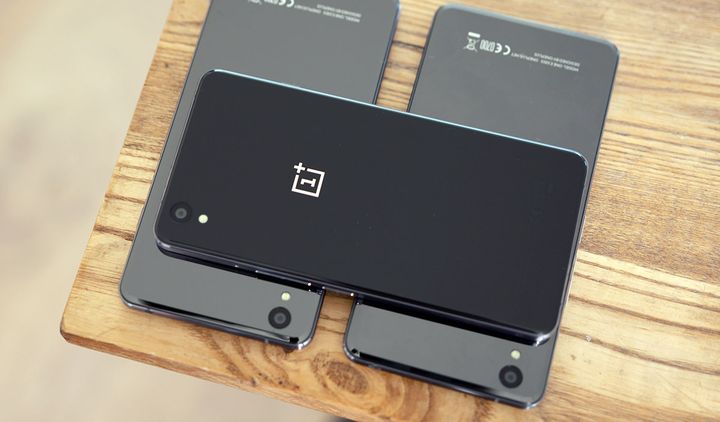 November 5, 2015, in Europe and India, will be sold first, common, black models (Onyx). Sales to the United States to join in a couple of weeks. Then, for 24 of the same month, will be released the version with ceramic back cover OnePlus X Ceramic. In this case, we are talking about a limited batch.
With regard to the price list, here there is differentiation, however, it does not depend on the amount of memory, but only from external nuances.
Buy smartphone OnePlus X Black Onyx and will be for $ 249, and ceramic model will cost as much as $ 410. The Strange price tag, is not it?
Accessories for smartphone OnePlus X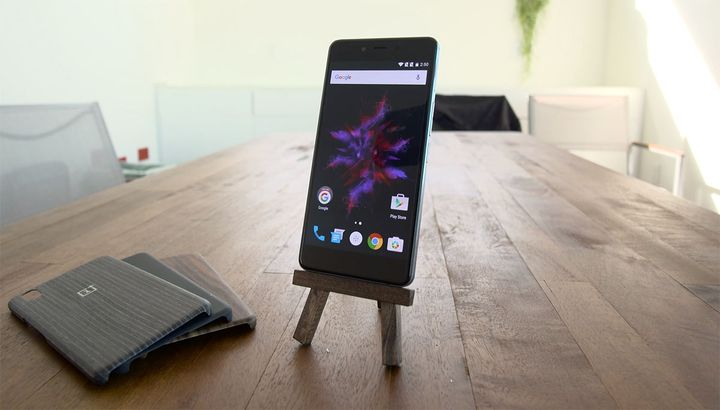 The price of a conventional model looks quite justified. Generally, the approach taken by the example of our hero, or the same ZUK Z1, I am very impressed. In fact, we see in them the iron, which were completed last year flagships. It is still relevant, only now it is cheaper. Also buy a new HTC One M8 or LG G3 is becoming increasingly difficult, and new this year is much easier, even informally. Of course, there are doubts that OnePlus start of sales will go smoothly, but we hope that in December, the novelty can be ordered easily.
Source: 9to5google
Look a video from russian roads: