I need a laptop, but no extra money? There is nothing to be upset because you can always buy a cheap device like the laptop Acer Extensa EX2519. This 15.6-inch notebook budget level, which is designed for simple tasks. It is convenient to take on business trips and other travel, and in the office, he can be a good helper. The housing Extensa laptop Acer EX2519 is the processor Intel Celeron N3050 release 2015 integrated graphics, 2GB of RAM. Although this filling is too far from the flagship, she, too, there is work. So if you do not belong to the demanding users, and cost about $ 320 more than you seem attractive, this model may seem very tempting.
Laptop Acer Extensa EX2519: Design
The laptop Acer is made of black plastic. Provided on the lid of the texture a bit like a radial pattern, it makes the design more attractive. On site, you can see a similar pattern Punctate which dilutes a little monotonous and very unremarkable work surface. By the way, the company logo is not just on the outer surface, but its unusual design details can not be named.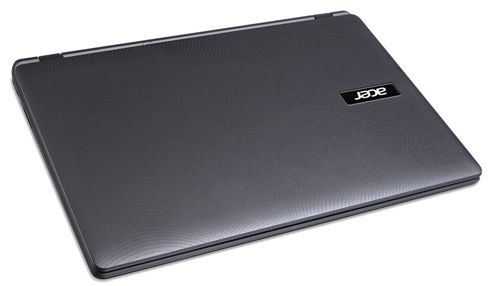 With dimensions mm 382x258h26 laptop Acer hardly stands out from the group of other 15.6-inch devices. Is that modern devices are often more subtle, and our model can not boast. With regard to weight, then the expected rate of 2.4 kg of this form factor. As a result, you can take your notebook on the road. By the way, when it comes to building quality, then it is no special claims. Is that the laptop lid flexes slightly when pressed.
Laptop Acer Extensa EX2519: Display, sound, webcam
The laptop Acer Extensa EX2519 is equipped with a budget 15.6-inch display with a resolution of 1366×768 pixels. It uses conventional TN-matrix with enough wide viewing angles, in addition, the screen has a small margin of brightness and contrast.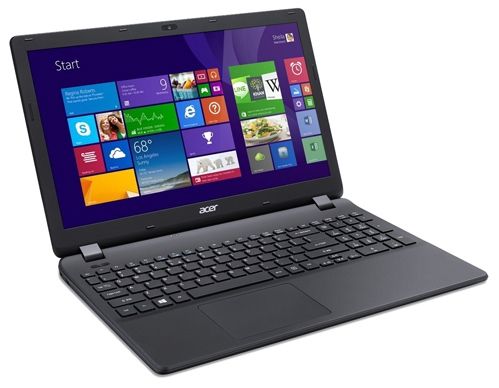 Perhaps the main advantage of this display can be considered as a matte surface. Thanks to her, you will not be disturbed once again glare and reflections. In general, if your objectives are to ensure that surf the Internet, typing, working with e-mail, watch videos, etc., this screen is ideal for you.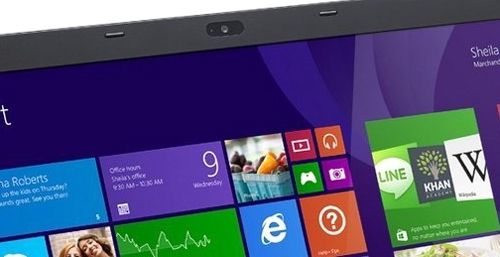 For video calling on Skype, you can use a web camera with a resolution of 1.3 megapixels, and for music – two stereo speakers. They sound clean, even if the volume to maximum. The sound is dominated by the high and mid frequencies. However, when viewing the video or if you want to listen to music, it is better to connect the headset, because perhaps not enough volume and better sound.
Laptop Acer Extensa EX2519: Keyboard and Touchpad
This laptop Acer provides the optimal area for placing the keyboard. The main block is complemented buttons, all buttons are located on island principle and have a standard layout. The keys do not cause discomfort, it is easy to hit, so you can avoid false clicks.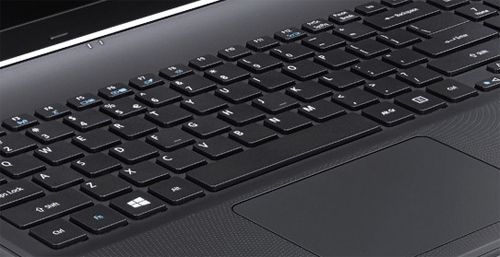 Of course, switch the unit in comparison with the other buttons is reduced, however, once or twice, and it is easy to get used to. All the keys are working with an average speed, not too tight to press.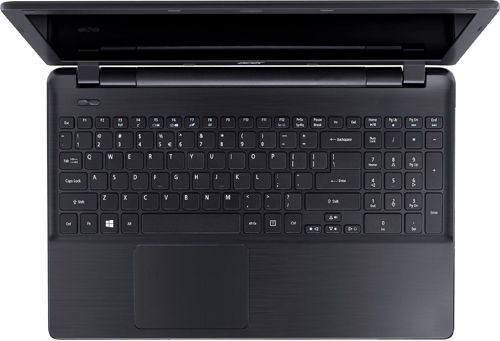 In the area outside of the keyboard, there is only a power button. It is located on the left upper corner.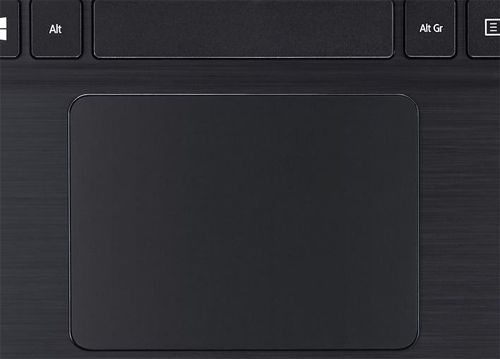 The touchpad stands out a smooth surface and a strong shift to the left of center. In general, the touchpad is excellent responsive to touch, and its small surface does not interfere with normal position and performs multitouch gestures (zoom, scroll through a web page). By the way, the touchpad e, so his entire area clickable.
Laptop Acer Extensa EX2519: Performance
Laptop Acer Extensa EX2519-C7TA is based on a preset 64-bit Windows 8.1. The stuffing is provided a dual-core Intel Celeron N3050, built on 14-nanometer technology. It has a 1.6 GHz, 2.16 GHz and a cache of the second level, which amounts to 2 MB. In this chip very low power consumption of no more than 6 watts.
SoC includes an integrated video card Intel HD Graphics (Braswell), which supports DirectX 11.2 and is clocked at up to 600MHz. Just note that the graphics are not bad cope with simple tasks, but the game is not her strong point. Even a toy as Sims 4 will go on medium settings and native resolution only with the frequency of 18-19 fps. In general, the performance of Intel HD Graphics (Braswell) is that you can expect to watch videos, surf the Internet and similar calculations.
The 2 GB of RAM – the amount set in this configuration. By modern standards, it is not too much, but considering the budget laptop is sufficient. RAM DDR3 standard, and has a bus speed of 1600 MHz. Also provided in the filling capacity of 500 GB hard disk to store files that will be enough. The hard drive has a spindle speed of 5400 revolutions per minute.
Laptop Acer Extensa EX2519: Ports and Communications
The laptop Acer Extensa EX2519 provides the most that neither is a standard set of ports and connectors. On the right side of the laptop is only a built-in optical drive DVD-RW with support for Double Layer. The left side is also not too full. On it you can see the USB 2.0, card reader SD / SDHC card slot, and Kensington lock.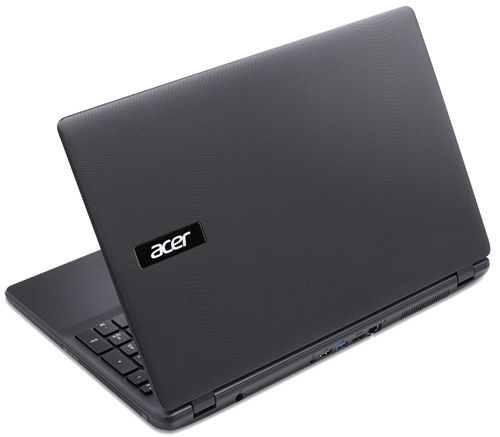 But all other interfaces are brought to the rear panel. It provides HDMI, a pair of USB 2.0 and 3.0, as well as the socket for recharging a laptop, a combined audio jack, and a network RJ-45 port. Just note unreasoned accommodation USB, if, for example, use them to connect flash drives. As for the front face, then left it free.
Wireless communications laptop are Wi-Fi 802.11 b / g / n and Bluetooth 4.0.
Laptop Acer Extensa EX2519: Battery
The enclosure is fitted 3-cell lithium-ion battery capacity of 3500 mAh, which can provide a device about 5 hours of battery life. However, this duration can be made in the significant load mode, and, for example, web-surfing or during office work.
Laptop Acer Extensa EX2519: Conclusion
Purchasing laptop Acer Extensa EX2519, you will be able to get a simple office notebook for just $ 320. Price more than democratic, so we can close our eyes to the most usual TN-display, as well as inefficient filling, which includes only 2 GB of RAM, integrated graphics Intel HD Graphics (Braswell) processor and Intel Celeron N3050.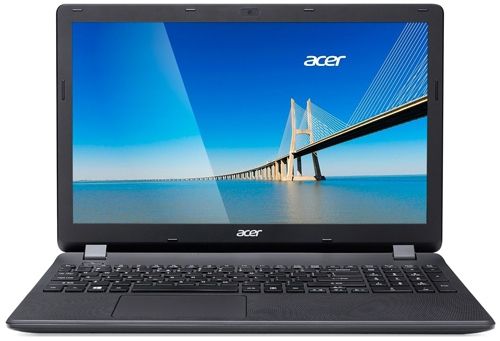 However, this device will not disappoint you. So Extensa EX2519 is not only a daily companion at work but also help to spend with pleasure and time.
Source: Kagoo
Look a video from russian roads: