It is a premium convertible laptop that was introduced at CES 2016, with in Las Vegas, with a 15.6-inch 4K screen (3840 x 2160 dots). New laptop HP Spectre x360 has Bang & Olufsen speakers that will provide the ultimate multimedia experience.
HP Inc. Croatian reporters revealed improvements and additions to the premium lines of personal computers designed to allow users to perform multiple tasks and have fun along the way.
The new line of PCs HP Inc. comprises:
The screen diagonal of 15.6 inches of award-winning computers new laptop HP Spectre x360 designed for the development and use of multimedia screens using 4K 2, the audio performance that is adapted to the company Bang & Olufsen, additional Intel Iris ™ grafike3 and an incredible battery life.
OLED display on the award-winning PC new laptop HP Spectre x360 13.3 inches so users can enjoy the beautifully illuminated display for watching media.
The new HP Pavilion x2 is a design larger tablet to 12.1-inch display provides users with better productivity (more in a separate article).
The quality of the screen – including resolution, brightness and contrast – all the more important for users who create and browse multimedia content on their own systems, and personal computers are no exception. To deliver an amazing experience, HP Inc. introduces screens OLED and 4K on a new computer HP Spectre X360 13.3-inch convertible and personal computers of 15.6 inches.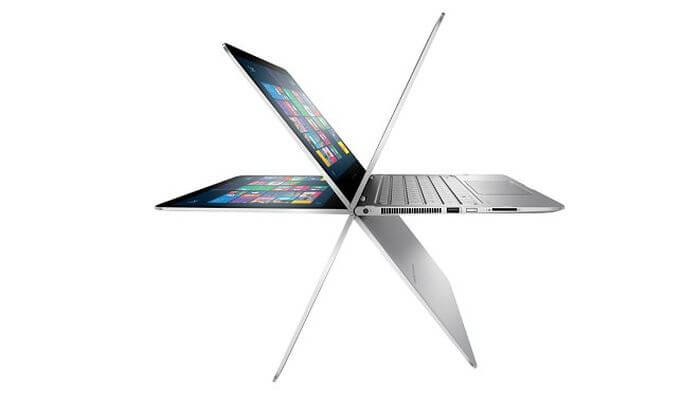 To provide users with a better experience when you create and use high definition content, the new laptop HP Spectre x360 has diagonal screen 15.6 inch offers a great touchscreen 4K Ultra HD (3840 x 2160) with wide viewing angles and more than 8 million pixels, with images and content revive. Screen 4K Ultra HD2 allows users to edit and use the content in native resolution. In order to provide high performance, HP has included additional graphics Intel Iris ™ and up to 16 GB of memory. Furthermore, the new HP Spectre x360 includes four-sided top speakers that are adapted to order the company Bang & Olufsen for a truly incredible experience of watching movies and listening to music.
Convertible new laptop HP Spectre x360 includes flat and modern lines, CNC aluminum casing and ultra-thin screen developed for top performance. Weight 1.8 kg4 and 15.9 millimeters thick, the new HP Spectre x360 the thinnest and lightest convertible PC diagonal 15.6 inches. The machine-made aluminum housing containing a battery of 64.5, the highest battery that HP previously placed in their convertible PCs. The battery lasts up to 13 hours of Full HD version up to 9.5 hours.5 to Ultra HD models.
Features of the new laptop HP Spectre x360 specs
The new laptop HP Spectre x360 includes Intel® Core ™ i5 and i7 processors 6th generation in order to provide users with enough power. Fast SSD memory up to 512 GB allows users to take their computer quickly and includes loads applications.
Users will have the opportunity to try "notebook" mode job for seamless transmissions, "stand" mode for viewing entertainment, "tent" mode for great presentation tool or "tablet" mode to browse the news. To ensure that the screen smoothly slides and fixed according to the wishes of users, the new laptop HP Spectre x360 has the same innovative frameworks and new laptop HP Spectre x360 13.3-inch convertible PC for synchronized, precise movements and stability in each mode. Travel backlit keyboards full thickness of 1.5 millimeters with very wide touchpad enables unparalleled typing experience and a high level of usability in the "notebook" mode.
The new laptop HP Spectre x360 includes the entry for USB 3.0 with Sleep and Charge function and one USB Type-C ™ connector that supports data transfer up to 5 GB and can charge the peripheral devices such as smartphones without an adapter. The new laptop HP Spectre x360 also includes entrance to the mini screen, HDMI and audio connection.
HP Inc. announced that it will offer HD OLED screen Quad computer new laptop HP Spectre x360 has 13.3 inches from spring 2016 to provide users with even better color rendition, a wider range of shades and better contrast for watching movies or photo editing. The OLED display is thinner and reduces the weight of the unit for 50 grams while providing a better color gamut, 103% compared with 72% of LED displays.
New laptop HP Spectre x360 Price
This convertible computer room will also offer additional Intel Iris ™ graphics and SSD memory up to 1 TB because the company is trying to improve the award-winning new laptop HP Spectre x360 and deliver users superior features so that they have the necessary quality and performance for video editing, photo or graphics tasks.
The new laptop HP Spectre x360 screen diagonal of 15.6 inches will be available from February 2016 at hp.com and BestBuy for a starting price of 9,799 HRK with VAT.
Look a video from russian roads: