Virtually all modern action-cells need brackets and other accessories for mounting at a certain angle or any kind of equipment, equipment or gear. The more interesting new flexible camera Flex Cam PIC, which in itself is a camcorder and a universal mounting a "snake".
This product is a unique solution that allows you to take pictures from any angle. It can be wound on the hand, used as a strap on her leg is attached to the top of the shoe, as well as change the direction of the shooting with the help of easy manipulation of hands.
Attaching the camera intuitive. Author, she recalled the hard lace, which can be locked in any position, as if the body is made of ordinary clay. In this model easily fit into a small case, the separation of the backpack and even in your pocket.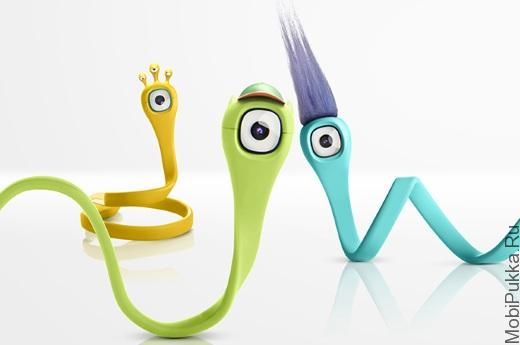 The model is waterproof and can shoot under water without additional equipment – boxes or covers. According to this parameter it corresponds to a serious industry standard sealing IP67 (1 meter depth, time 30 minutes).
Control is the one touch button. About what kind of function is used, the user learns from audible. Also in the product technology provides Bluetooth, allows you to manage shooting from a distance. To synchronize with smartphones IOS and Android uses a special application.
Model suitable for cyclists, skiers, snowboarders, etc. It takes at 30 / sec 720p angle 124 degrees. Small angle offset by the quick turn in the right direction from any position.
https://www.youtube.com/watch?v=Wg7wzxHKKsM
The Flex Cam PIC has a 5 megapixel sensor, built-in memory 16 GB and directly compatible with other devices port USB On-The-Go. Functionality includes a battery capacity of 300 mA / h, which is enough for 60 minutes of video. Sport camera is shown in Crowdfunding in several colors and design options, where it is asked for 89 USD.
Look a video from russian roads: