Power Dot is promoting endurance, facilitates recovery after exercise. Also, it is mobile and compact for necessary iPhone. The device worked with fourteen major muscle groups.
It comes with a variety of preset programs for different types of training aimed at athletes and sports enthusiasts of any level.
The main differences from other muscle stimulation: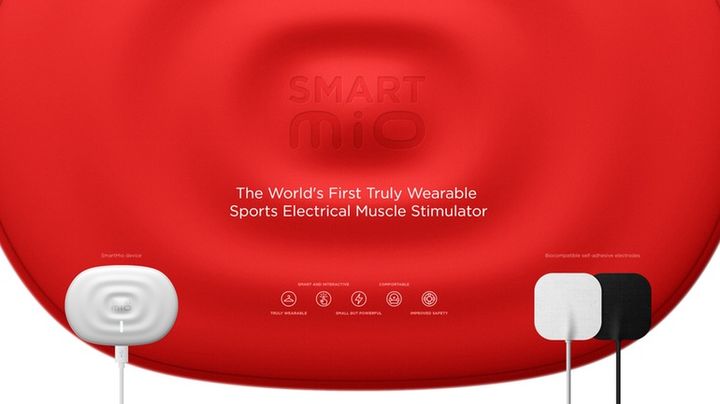 The compact size makes it suitable for sports or casual wear;
It presents you with maximum comfort while using compact size, low weight and comfortable to use thought-out electrode plates and wires;
Multiple levels of security to use, one-click shutdown, control the intensity of the stimulation of two different control channel each electrode, the electrode disconnection protection and interactive safety instructions;
Interactive to use – no more boring manual! Use your mobile phone to initiate and control their workout, follow the instructions and safety tips, advice and training to track progress in training.
Sleek – thin, lightweight design with a minimum length of the connecting wires easy to operate. Easily attaches to your body for extended periods of time. Worn under clothing – and ready for use at the office, a cinema, leisure … almost everywhere!
Package of Power Dot: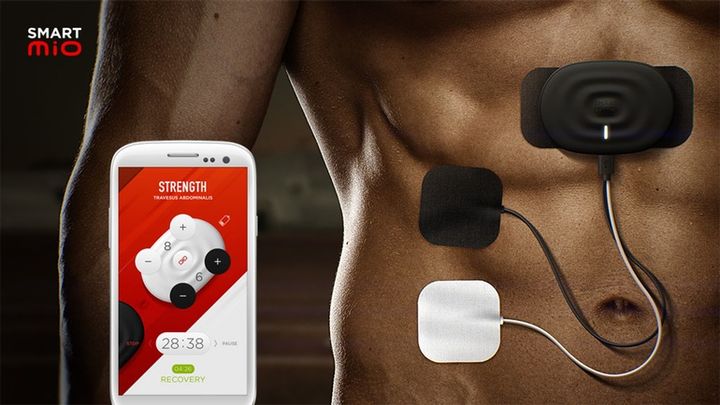 Power Dot
One large and two spare electrode
Two small and four spare electrode
Set of wires to connect the short and long;
All self-adhesive electrodes and bio-compatible;
Micro USB wire
Beautiful and convenient bag Case for storage and transportation of the kit Power Dot.
Installation of Power Dot: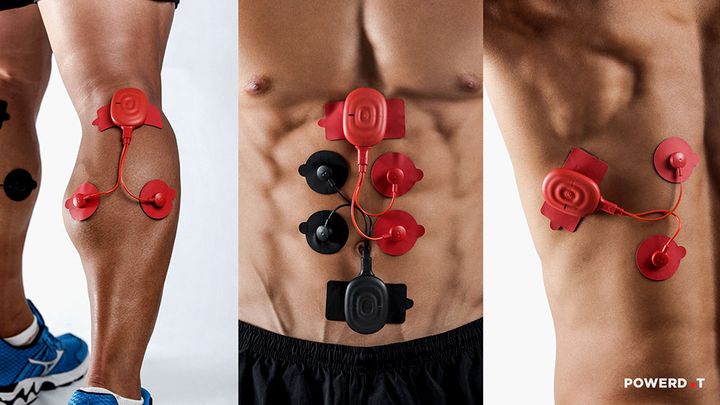 App has two platforms, the factory as always account and linked Power Dot. And then the most difficult choice of programs for training (a lot of them on the major sports – basketball, boxing, cycling, gymnastics, running, rowing, skiing, swimming, large tennis, volleyball, wrestling, and bar):
Increased stamina and performance (to prepare for sporting events)
Persistence – increase the intensity of the potential long-term effort.
The strength – increasing force oriented sports disciplines.
The increase in short power (strength and speed) in the oriented discipline.
Maximum speed – increasing the speed of highly skilled athletes-oriented disciplines (eg 100m sprint).
Active recovery – improves and accelerates muscle recovery after intense exercise. The best result within two hours after the workout or medium endurance competitions.
Warming up – increases the speed of muscle contraction and is preparing to issue a maximum power. Used 5-10 minutes before the important event or sporting events.
Massage – improves blood circulation, relaxes the muscles, reduces muscle tension and helps to eliminate toxins muscle.
To increase the efficiency of stimulation can simultaneously use two devices. Also, for a spot stimulation has individual control of each electrode individually.
Source: Gizmag
Look a video from russian roads: