A couple of years in the production of refrigerators is possible revolution. The system, including magnets, the magnetocaloric material and water technology will allow for much longer keep food fresh and reduce power consumption of refrigerators. Earlier production of such systems are expensive, but today scientists have invented a way to create a budget magnetic powder for this purpose. Crystallin dust obtained Shen Stadler (Shane Stadler), a professor from Louisiana, will replace expensive rare earth materials.
Stadler believes that the use of crystallin dust will be possible in 2-5 years. This time will be enough to carry out complex tests, during which the researchers suggest to prove the efficacy and safety technologies for human health.
It should be noted that other researchers interested in the technology of magnetic cooling. So, General Electrics, together with the Ministry of Energy assist researchers from the University of Kembridg o develop such a system.
Vitaly Pecharsky in his laboratory in Ames, Iowa, working on technology magnetocaloric cooling over twenty years, during which time he studied a variety of materials. The scientist could not say when the technology will be put into mass production of refrigerators. The fact that integration of magnetocaloric materials providing a redistribution of energy within the magnetic substance in traditional production processes are rather complicated.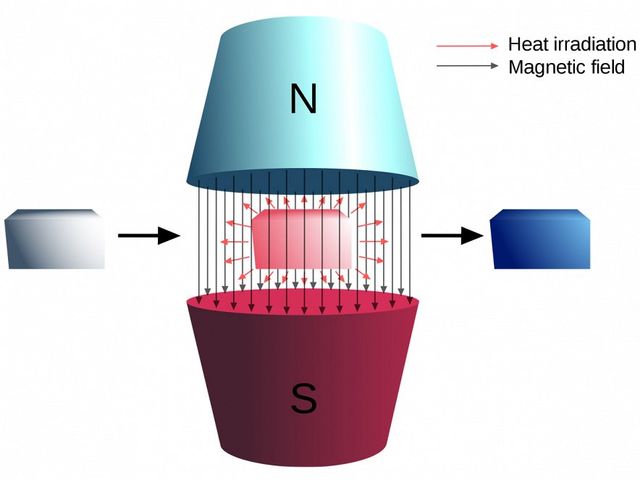 The researchers argue that the use of magnetic refrigeration will reduce the energy consumption of refrigerators by 30%. In addition, the technology can be used in air conditioning, industrial refrigeration and plants that maintain a low temperature in any technological devices, the work process is accompanied by a significant amount of thermal energy – video cards, processors for computers, etc.
Look a video from russian roads: