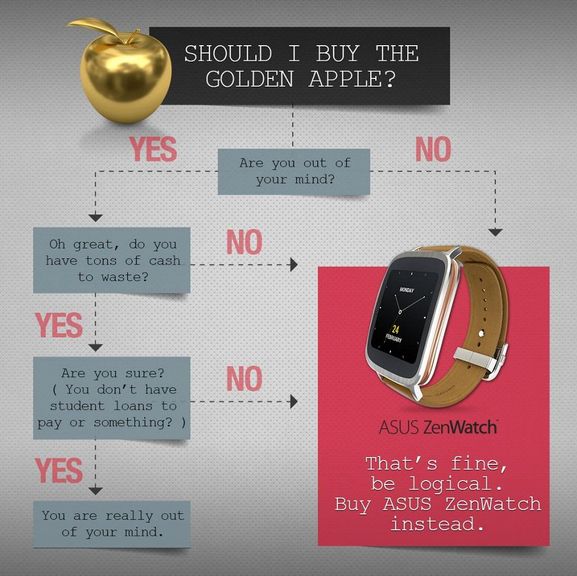 Earlier this week, Apple introduced the final version of its Smart Watch and, of course, has announced prices. The first wave of sales will not come to America, but the representatives of the "gray" retail oriented and have already offered their prices. Intensified competition and Apple. In particular, ASUS released a bold infographic, which implies that gold "apple" watches buy only senile moneybags.
According to ASUS, to decide whether to buy or not to buy gold Apple Watch, first of all, you need to answer one question: all of you in the head. If the answer is yes, then you should not, because there is ASUS ZenWatch.
If you doubt your sanity, here's the next question: you have money to burn? If not, then again – ASUS ZenWatch. If yes, one more question: you really do not spend money on that? Have you no debts or something like that? If the money is really no more to spend, then yes, you head is not all right. Otherwise, you would have ASUS ZenWatch.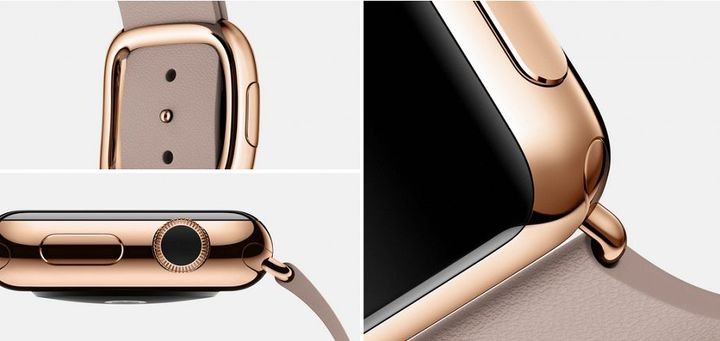 Promise, of course, daring, but not quite objective, because Apple Watch is not that expensive. Sports version costs only 349 US dollars while for ASUS ZenWatch asking $ 199. If we take the premium Apple Watch Edition, it is obvious that the target audience of these watches on ASUS ZenWatch for two hundred bucks does not even look. Millionaires like expensive toys status. For ASUS would not properly develop an advertising campaign for students, and its own proposal for the premium segment, as ideal Huawei and LG, releasing Watch and G Watch Urban.
Source: ASUS
Look a video from russian roads: