Samsung has held a presentation of the latest tablets Galaxy S6 edge and Galaxy Note 5. At the very end of the presentation, Samsung announced Gear S2 – its first round of smart watch, which will be presented at IFA 2015. But the designer of the company decided to introduce them to the world a little earlier.
Designer Samsung to show new company presentation round of smart watch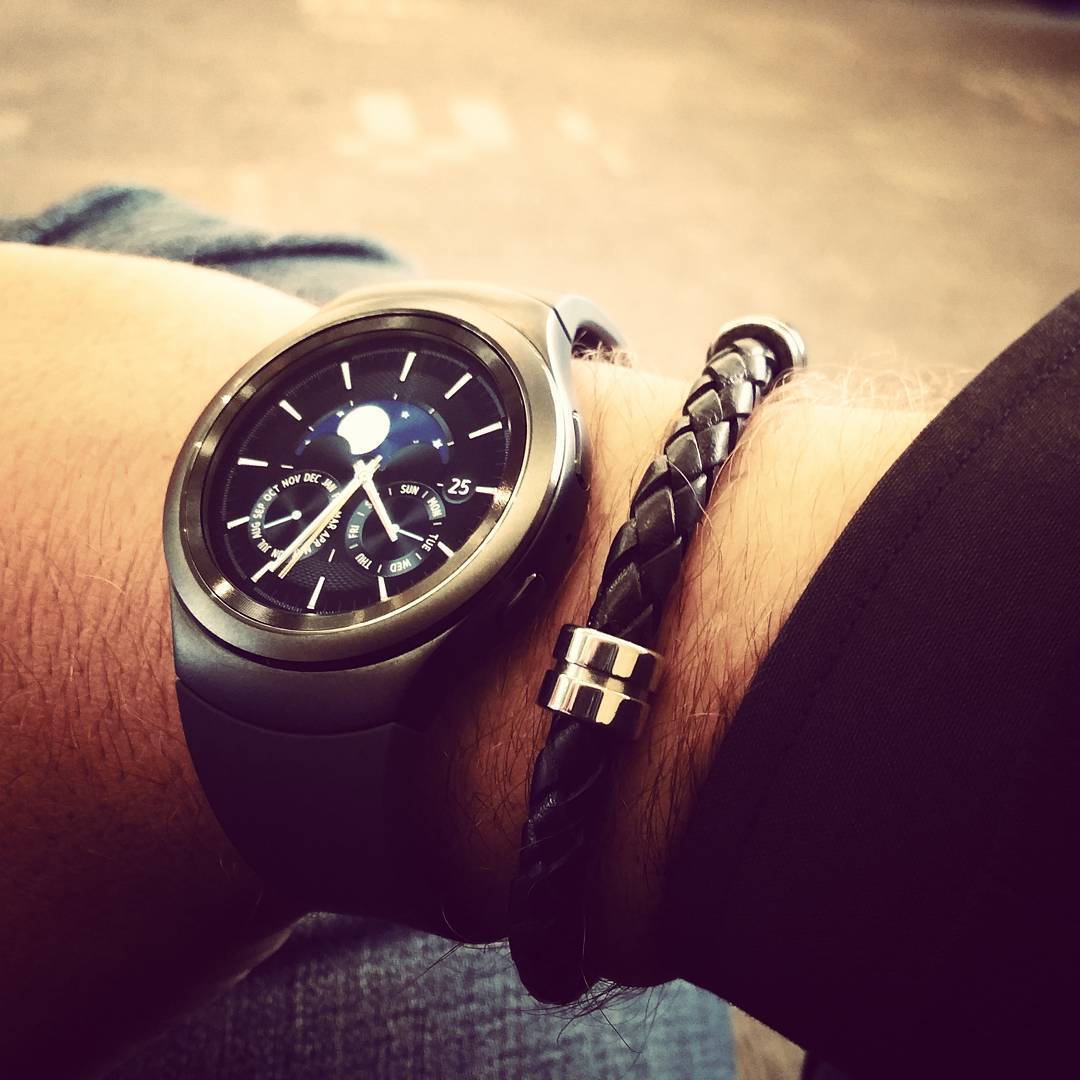 Dennis Miloseski worker at the post, the Samsung designer, posted on his Instagram photo round of smart watch Gear S2. Photo shows us round of smart watch, which can be seen fixing rim of the dial – the movable element of the device. This control is a unique feature of the gadget and it surely will pay most attention to during the announcement.
In addition, we can see on the right side are two trends slightly protruding above the surface of the housing keys. For that they will be responsible, it is not yet known, but hardly control principle is strikingly different from other units of the company ( except for the rotating ring ). Unfortunately, the photo to determine the material of the strap is not possible, but the promotional photos indicate that it will still be a silicone or some variation of it.
An interface of device already is not a secret:
We already knew beforehand, that Koreans work above round of smart watch, a company even showed a few with appendixes, and instructions explained for developers, as exactly there will be co-operating with a device, but were not sure that the revolved ring around a clock-face will appear already in this generation. Doubts are not present now. Do we hope, on presentation it will be explained us, why notably such method of management better, than all that, what users already got to use.
Look a video from russian roads: