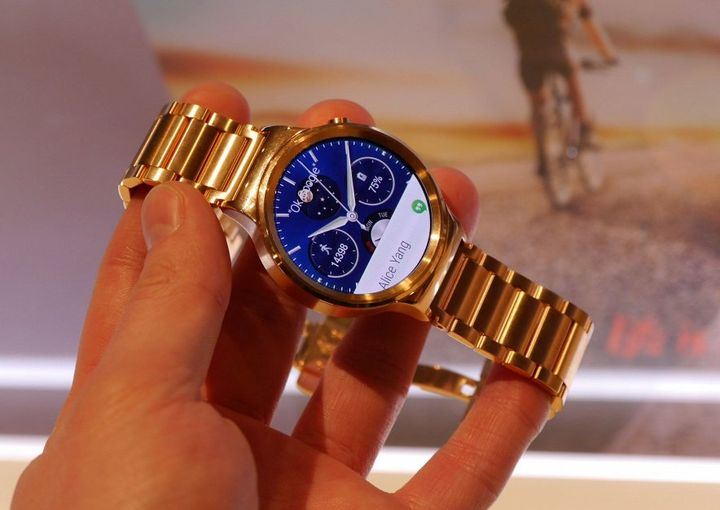 Chinese manufacturer Huawei could really surprise at the Mobile World Congress 2015, presenting not just interesting and balanced Soup, as is characteristic of most companies from China, but a real top product. We are talking about smart watches Huawei Watch, which pleased with its appearance. However, we now know their value and relevance to many product may change dramatically.
German site popular online store have the opportunity to make a reservation on the smart watch Huawei Watch. The cost of new items, regardless of the chosen color of the gadget and its associated strap is 999 euros, which is about 66,035 rubles on the current exchange rate. This is perhaps the most expensive consumer mobile device Chinese manufacturer.
Interestingly, in the order variant there is no "gold" strap, and themselves smart watch with matching color housing available with leather option, however, in such a way they do not look so defiant. It is also tempting to think that the straps themselves, which will be sold separately, will not be the cheapest solution to diversify their smart watch if it is such a complete solution.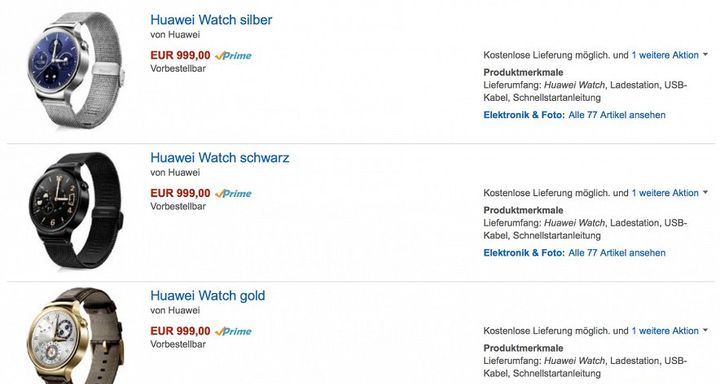 In fact, if Apple does not revise the pricing policy, the device from Huawei looks defiantly expensive even against the backdrop of a company that is known for its premium price tag – at the presentation, where the American manufacturer to show the public their smart watches, voiced value was "349 dollars" for the most inexpensive modification Watch Sport.
By the way, tomorrow, March 9, will host a special event Apple, which is expected to be revealed all the details of the first wearable devices from Apple. Let's see, so will cost more "advanced" versions Apple Watch, however, as noted by a number of sources, the most expensive version may reach $ 20 000, which automatically makes this gadget very expensive "stuffed» Mac Pro and much more expensive is not cheap, as it turned out, Huawei Watch.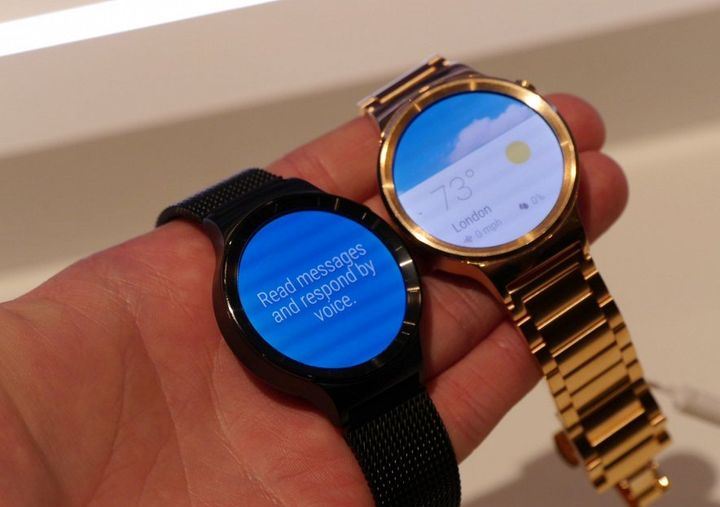 Recall, Huawei Watch – Round smart watches a diameter of 42 mm, which use real elements from the world of mechanical watches and look really cool. Full metal housing (steel), the screen without black bars, as in Moto 360, and for the first time in the world – sapphire crystal. In addition to the heap interfaces Huawei Watch, you can change different straps, including leather, steel, rubber. Hardware is a typical representative of the Android Wear – processor Qualcomm (Snapdragon probably 400), 512 MB RAM, 4 GB of internal.
Source: Theverge
Look a video from russian roads: