The young Californian brand Ventra Gear, founded this year by Mike Wright (Mike Wright), presented an original solution for all owners of backpacks with an internal frame or unframed as such – a rigid outer frame Ventra Gear Mainframe. According to available information, the design of the frame to create a ventilated space between the backpack and back and significantly improve load distribution.
What is special of Ventra Gear Mainframe?

The form a tubular frame made of aircraft-grade aluminum, complemented with polyester mesh back and nylon fasteners, which enables the attachment of any backpack or bag with a loaded weight up to 27 kg, whether the 20-liter bag or a 65 liter expedition backpack, need at least one shoulder strap.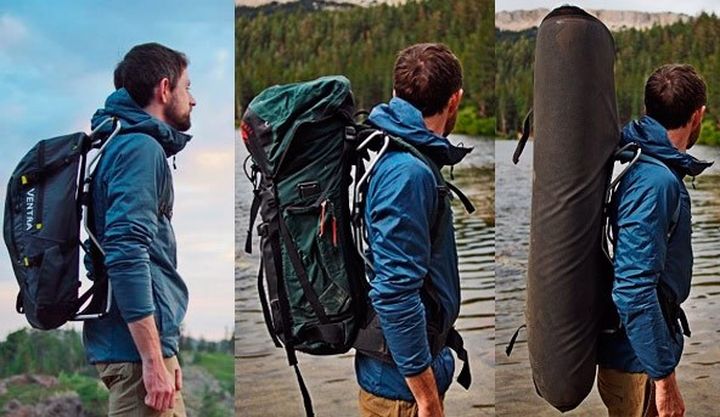 The frame Ventra Gear Mainframe will be available in a small (S, 41-46 cm), medium (M, 46-51 cm) and large (L, 51-56 cm) size, and weigh respectively 296, 332 and 361 grams.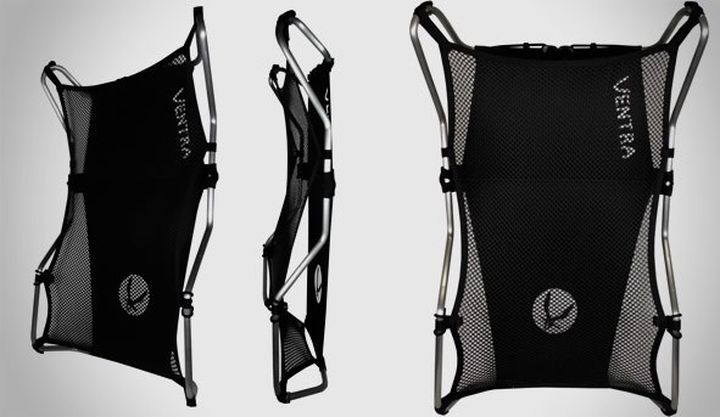 In addition to the new frame Ventra Gear Mainframe, the company plans to soon release its own daily bag whose design approach as closely as possible to the outer frame. The backpack is made of water-resistant nylon material and includes at least three compartments and two open pockets under water.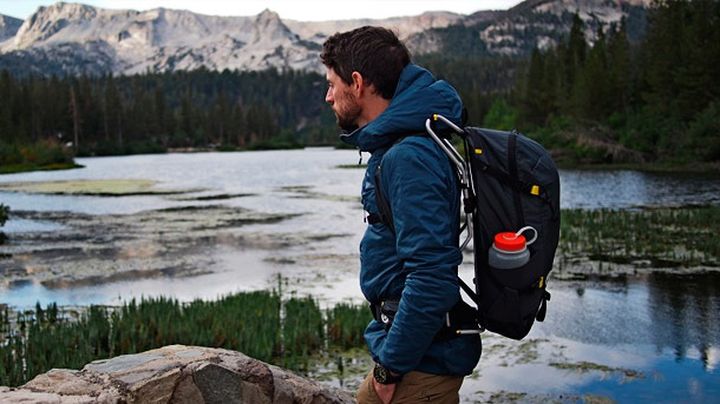 Development of a new backpack is at the stage of choice of future options for colors, which passes through the online voting ballot among the visitors.
Regardless of the choice of the size of the outer frame provided Ventra Gear Mainframe manufacturer estimated 75 US dollars, retail sales will start in the coming weeks.
Source: Ventragear
Look a video from russian roads: