Our first meeting with the ruler Wharfedale Diamond 200 was unforgettable. Shelf Diamond 220 were the best sound quality in the budget segment – and even received an award. Thus, before Diamond 230 – compact floor-standing speakers entry-level price – is not an easy task. Whether they are worthy of their glorious fellow, or will be the weak link? Do not worry: for the price category they are gorgeous.
First of all, the AU stands a good warm up. Listening to them immediately after unpacking, you will not get even a remote idea of their potential. Wait at least a day, and it is better not take a couple.
After that even a short audition will let you know that the number of stars in the rating should be the maximum.
First of all, you will experience an enviable scale of sound. Diamond 230 can easily fill a large living room. The music scene – a wide, tall and bulky; should close your eyes, and you feel that you are listening to a lot more overall speaker.
But, of course, the size – that's not all. They are good, and in many other ways. Sounding is characterized by a rare purity, combined with impeccable rhythm and accuracy study. This is especially true for the mid-range – much cleaner and more detailed than most equivalent Napolnikov. Very expressive voice, guitar strum received increased attention; we could not tear myself away from listening to the recordings of Johnny Cash.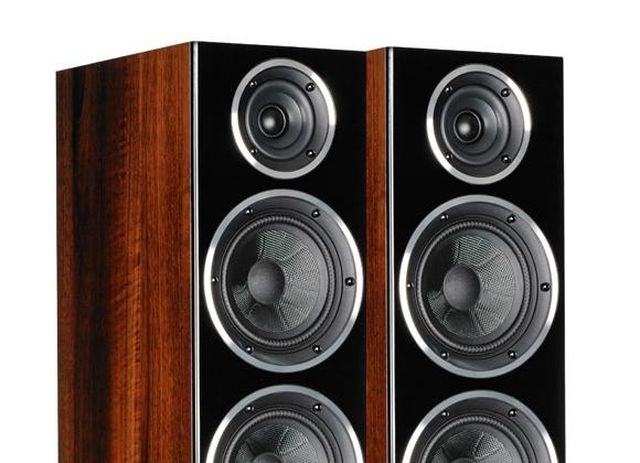 Clear HF do not suffer sharpness; vigorous and weighty bass is different enough mobility. Exciting and convincing sound a bit lacking texture, but not so much that it makes you forget about the other virtues.
Frequency response over the entire range perfectly aligned; nothing annoys and distracts the attention. We highlighted the outstanding integration: the dynamics of work as a whole, not even a hint that someone is trying to break out of the total number.
Pay attention to the installation of speakers. Wharfedale Diamond 230 recommends have at least 20 centimeters behind a wall and 70 cm – from the side; costs a bit to move the AU back and forth to find the best sound. A small turn to the listener increases the stability of the stereo, but slightly reduces the width of the music scene.
We are pleased that in Wharfedale listened to our criticism of the quality of finishing the series Diamond 100. New lacquered front panels look cool, but where a vinyl bristled unsightly bumps, now everything is flat and smooth.
Part of the reason the new case in which a layer of particle board laid between layers of MDF. Such a "sandwich" has improved rigidity and damping, which reduces distortion due to the housing. Woofer is equipped with a dimensional magnet that raise his responsiveness, and now it will be easier to "pump". Updated crossover is designed to enhance coordination emitters – and he did it.
The rest of the AU Diamond remained unchanged. The same tweeter is surrounded by deep waveguides, which increases its efficiency.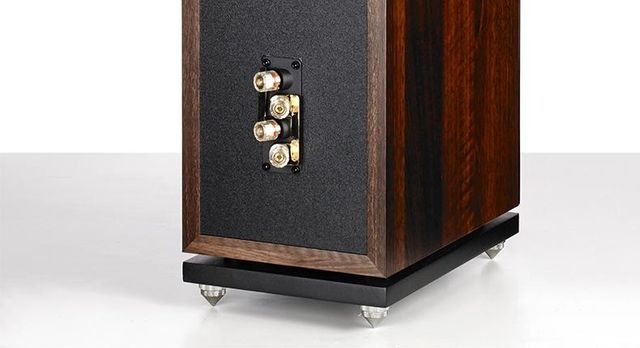 Diamond series of 100 passed and unusual acoustic design. Instead of the more usual rear or the front reflex port in Wharfedale decided to direct the movement of air down into the gap between the body and the cap speakers.This increases efficiency and reduces noise port flow and increases versatility in terms of placement of speakers.
Wharfedale Diamond 230 us quite like; for its price range they are extremely talented.
Price: $ 680
Rating: 5
PROS: The scale; midrange detail; excellent integration frequencies
CONS: A little lack of sophistication in the elaboration of the LF
Look a video from russian roads: