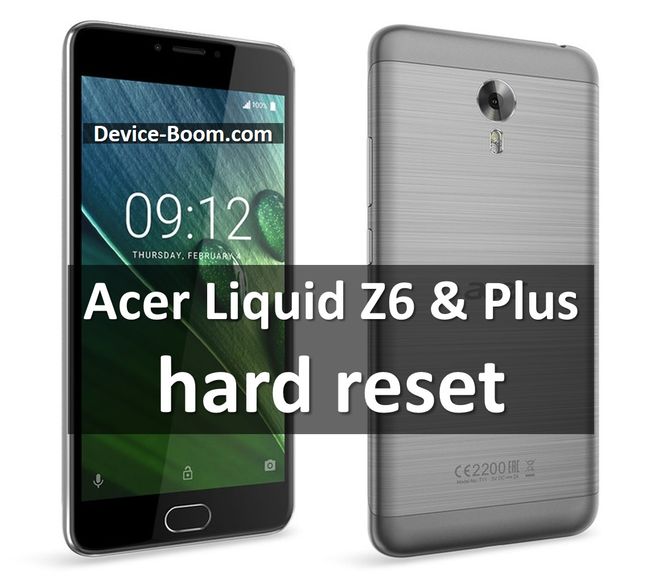 We wrote a step-by-step tutorial on how to make Acer Liquid Z6 hard reset. Also, you can use steps below to perform Acer Liquid Z6 Plus hard reset. Why you need this? Let's talk about it.
Acer Liquid Z6 Plus hard reset is used by many users to fix various kinds of errors. This can be a software error, for example, a bug in Google Play Store or any other application, and system errors – the phone turns off itself or reboots, the sound won't work, and more.
In addition, hard reset settings will be an excellent solution if the user lock the pattern or password installed earlier.
However, you should remember that hard reset Acer Liquid Z6 Plus clears the smartphone storage. In short, all user data on the internal memory of the smartphone will be deleted. These are data such as contacts, documents, photos, applications, widgets, messages and much more. If you need them, then back up, or manually transfer it to another device.
Acer Liquid Z6 Plus hard reset
Acer Liquid Z6 uses the standard recovery mode to restore sysmte settings. This means that you should not have any problems while performing next tutorial.
We also made pictures and videos so that you do not have problems with hard reset.
Let's make Acer Liquid Z6 hard reset together.
First, we should power off Acer Liquid Z6.
Then we can see menu with three items. Here we should select "Recovery".
So, we have entered Recovery mode. Here we need to select "Wipe data…".
Then choose "Yes…".
We are waiting for wiping internal memory of smartphone to be completed.
Then we choose "Reboot…".
Done! Acer Liquid Z6 Plus hard reset is completed. Do not forget to save important files before performing factory reset.
Look a video from russian roads: