Hasselblad has launched a new range of medium-format cameras, specially designed for the needs of aerial photographs. To prevent undesired movement of spoiling the image quality in the space at high speed, which may occur due to vibration including aircraft system A5D aerial camera apparatus was created without internal moving parts and can be used to lock air versions of lenses Hasselblad.
Aimed at users from the field of cartography and surveillance research purposes for certain territories, the range A5D aerial camera combines a large medium format sensor has a resolution up to 60 megapixels, has for specific functions and features, such as locking and securing the digital module lenses as well as secure connections, and there are no moving parts in the design of the interior. These features are all designed to provide the reliability in the work of photographing images a not very stable conditions.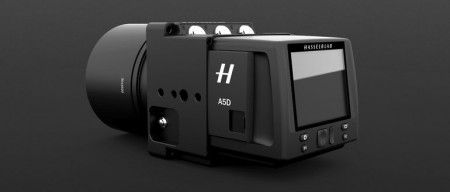 Compact system offers a reduced form factor as compared to the previous version (although it is not Phase One iXU 180) with improved weather and dust seals. However, it could be improved bond that causes the system to appeal to some users. The camera module is provided for the DC, FMS (flight management system) and synchronization of the camera function, which are now the means to auto-lock to ensure increased reliability, even in environments with high levels of vibration.
Three LEMO connector on the top of the camera A5D can synchronize up to eight cameras within 20 microseconds with a bus type cable connection between all cameras. This kind of synchronization is required when using multiple-viewpoint camera.
Look a video from russian roads: