Continuing his acquaintance with a line of smartphones ZTE – this time we will focus on model ZTE Blade X7. This is the main model in the budget line of the company, which stands out for its fine metal body and good performance combined with low price.
Not so long ago in the design of the metal used exclusively on the luxury flagship. Today, ZTE Blade X7 offers a slim unit from aircraft-grade aluminum, which is worth slightly more than $ 160.
Only for the design of smartphones ZTE Blade X7, it happens and buy, but there is clearly not the case – it is a very functional machine with five-inch IPS-screen, 2 GB of RAM, two SIM-cards and more. Are investigated in detail.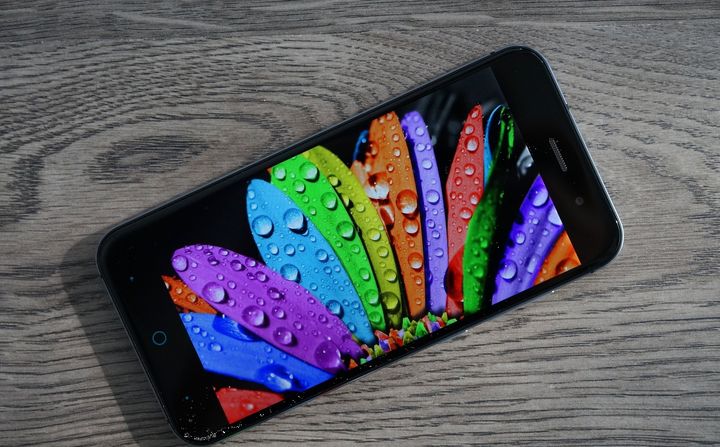 The body is made perfectly – can be as much as necessary to extol the different types of plastic, but the metal has a metal. Dealing with ZTE Blade X7 very nice. Special attention is paid to the fact that this aircraft aluminum. It's great to have a device, something close to heaven.
In addition, it is a very thin smartphone ZTE Blade X7, it is still very light – 120 grams. Add to this the narrow frame around the screen – and get a gadget that can be carried in a pocket or a narrow women's clutches.
Also operated with one hand – today it is rare that matter does not become less convenient. Many in this age of phone really miss this opportunity – glad that someone else provides it.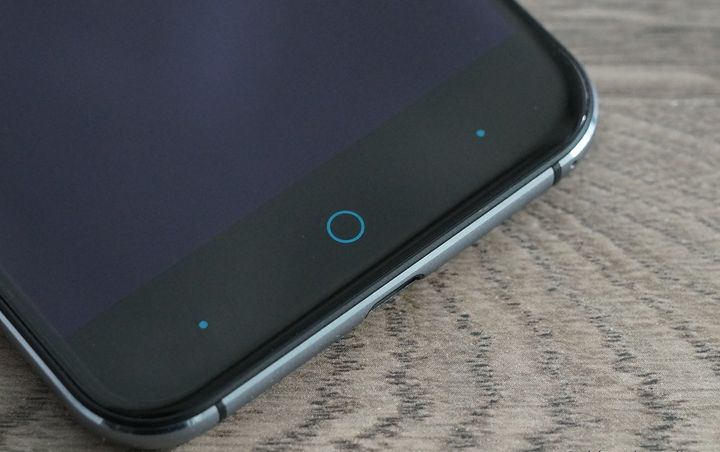 Please note that over the body almost nothing appears. Just the right small power key and volume control. Both chambers are recessed. It really is a compact thing.
The screen ZTE Blade X7 uses LCD IPS panel diagonal of 5 inches with a resolution of 1280×720. This enables an optimal balance between precision and power consumption.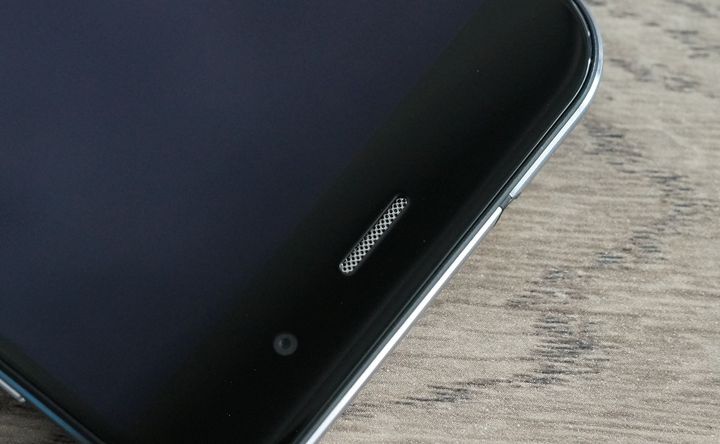 The screen did not save the matrix high contrast (1125: 1) and wide viewing angles. Design without air gap improves the anti-glare properties and makes the picture more legible in bright light.
In terms of color at the ZTE Blade X7 also at all. Color balance exactly tends to 7500K, and the color gamut is close to sRGB. This means that the colors will be quite colorful and does not seem washed out or "truncated", as often happens on low-cost devices.
The slim posted removable battery 2200 mAh at this unexpected and good. Usually, champions of subtlety can not boast a long battery life, but ZTE Blade X7 engineers have made it possible not to sacrifice important things for the sake of image advantages.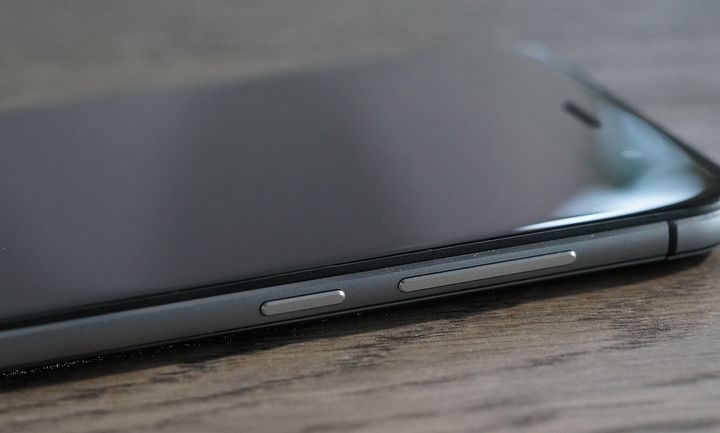 At ZTE Blade X7 set MediaTek MT6735P quad 1.3GHz. It is an adequate solution for a smartphone of this class and price category. With him are 2 GB of RAM (but this is very good) and 8 GB of permanent memory. Last bit annoying, until you remember that in this tiny body managed to place among another slot for cards microSD. So memory is enough.
ZTE Blade X7 hardware features are not enough to conquer the shining peaks in benchmarks, but for the vast number of real problems enough power smartphone. Most games, video (including HD) – no problems.
It applies the main camera 8 megapixels with an extrapolation to 13 megapixels, double two-color flash, and a 5-megapixel front camera. Both do their job, even without shine, but without obvious gaps: quite normal a modern image. Pictures are not highly detailed, but the colors are very decent. Dual flash bright but there are slight tendency objects in the frame.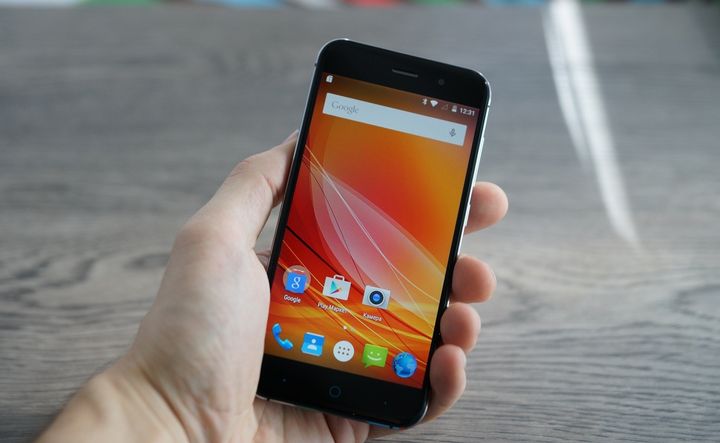 Ultra slim ZTE Blade X7 unit contained in itself not only a slot for microSD but just two slots for SIM-cards. Only one of them supports the mobile Internet, but it is not too difficult a problem with the gadget. Typically, one of the SIM-card in any case is used for calls.
ZTE Blade X7 runs on Android 5.0.2 Lollipop with firm shell MiFavor. Note that unless dual notification bar: pulling one time, we will see the recent actions by pulling the second – the panel of wireless modules, brightness and so on.
All major wireless modules have: Wi-Fi 802.11 b / g / n, Bluetooth 4.0, GPS, and of course, GPS / LTE / UMTS. What is missing is NFC.
ZTE Blade X7: Verdict
ZTE Blade X7 – another proof of the serious intentions of the Chinese corporation to win the smartphone market. No indulgence – it is really a good machine, able to offer a slim body aircraft-grade aluminum and stuffing with decent performance. Separate plus – small dimensions, due to which smartphone you can steer with one hand. And all this – less than $ 160.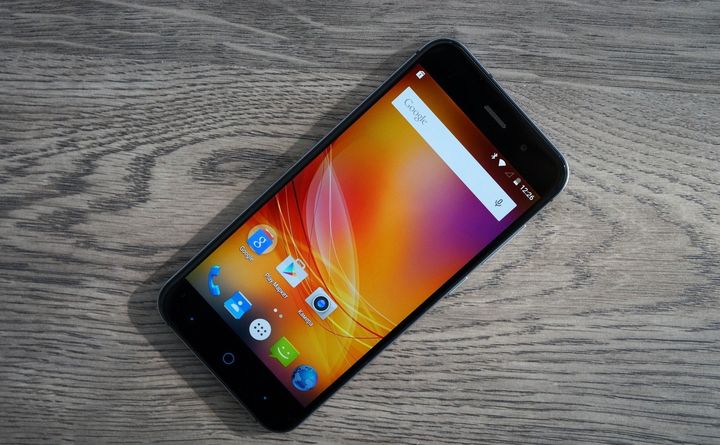 Moreover, in partnership with an online store news producer ZTE Blade X7 makes an exclusive offer for members.
Even without jumps in exchange rates is an excellent suggestion that we say about the current situation.
Look a video from russian roads: