The majority of modern smartphones get face "unisex". But CUBOT H1 (at least in black) is hard to handle in a small female. This is a large and weighty men smartphone with appropriate design – strict and thorough, it is not playful. The device is equipped with a huge removable battery, supports two SIM-cards phone has average characteristics and quite moderate price tag. With this disposition, and will begin the review.
CUBOT H1: Design, materials, and ergonomics
CUBOT H1 looks sternly. At the time of a good suit or any other strict garb. Probably, gray and gold colors less binding, but can only judge by the pictures – to keep in the hands of smarts not ever.
Front panel trim, without attracting the attention of members. Is that the lights have buttons too bright. The case is plastic, but the sides discreet gray material decorate metal panels. They are black and have a polished edge, glare in the sun.
It looks a good design decision and does not crudely.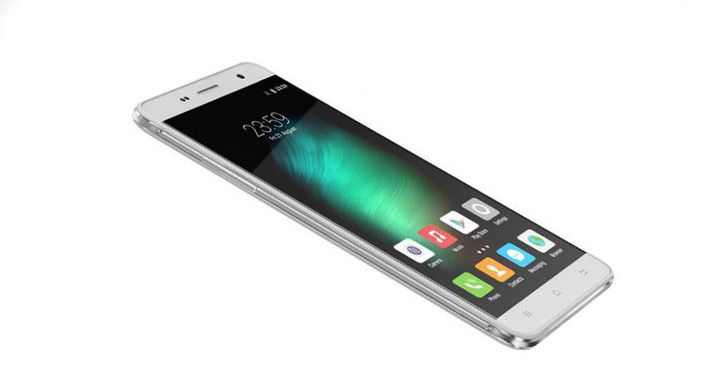 The removable plastic cover mimics the texture of linen cloth. The truth is, imitation is not the best quality, and the material is clearly cheap. But it is noticeable up close, in the hands of the phone looks presentable. Perhaps the only obvious miscalculation exterior – marking the passage of a certification logo. You could do and more careful.
CUBOT H1: Functional elements
The front panel has a classic layout. Above the display sensor, earpiece, front camera lens, and LED indicator. At the bottom three touch pad to control the system with a bright light blue backlight: Options, Home, Return. Below them in the edge of the glass, you can see the microphone hole.
On the right side is placed in the upper third of the power button. It is easily groped blindly and has a good move. Mirror positioned on the left side volume rocker. For its implementation also no questions.
At the top end are combined Micro-USB, infrared port and a 3.5 mm jack for headphones. The bottom end is empty.
On the back is the speaker, logo CUBOT on official inscriptions and camera module with flash. The cover is removable. It holds securely in a dozen hooks, no creaks or backlash. Under it discovered a huge removable battery and card slots: Mini-SIM, Micro-SIM, and Micro-SD. The slots are locked battery "hot swap" cards do not.
CUBOT H1: Display
IPS display is made by technology OGS – between the glass matrix and no air gap. Screen size – 5.5 inches smartphones, resolution – 1280 x 720 pixels, which gives a density image at 267ppi. The index is not the best among smartphones, but the objective of this resolution is sufficient to ensure quality images. Minimal pixelation, even very small fonts are read without problems.
The screen CUBOT H1 good supply of good brightness and it behaves in the sun – fades noticeably, but the picture remains legible. Color reproduction is credible, slightly chilly. Viewing angles are great, there is a minimal change color when a deviation in the vertical plane. That, however, is not critical.
Matrix is protected by a glass panel. CUBOT does not name the manufacturer so that hope for a robust Gorilla Glass is not necessary. Oleophobic coating or not at all, or it is not the best quality.
CUBOT H1: Iron
At Smart is not the most effective hardware platform – MTK6735 quad-core processor with 1 GHz, a graphics accelerator Mali-T720 and 2 GB of RAM. Iron could even be called weak if not the screen – to display HD images require much fewer resources than FullHD and the more QuadHD. The test showed the following results:
The use of smart comfort. It does not feel a special power, but in most scenarios CUBOT H1 works fast. Animations Android, system and third-party applications, games, videos in good quality – it all platform resources lacking. Traditionally test Asphalt 8, Smash Hit and Angry Birds 2 are no problems at the highest setting, even in races FPS kept at a comfortable level.
Wi-Fi is without surprises, like Bluetooth. GPS receiver with A-GPS support regularly catches satellites almanac calibration is required. Rare in such infrared devices positioned correctly – at the top end – and allows you to control your home appliances from the phone. Initially, CUBOT H1 is not installed the appropriate software, but on the manufacturer's website (via MEGA) program is downloaded ZaZaRemote. However, to the IR port can access any application from Google Play.
CUBOT H1: Battery
CUBOT H1 features, without exaggeration, a huge battery capacity of 5200 mAh, the battery is removable and if desired, can be reserved by several of these batteries. From one smart running average 2-3 days under normal load. This mode requires a couple of hours talking, surfing the web, reading books, a few games, the background application activity. If the charge to spare, it is realistic to achieve 4-5 work days.
The smartphone is equipped with fast charging and comes with a charger with 5V / 2A output. So according to the manufacturer. In practice, the charge was not as fast as at the same Zuk Z1, and the charger is not giving 2A, and approximately 0.7A.
CUBOT H1: Communication and Sound
The quality of reception of the cellular operator is quite normal for a modern smartphone – the network suddenly disappears. In our latitudes, you can count on 3G (HSPA +), in other countries even faster LTE (bands 1, 3, 7, 20). Sound when you call normal, but not breathtaking – not affect the optimal calibration microphone and speaker, and the lack of a second microphone eliminates effective noise reduction. In principle, the sound can be improved through the engineering menu.
In the external speaker volume is good, but not the best sound – no bass at all, treble prevails. The headphones CUBOT H1 plays a decent (as a price tag so sure). Especially if you use good ears and a quality music player.
CUBOT H1: Camera
But the camera is not pleased. "On paper" snap CUBOT H1 looks impressive – a 13-megapixel main module with 5 lenses and F2.0, let the front with fixed focus, but with a matrix of 8-megapixel. But in fact, the pictures are very average. Automation is not always accurately determines the white balance, the module no aperture, shots sin grit even in good light. Front judging by the photos more 5-megapixel resolution and frame interpolation increases.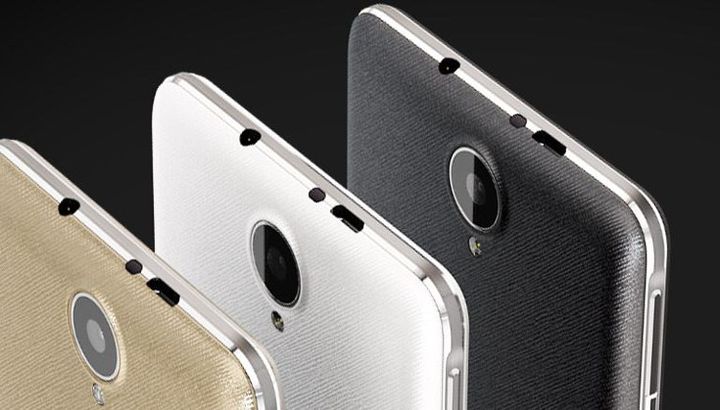 As a pre-utility used to capture the Camera application from Android KitKat. Homely, not super comfortable, but quite functional. The program allows you to take an HDR photo, knows how to make shots while recording video includes several scene modes and color filters, allows you to manually adjust ISO, white balance and adjust the exposure.
CUBOT H1: System
Powered CUBOT H1 on Android 5.1 with minimal modifications from the manufacturer. Except for pre-launcher and software – it is pure on Google.
Lock screen supports the display of functional updates Lollipop and allows you to quickly launch the utility phones and cameras. Reassign standard means labels will not turn.
Application menu abolished all pre-installed applications are placed on the home screen panels. Features launcher the most primitive – no setup, you can place widgets and change. All icons are shown in a single style (small squares with rounded corners).
Notification bar is standard functionality. Tiles notifications can whisk and disclose, gaining access to more information and action buttons. Pull the curtain below, open the Quick Settings.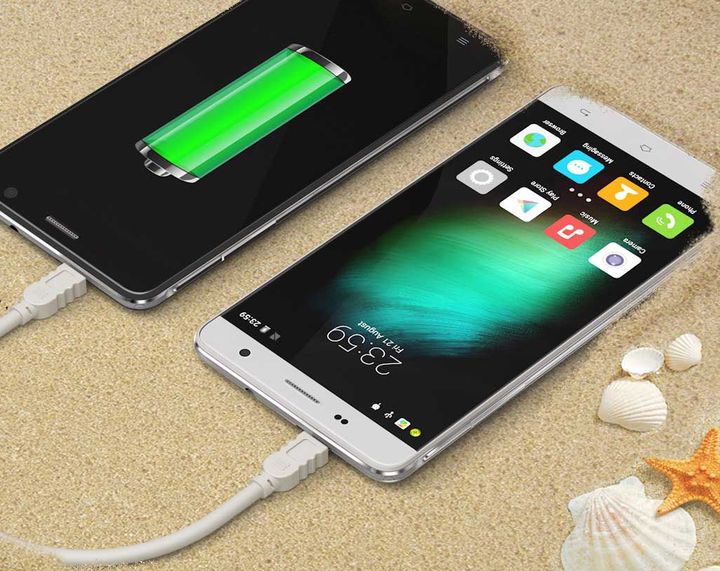 The multitasking menu is in the form of cards. Options quick cleaning of RAM is not provided.
Pre-installed software is a cocktail of two generations of software Android – KitKat and Lollipop. And the first is clearly more. The only uncharacteristic applications (which, moreover, will have to install yourself) is a utility for managing ZaZaRemote various techniques of IR signal. But unlike analogs of free Google Play, the utility should be taught hand – there is no ready-made presets for popular art. I tested the operation of the transmitter CUBOT H1 paired with IR Remote application on your TV Samsung, normal flight.
Settings not please (or confuse) the new menus. Is that the section to control operator card is quite extensive and there was an option on-off power on schedule.
Android 5.1 in CUBOT H1 does not work better overview. Periodically, the camera freezes and sometimes do not want to run installed applications and have to restart your smartphone. I used firmware R06, maybe next version will eliminate the problem. Install updates will be on air via the "Wireless Update".
CUBOT H1: Conclusions
CUBOT H1 – smartphone survivor for a reasonable price. On autonomy positively influence the screen with a low resolution and not the most productive iron, in this case, the disadvantages of these features is not necessary to write. The unit is large and heavy, it looks severely stressed. He did not conquer charisma, but not off-putting. Explicit slack from H1 as for me, only one – the camera. It would be a bit better opportunities for photo and video. A system glitches – a temporary defect (hope so).
It is obvious that the model is not for everyone, though not the optimal balance of features – some parameters sacrificed the autonomy. But if you need a strict system (or not strict, if you take a gray or gold) with 2-3 days of work with confidence, then CUBOT H1 review – this is a good option.
Source: Cubot
Look a video from russian roads: