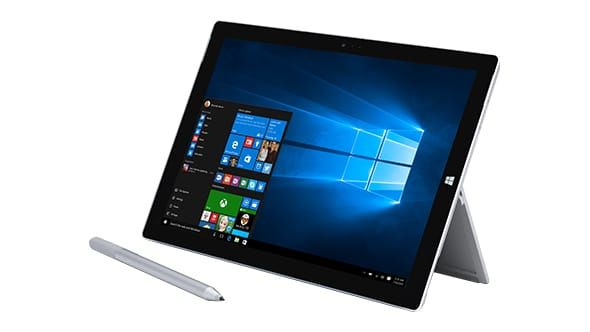 If you purchased Surface Pro, and during the first launch you are prompted to enter a login and password that you certainly do not know, you do not need to run back to the store, you can do hard reset windows surface pro.
How to do it? We invite you to read our detailed instructions how to do a hard reset windows surface pro.
A warning:
If you want to hard reset windows surface pro and return it to factory settings, you first need to be absolutely sure that you understand the consequences of your actions, because your device will return to the day when you first start it. If you just bought it, then there is nothing to worry about.
If you cannot log into the system, then you need to follow these steps:
Connect Touch / Type Cover and the charger.
Turn on the tablet.
Press and hold the Left Shift on the Login
Click on the icon Power.
Select Restart.
The tablet restarts in a light blue screen which has options:
Select Troubleshoot.
Next, click on the Reset this PC.
Click Next.
Wait about a minute.
The tablet returns to its original state by displaying a percentage indicator. It takes about 45 minutes for the tablet with 64GB of storage. This method will help if you forget your login and password to log in (with the loss of all personal information). Please note that during the hard reset windows surface pro is necessary that the tablet has been charged and is connected to the charger.
If you can log in, but you have to make a hard reset windows surface pro in order to delete files before the selling of device or you are having problems with the tablet work.
In this case, you can use the hard reset windows surface pro through Settings menu:
"Settings" – "Update and security" – "Recovery" – "Remove everything and reinstall Windows" – "Get started". Now we have a choice of two ways: "Just remove my files" or "Fully clean the drive". If you choose "Fully clean the drive", that will really clean everything, such a procedure is mainly recommended before the sale of tablet. Select "Reset" and wait a few minutes until the hard reset windows surface pro is completed.
Look a video from russian roads: