The wireless headphones for city dwellers – one of the most important accessories. Many people like to listen to music on the way to school while jogging and so on. Therefore, the choice should be approached responsibly.
The most interesting and convenient solutions – wireless headphones. However, the corresponding products are well-known companies is expensive. If your budget is limited, better to turn to a less popular brand. For example, Bluedio or Ausdom.
Feature of the new wireless headphones from Ausdom or Bluedio
Both manufacturers offer a good device at a low price. We recommend you review.
Is It necessary to keep about $ 100? For Bluedio R + Legend asking only $ 82.72. The device has 281-gram and equipped with 8 neodymium speakers and microphone for the hands-free organization.
Tracks, if desired, run directly from the memory cards microSD. Available slot for storage up to 32 GB. It turns MP3-player.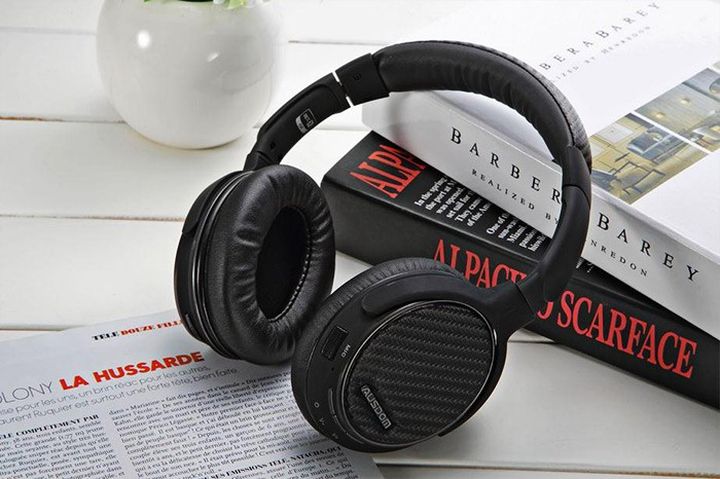 It supports simultaneous operation of 2 mobile devices (for NFC and Bluetooth 4.0). The power supply ensures up to 25 hours of playback.
More like a sports style? Pay attention to the weight Ausdom S09 '19 until October 8, easy to pre-order for $ 16.16.
Novelty wireless headphones have an ergonomic shape and is designed specifically for the supporters of an active lifestyle. Another list of advantages: Bluetooth 4.1, the battery for 5 hours without recharging, fastening clothes, plus a convenient carrying bag.
In addition, the gadget serves as a wireless headphones – allows you to receive incoming calls.
Not able to present deep bass without wireless headphones? In Ausdom M08 for $ 47.12 no such problems. Battery 500 mAh battery provides 25 hours away from an outlet. A real gift for travelers.
The main interface – Bluetooth 4.0 (with a fallback to a Micro USB and 1.5-meter cable). There is no difficulty in answering phone calls. The microphone is suitable for use in noisy environments.
Clutches are rotated at any angle. The body is made of an alloy of aluminum and magnesium.
Bluedio AD-021 for $ 8.70, probably like most economical. Inexpensive, but nice and functional. Judge for yourself: Bluetooth V3.0 + EDR, auto pairing, voice control and fast charging.
However, this is only part of what can be found in the catalog companies of wireless headphones. Choose a model for the soul is not difficult. You can buy wireless headphones Ausdom or Bluedio on Gearbest. A good place to buy – taking into account free delivery.
Source: Gearbest
Look a video from russian roads: