Logitech's booth at IFA 2015 was full of all sorts of accessories for computers and tablets. We, of course, more interesting mobile themes. This talk in today's article. In addition, a little touch on, and portable speakers brand acoustics UE. Soup is very bright and interesting. There is a story to tell and show.
Accessories for tablets
All of them are united by one concept – they are stylish, bright and, admittedly, are made of soft-touch materials. Moreover, they are protected from almost any weather. And it is the latest trend of this season.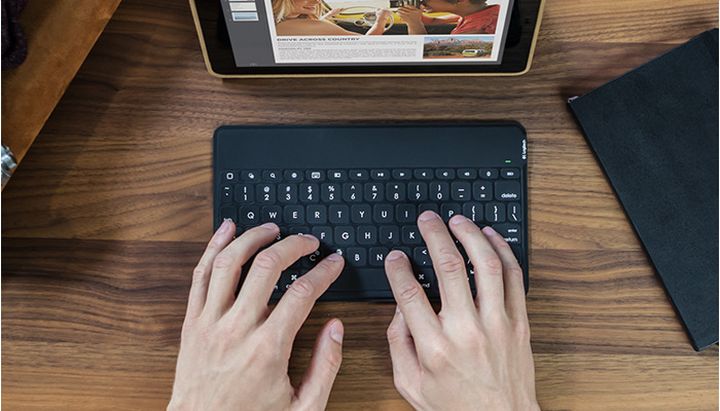 For example, the keyboard for iPad Air (suitable for older versions), entitled Keys-to-go. It is, of course, wireless (module equipped with Bluetooth), protected from moisture and generally very ergonomic.
I tried to dial a simple sentence in the English language in the notes iOS. It turned out, and, without any particular difficulty. It is clear that compared to the full-size, comfortable keyboard stationary PC or Mac meaningless, but as a marching variant of it is quite good. I throw in a backpack and a lecture.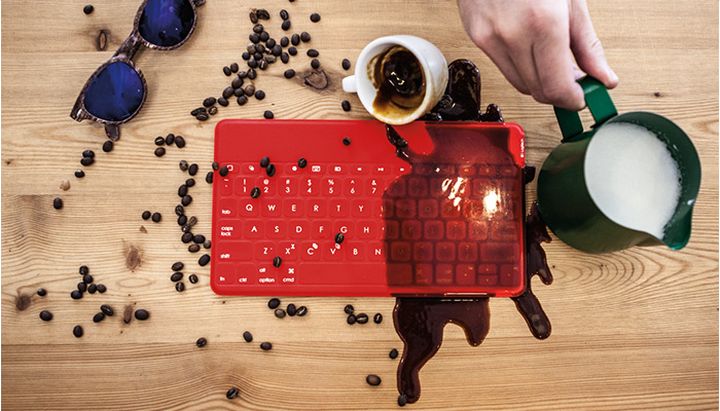 I did not understand what material is made externally. Something between a silicone and fabric. In any case, it is very soft and malleable material. In the photo below, I even managed to gather a small crease.
Very liked the covers stand-iPad Air 2 called Logi Block Protective Case. They are square, it would seem, even ridiculous, but at the same time stylish and functional. Along with all of this tablet is remote resembles the deceased to the world of audio cassettes. I do not know how convenient to use them in real life, but on the stand all looked very well.
In addition, the device is in a "clothes" very well protected. Specifically, such an accessory will attract lovers implement the results on the internet cooking recipes. And if you accidentally wiped the plate in a "shell" on the tile floor – not terrible.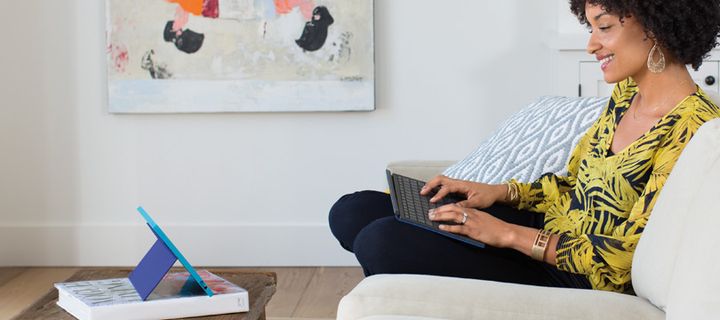 The special internal structure of the cover will save not the cheapest tablet, and along with your nerves.
There is also an extended version of such cases already built block keyboard – Block Protective Keyboard Case. This model is perfect for students of culinary schools. Ready yourself, and at the same time you write a term for the middle-Asian cuisine of the XV century, well, or what there is still scientific work the students prepare these faculties? The good keyboard is protected against ingress of liquids of any kind.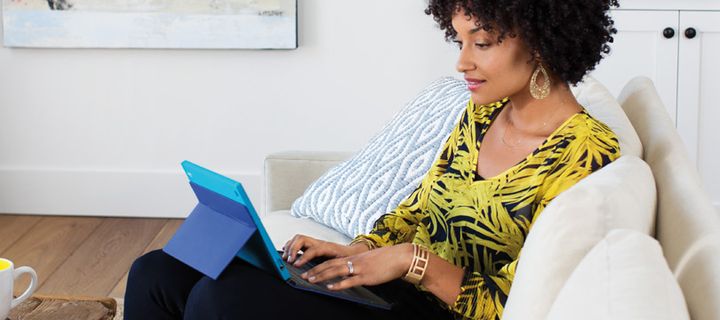 The easiest option (only, so to speak, BUMPER + screen included) will cost $ 39.99. The model with a folding flip will cost $ 69.99, but the version with protected keyboard – this is truly a premium version – the price of $ 129.99.
There is a more elegant model – AnyAngle. Tablet dressed in impressive size bumper with chamfered corners and supports the role played by the flip. Moreover, the cover can be installed at virtually any angle – it well clings surrounding surface. Value enhancement of 59.99 euros. What did not feel sorry for your favorite tablet?
Peripherals for computers
Since computer peripherals – this is not our topic, the stand Logitech, I found only a single falling within the format of our mobile accessory – a wireless keyboard K380 Multi-Device Bluetooth (3.0) Keyboard.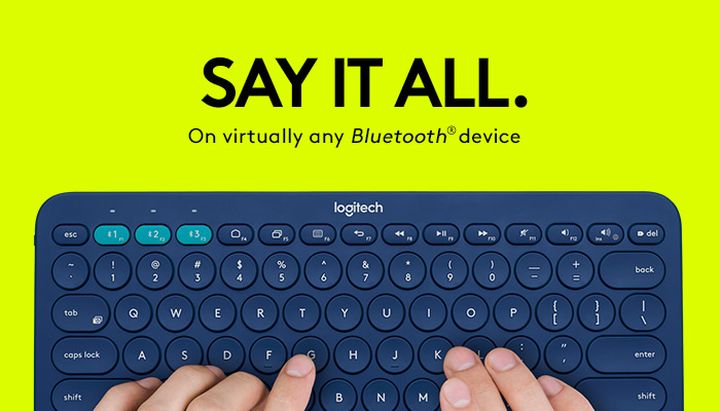 From the title, it is clear that we are dealing with a universal wireless keyboard, but it is small, compact and equipped with a full keyboard layout with keys is very original form factor. The first impression is: "How can the press these buttons? They round! ". It turned out that everything is very comfortable and there is absolutely no discomfort. The barrier is more psychological.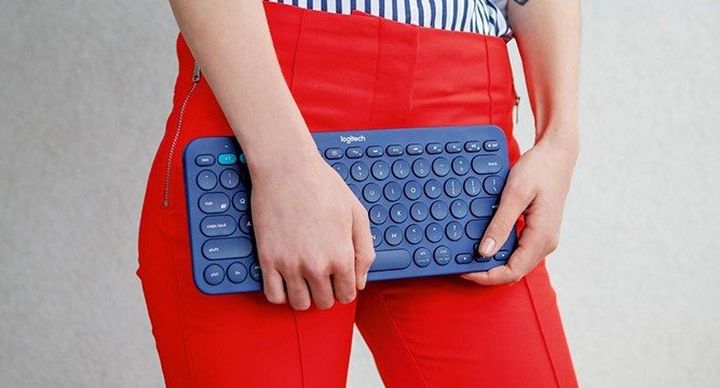 The only caveat – the keyboard is very thick, about 16 mm, but the price to pay for such dimensions will be impressive autonomy. The gadget runs two years from two simple alkaline AAA batteries. The price is $ 44.99.
Not all heard of portable speakers Ultimate Ears. Apparently, for this reason, the company's stand at IFA 2015 issued an original way to add sound and molested cheerful dancer who encouraged or frightened passers-by visitors.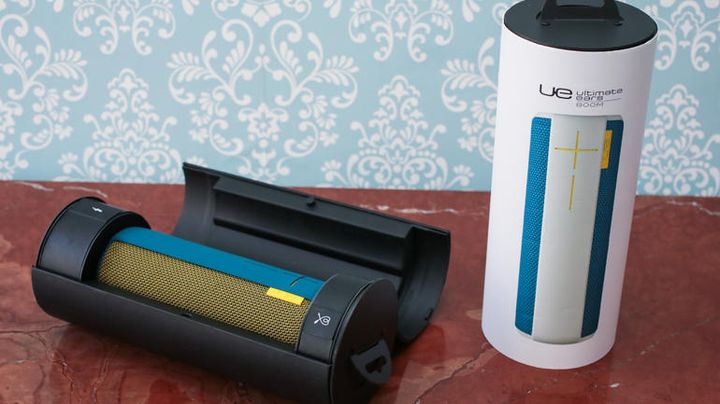 The focus was portable speaker acoustics UE Boom 2. According to the current trends of this year, all new mobile sound got protection from moisture. One gets the feeling that we are on the verge of a global flood. Probably for this reason all the producers as the team are already prepared for the worst scenarios. But let's not exaggerate. It's really very positive.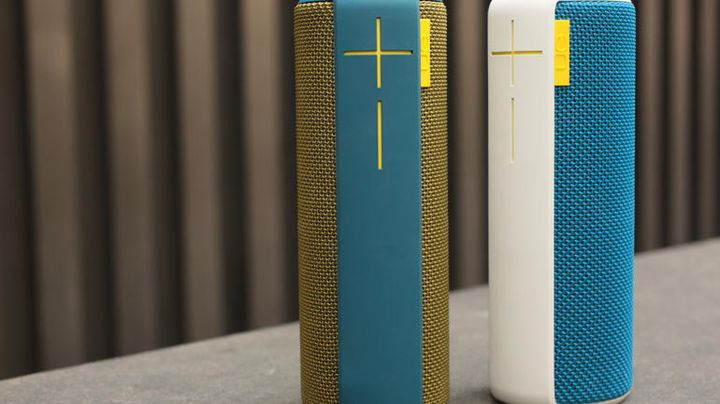 The main difference between the second column from the first generation to be protected from moisture – IPx7, that is, the device can be dipped into water to a depth of 1 meter and forget about it for 30 minutes. The first acoustics UE Boom had the protection only IPx4, ie a moisture resistant coating, and no more.
Audio from Ultimate Ears and acoustics UE
The price of the novelty acoustics UE is about $ 199.99. The previous version has long been sold in our country and depending on where it is asked for about 150 $.
There is another informal phonics – acoustics UE Roll. This column knocks out of the market trend, which is now largely dominated by the concept of the elongated tube. The acoustics UE Roll – this is not the speakers, but also has the effect of full surround.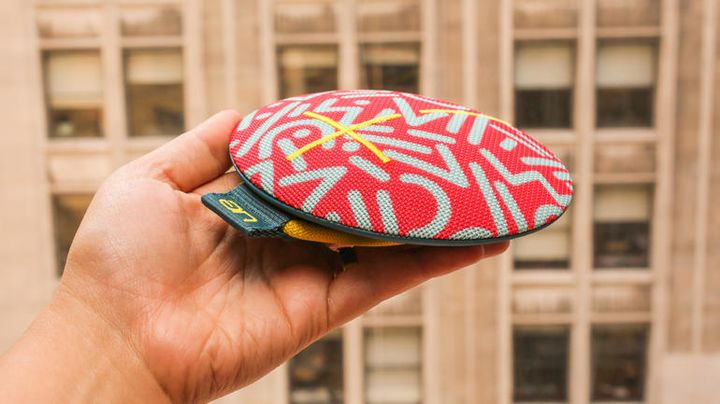 The acoustics UE is clearly designed for active people who do not want to part with your favorite music is not just somewhere in the city park, and the sea, in the mountains, forests and so on. The column is protected under the standard IPx7 and has a shock-proof property. Dropped? Not fear.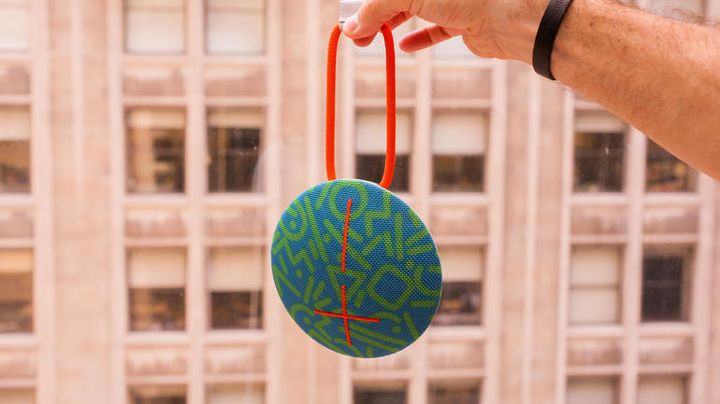 Acoustics can be conveniently mounted on the outside of the backpack or tent and did not fear for her safety. Clasp here is very tight and produces an impression of reliability.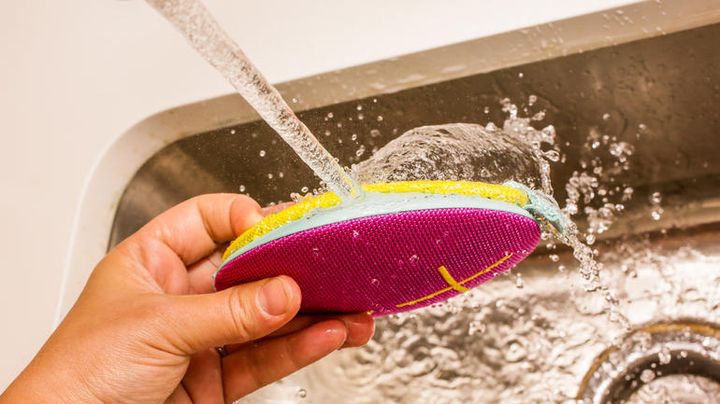 The price acoustics UE Roll is neither more nor less than $ 99.99. It will be sold in six variegated colors, describe that – a thankless task. Better to just evaluate them visually.
Look a video from russian roads: