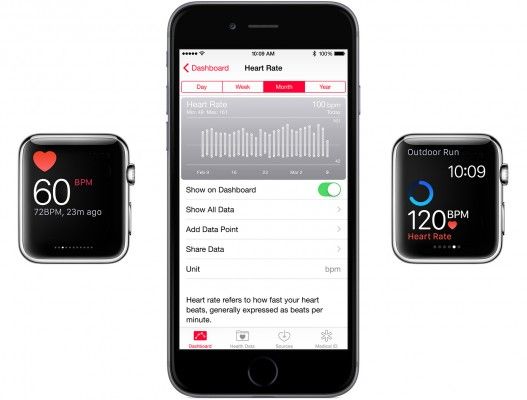 Apple positions its smart watches not only as a simple toy to work with some applications and viewing time, but also as a fitness gadget. For such a position in Apple Watch there are a number of sensors, sensing the activity of the wearer, such as a heart rate monitor. Recently, in one of the sections on the website of Apple appeared detailed information on how to operate the sensor to track the pulse carrier Apple Watch.
According to the information on the site Apple, average heart rate in humans is 72 beats per minute and during exercise and other physical activity, it is certainly increased. Clock automatically track the increase in heart rate and understand that the owner is engaged in something unusual like a workout. Then Apple Watch begin recording pulse, which provides additional information, such as the intensity of the workouts.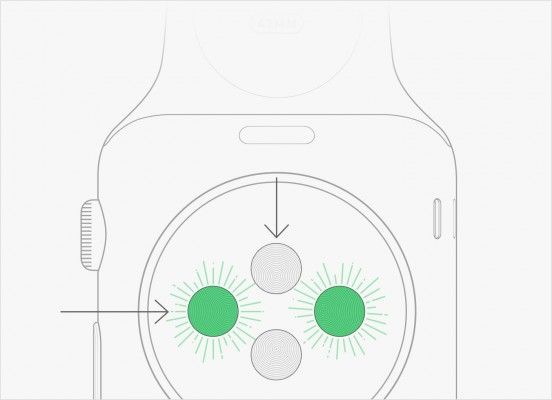 The very way of reading the index pulse in Apple Watch is based on the method of photoplethysmography. Clocks on the rear side of the housing have two green LEDs and sensors, and by which the read pulse. Green color is used, because the blood red color reflects shades of red and green – absorbs. Sensors measure the pulse of several hundred times per second, ensuring accuracy. And when the owner does not train hours, the heart rate monitor running every ten minutes to compile health data. All these data are injected into the application "Health", which is available on iOS, and on all Apple Watch. Read more about the technology of pulse measurement in hours from Apple can be found here.
Look a video from russian roads: