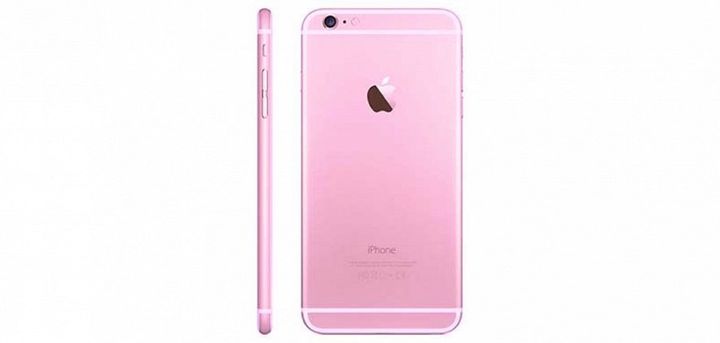 Apple has held its first presentation in 2015, which presented the new MacBook c 12-inch screen Retina, as well as the final version of the smart watch Apple Watch, priced low enough to the "gray" market. Presented new items include a wide range of colors and in 2015, we can also see the new color for aluminum iPhone.
As it became known from the WSJ informed sources, including component suppliers, Apple is working on a new color for aluminum iPhone. Actual iPhone 6 and 6 Plus is available in three colors: silver, gold, and "gray space", and now they can be added and pink iPhone.
The pictures show a processed in a graphics editor iPhone 6, ie color as the color of individual elements, such as plastic inserts to avoid the shielding radio may not reflect what will be presented. In addition, Apple may not release a pink iPhone, for whatever reason, even though the same "gold" gadget still hit the market. On a pink MacBook until the question.

Screen sizes this year, sources say, will remain the same, which is not surprising, since Apple have long been exploiting the idea of global design updates every two years and is unlikely to give up this schedule in the near future, given the excellent sales of its devices.
However, users will have something and surprise – in the old version of the iPhone design brings several unique features to entice buyers to update their devices, and this year a "chip" could be Force Touch. This technology allows us to identify and fix the force pressing them different functions – Force Touch now been realized, for example, in the latest MacBook touchpads and screen Apple Watch.
The technology will be interesting both to improve the interaction with the interface of the system and for the gaming industry, which is one of the first to be able to fully unleash the potential of Force Touch, if she will perform well. Mass production of components for the iPhone in 2015 will begin in May.
Source: WSJ
Look a video from russian roads: