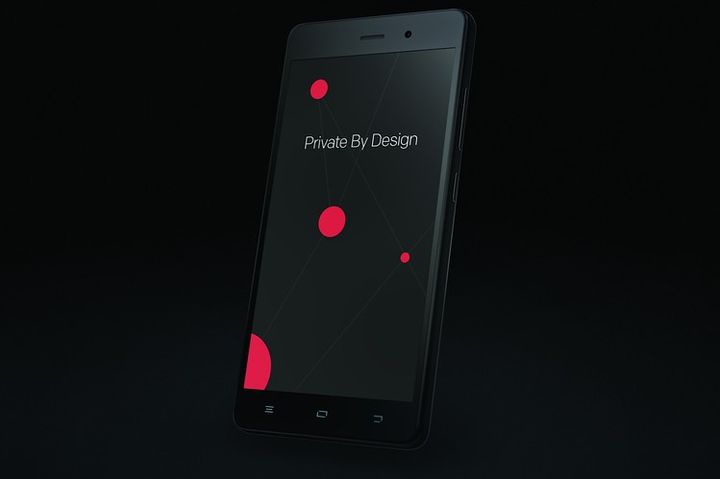 Silent Circle company showed at the world exhibition Mobile World Congress 2015 a new improved version of the surveillance and protected "plum" smartphone data. Blackphone 2 has some good features: 5.5-inch FullHD-screen with Gorilla Glass, three gigabytes of RAM. Also been announced and Tamper-resistant tablet Blackphone Plus.
At the last MWC startup, Silent Circle showed fully protected against hacking and surveillance smartphone Blackphone. Today within the Mobile World Congress 2015, the company announced Blackphone second generation, as well as fully protected from hacking tablet Blackphone Plus.
Blackphone 2 works through an encrypted envelope PrivatOS on the Android system and actively using the application from the package Silent Suite apps. Without these applications, by the way, the manufacturer can not garantiroat complete security of your data, and to make full use need a paid subscription.
As we remember the first Blackphone, for each action in Silent Suite apps have a secret annex: Silent Phone for protected from listening to the call (using peer-to-peer VoIP), Silent Text for sending ultra-secure communications, a utility Silent Contacts closes the notebook from prying book user.
All services and utilities in this smartphone are encrypted, the work in the browser and applications completely safe. On assurances of developers or public services or spyware or adware comes not a smartphone. A user data: conversations, messages, contacts, and so on are protected.
Encryption Blackphone, Blackphone 2, and tablet Blackphone through software Silent Circle and SpiderOak.
Internet connection is via a virtual private network (VPN). When you turn on your smartphone asks for a password and PIN.
In size, Blackphone 2 exceeds its predecessor: FullHD-screen size of 5.5 inches is now compared with a 4.7-inch original. Camera – 13 MP (was 8 megapixels), the front camera has a 5 megapixel honest. According to the battery capacity and the volume of internal memory characteristics have not given, but it is known that the battery is just a larger volume than that of last year Blackphone.
In the sale of the most secure in the world and his fellow smartphone-tablet will arrive in June 2015. Price not yet available.
Also at MWC Silent Circle reported that Android-updated firmware PrivatOS to version 1.1.
Source: Gizmodo
Look a video from russian roads: