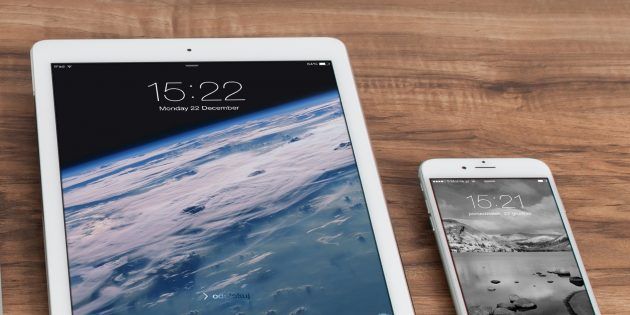 Attentive readers remember one of the first features iOS 9 named Auto Cleanup. New function automatically deletes the various types of data and even applications, if it is not enough free space to download the update file.
This semi-magical feature allows to free up to 5 GB of free space, depending on the storage and the number of installed applications. The only disadvantage that only system itself can initiate autoclean, the user can not influence this process. However, there is one trick, about which we will tell you.
iOS remove data from your iPhone or iPad, when you need a place for something important, such as for the purchase of content from iTunes Store. Music and games are not suitable due to the small size, so we look for movies. Do not be afraid, we are not going to buy anything.
Go to «Settings» – «Basic» – «Storage and iCloud» and check the amount of free space. My tablet iPad has just 300 Mb of free space.
Open iTunes Store and go to "Movies" section. Choose any long film. For example, "Lord of the Rings".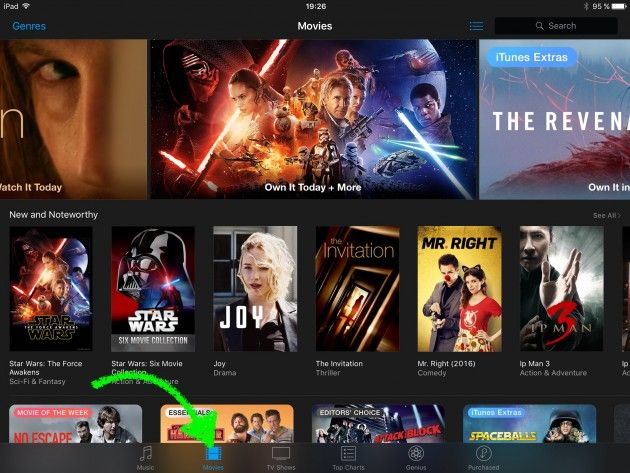 We confirm that the selected movie takes up more space than is available on Apple device (in my case – 6.75 GB with 313 MB available), click on "Rent".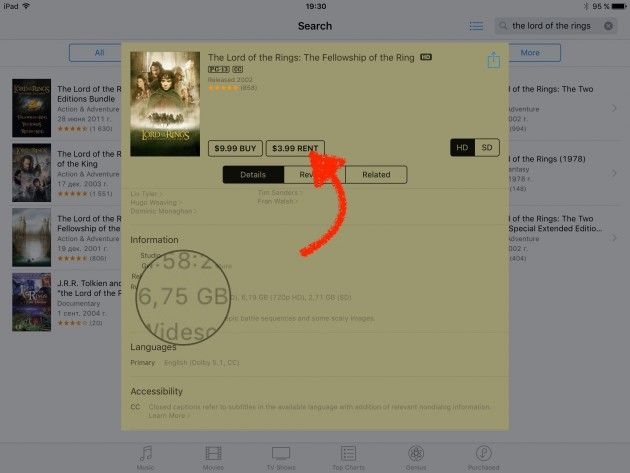 iOS will issue a warning about space and offer to uninstall anything through the settings. We press "OK".
We wait about one minute and check the amount of free space. I cleared 1.2 GB. Magic? You could say that.
Now for the nuances. Apple can withdraw money from your account, if you have sufficient funds or enough free space on the device. Number of freeing up space depends on how many applications are installed. The more applications, the more cache and temporary files iOS will be able to remove. On 16 GB iPhone I had about 2 GB, but it could be as high as 5 GB. If you have very little empty space on iPhone, the result will not be as impressive – about 300-500 MB.
Look a video from russian roads: