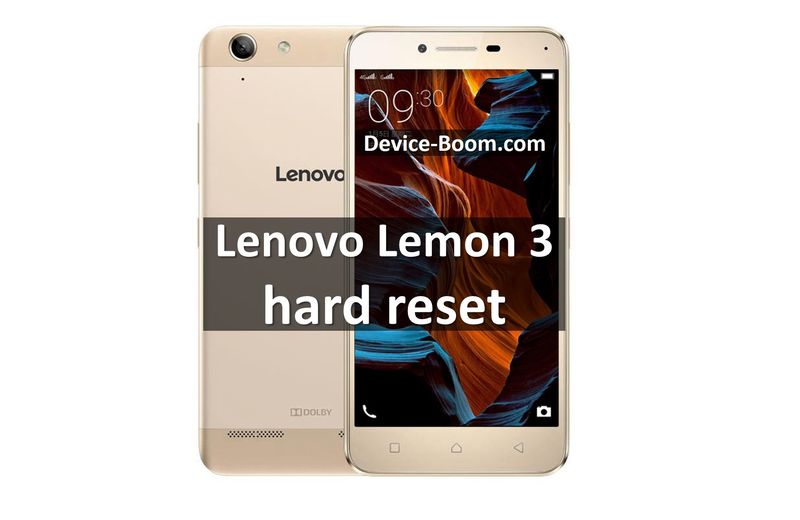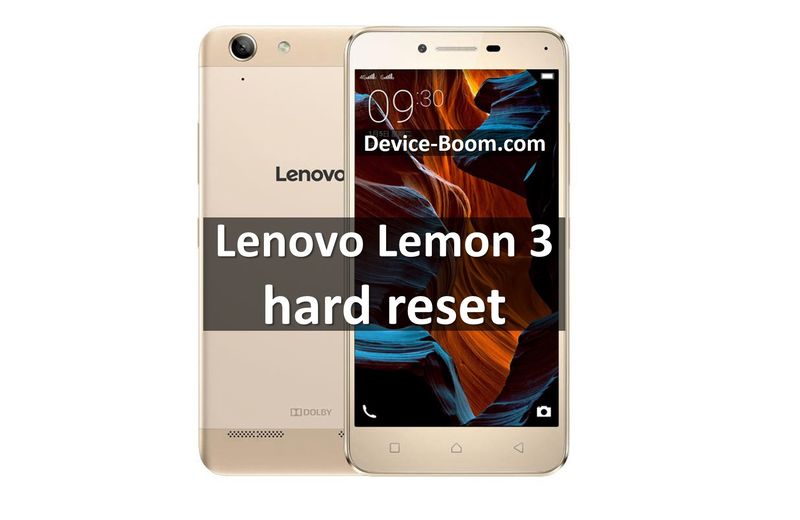 Here you can find tutorial how to perform Lenovo Lemon 3 hard reset. It is a quick and easy solution to many problems on your smartphone from Lenovo.
Hard reset (also called factory reset) allows you to restore the factory settings on your Android smartphone. It helps to remove password/ lock pattern, virus or fix some software errors.
For many people Lenovo Lemon 3 hard reset is one of the last hopes to restore the smartphone. If you have any kind of problem on your cell phone, it is recommended to restore factory settings before calling service center.
Also you need to know that Lenovo Lemon 3 hard reset process deletes all user personal data. If you have important files on your phone, for example, contacts, photos, applications, documents, etc., be sure to copy them to another storage device, phone, microSD card or computer.
If you are ready, you can proceed to the tutorial below.
Lenovo Lemon 3 hard reset
Turn off Lenovo Lemon 3. You can do this in two ways: press the power button for 2-3 seconds and select "Power off" in the pop-up window. Also you can hold down the power button for 7-8 seconds until the phone screen is completely turned off.
Next, you need to go into Recovery. To do this, simultaneously hold down Power key and Volume UP (+) key on the right side your hpone. Hold down buttons together until the screen lights up.
Once the screen lights up, and Lenovo logo appears, you need to release Power button, but keep holding Volume UP.
Then you will see a menu in the form of tiles, which resemble Windows Phone interface. Here you need to select "recovery".
Wait until the recovery mode is loaded.
In the new recovery menu, you need to select "Wipe data". The touch screen does not work, so use the volume rocker and power keys.
Then select "Yes".
That's all! Lenovo Lemon 3 hard reset has done! Once the phone is turned on, you will need to configure it from scratch and restore your personal data if you saved it before factory reset.
Look a video from russian roads: