You've probably noticed how hot your computer may Stavan sometimes when it performs some complicated computing processes. Fans drive in "demanding" game, for example, immediately understand what it is. The same situation occurs in the server room, but on a larger scale. Dutch startup Nerdalize seeks to nullify the normal server room as such and put the servers connected to the Internet in people's homes using excess heat to heat their homes free of charge.
Nerdalize recently merged with Eneco, one of the largest Dutch utilities to put five Internet-connected servers, which are similar to normal radiators – «eRadiators» – in people's homes. The idea is to ensure that through innovation Nerdalize manages at times to cut costs as the maintenance of such facilities, and the lucky residents of homes will be able to pay less for heating. Of course, that such interaction was truly mutually beneficial, requires some basic knowledge at least, but the issue is, if desired, both sides decided almost instantly.
Heat generated during the computational operations performed by servers, allows you to maintain a comfortable temperature in the house on a regular basis.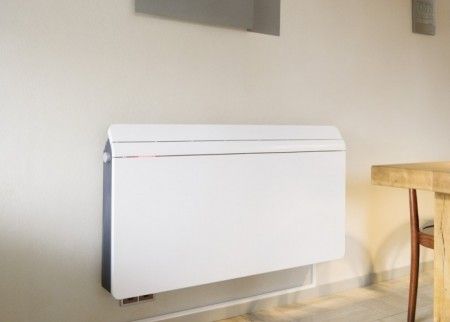 But okay, if people do not know what to do with the servers – they can teach. But there are other issues, which are clearly concerned about potential users what to do if no one uses – freeze? or what to do in the summer when all of a sudden itch to load equipment – exhausted from the heat?
These questions were answered by Dr. Schneider, a company spokesman. "Usually, there is a considerable amount of requests to the server and its computing power in any case. However, there is here a kind of seasonal and daily difference in load. These differences we just compensate our radiators. "
Look a video from russian roads: