Smartwatch – this is a real trend of the season! That is why dozens of Chinese companies issued their vision of smart clocks. Today we tell about the gadget from the company Aiwatch – new Smart watches Aiwatch C5. This stylish device with circular displays, minimalist design, and cost less than a hundred bucks! The rest of the order.
The first thing you think about when you first see this watch, "Somewhere I have seen it" and then you realize that it is not just somewhere, and, of course, from Apple.
On the one hand, this is good! Just because it is guaranteed an interesting design. So for this component here should not worry.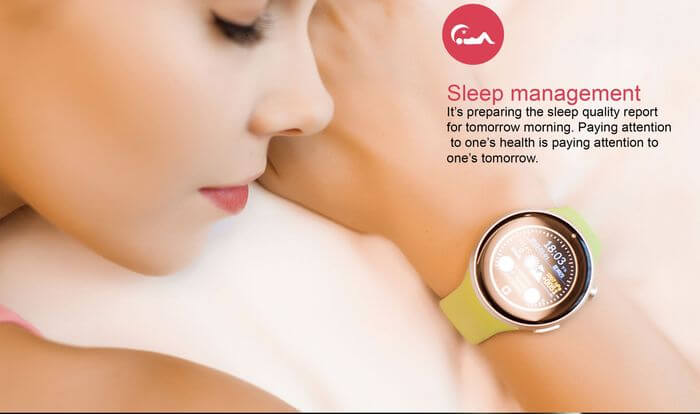 The display here all touches button "home" at the bottom. Also, they do have a physical button, a scroll wheel that rotates in both directions at 360 degrees, thereby scrolling menu. The manufacturer says that the key is the most ergonomically and rests on hand than is sin competitors.
Features new Smart watches Aiwatch C5 specs:
Round 1.22-inch display with anti-scratch coating
MediaTek MT2502 processor
Bluetooth 4.0
300 mAh battery
compatibility with iOS and Android
The English language is supported
Dimensions: 46 x 46 x 11,5 mm
Weight 50 g
Of course, they can be used as a pedometer, receive alerts from your smartphone to answer calls via Bluetooth-connection with your phone, watch the weather forecast, use as an alarm clock, control the camera smartphone to monitor the heartbeat and the list goes on.
Furthermore, the gadget itself is a telephone, however, works only in second generation networks, i.e. the device can be used for voice calls.
GSM networks: GSM 850/900/1800/1900 MHz
And of course, then the magnetic charge is not talking anyone. So what? It's comfortable!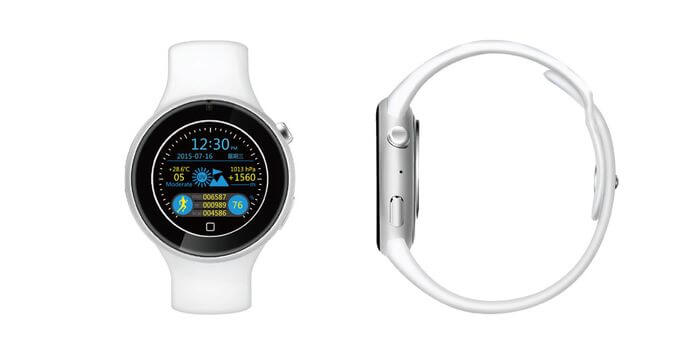 The straps are then made of silicone, with a matte surface. The manufacturer claims that the hand they will not sweat. The new Smart watches Aiwatch C5 have five colors: black, white, green, blue and pink color.
Source: Aiwatch
Look a video from russian roads: