Let us recognize the fact that there is no shortage of smart home systems designed to connect all your home and make the process of managing things at times, and even ten times easier. For example, take at least and Ninja Sphere and Revolv, which recently raised a wave of enthusiasm among potential buyers and fans just to get acquainted with the latest modern technology.

However, unlike the above systems Oomi creators have found a way to make its system even further simplify everything. It is no secret that it is often to control their home power users use their smartphone, sending commands and receiving the notification of the climate conditions in the areas, the state of, say, a lawn, and even the degree of ripening of vegetables in the beds. The new technology offers to get acquainted with the results of a revised approach to the awareness of the condition of the house by removing the smartphone from the equation, and by creating a faster and easier to configure a chain of action.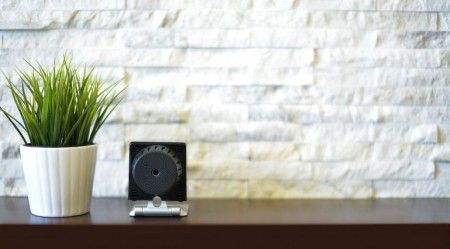 Cube Oomi is the basis of as functioning as the center, forcing all devices around which only can be connected to cooperate for the benefit of its owner. However, the Cube also holds a lot of sensors and functions, in fact, makes it more useful part of the system. Are environmental sensors, including temperature, noise, humidity, vibration, light and movement. This device also has a video camera and ordinary camera with IR spectrum With this set of equipment is not too much that would be out of sight and the information of the owner of property.
Unlike most intelligent home systems, Oomi not primarily rely on smartphones to manage (although there are applications for Android and iOS, if requested by the buyer). Instead, it uses its own remote controls. This seven-inch capacitive touch screen, as well as many physical buttons that can control all the accessories and entertainment system user due IR transmitter in Cuba.
Look a video from russian roads: