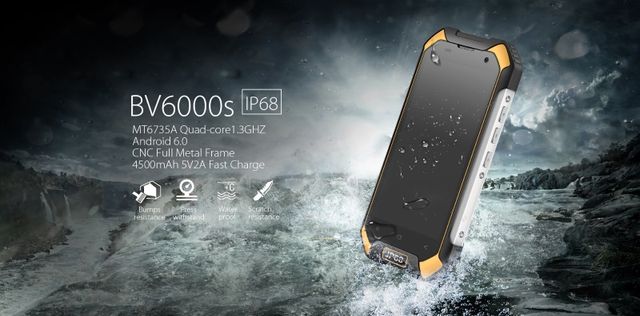 Protected smartphone Blackview BV6000 has got a younger brother in simpler version – Blackview BV6000s, which will be available on July 28. Today we'll do a review new smartphone, its specifications and features.
Specifications Blackview BV6000s
As we have said, new smartphone Blackview BV6000s is a simplified version of the smartphone Blackview BV6000.
New smartphone is equipped with 4-core processor MediaTek MT6735A with a clock speed of 1.3 GHz and graphics accelerator Mali-T720.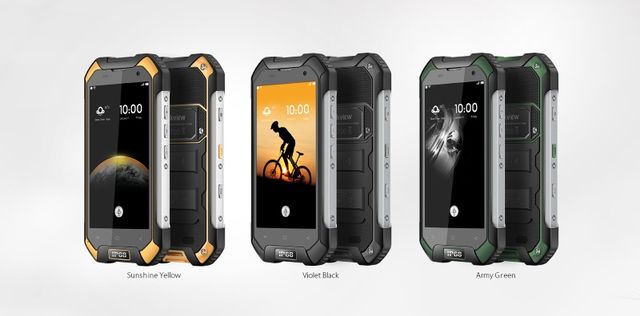 Almost the entire front panel covers display with a size of 4.7 inches and resolution 1280×720 pixels. The screen is protected by Gorilla Glass 3. Interestingly, you can work with smartphone even when wearing gloves.
Blackview BV6000s has 16 GB of built-in memory, 3 GB of RAM, 8-megapixel main camera, 2-megapixel front camera with the angles of 85 degrees. The Battery capacity is 4500 mAh. It will provide several days of battery life.
Features BV6000s
Smartphone BV6000s is designed for lovers of extreme sports. Given to rather low price, smartphone is not able to withstand a high water pressure and deep diving.
However, BV6000s can work at a depth of 1 meter (or even more). The protection against water is certified by the international standard IP 68. The camera button is available separately, which means that you can take pictures of the underwater world, or record video. The body BV6000s is durable, protected from shocks.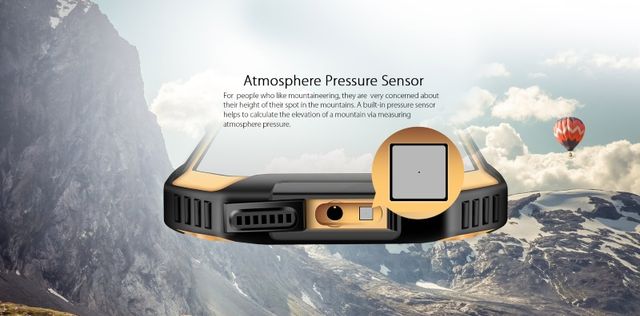 The smartphone is equipped with a sensor that detects atmospheric pressure. Thus, Blackview BV6000s will be useful for diving and mountain tourism.
Price and release date
The smartphone will go on sale July 28th. Price Blackview BV6000s is unknown.
Look a video from russian roads: