Today we look at interesting compare smartphone Nexus 6 with LG G4. Chatting with people on YouTube, I often come across the opinion that companies, instead of releasing smartphones are not the most stable chip Qualcomm Snapdragon 810, should give preference Snapdragon processor 808, which is an abridged version of Snapdragon 810, or even Snapdragon 805, which, in turn, is bleed the Snapdragon 801. Actually, why theorize? We more or less know how the games cope Snapdragon 810 brands HTC One M9 and OnePlus 2 (different handles, so clearly about 810 do not say anything, look opposite the video here and here), but what about that loggerheads Snapdragon 805 and Snapdragon 808?
How can we compare smartphone Nexus 6 With LG G4?
Opponents quickly determine to compare smartphone Motorola Nexus 6 with Snapdragon 805 and LG G4 with Snapdragon 808. Both devices have a resolution of 2K and have 3 GB of RAM LPDDR3 so that the main difference in performance should be limited to computing cores and a graphics accelerator. The Snapdragon 805 built 4 core Krait 450 with a frequency of 2.7 GHz and Adreno 420 graphics while the Snapdragon 808 consists of 2 cores Cortex-A57 at up to 1.8 GHz and 4 cores Cortex-A53 at up to 1.5 GHz and Adreno 418 graphics accelerator.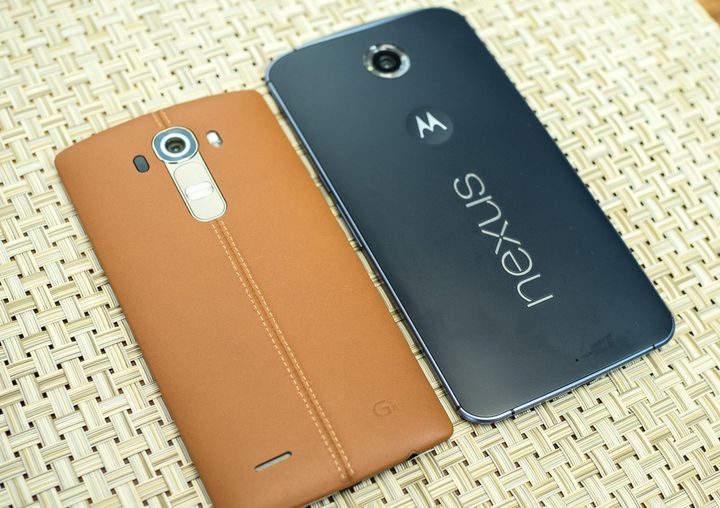 Performance benchmarks: AnTuTu 5.7.1 – 50 158 and 51 056 (Nexus 6 and G4), Geekbench 3 – 1074/3279 and 1160/3590, 3DMark Unlimited – 22,544 and 18,379, GFXBench 2K – 7,1 / 12 / 29 fps, and 5.6 / 9.4 / 25 fps, GFXBench 1080p – 12/19/41 fps and 9.9 / 15/35 fps, Epic Citadel Ultra – 47,8 fps and 38,7 fps.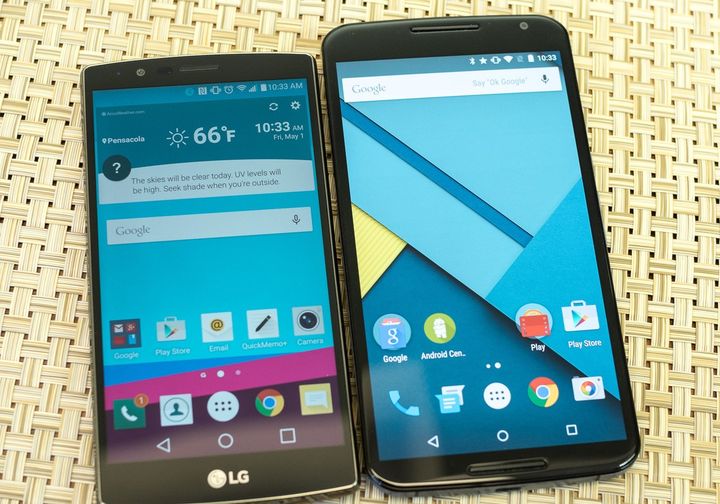 As can be seen by points on the side edge in G4 processor computing, and Nexus 6 lead in the schedule (according to the most Qualcomm, Adreno 420 is 20% more powerful than the Adreno 418 and 40% more powerful than the Adreno 330 Snapdragon 801). It's all synthetics in conditions close to ideal. In reality, the flagship chipset rarely (can not remember the Meizu Pro 5?)
Capable of delivering stable results over long periods of time, they find themselves under the influence of increasing temperatures due to throttling.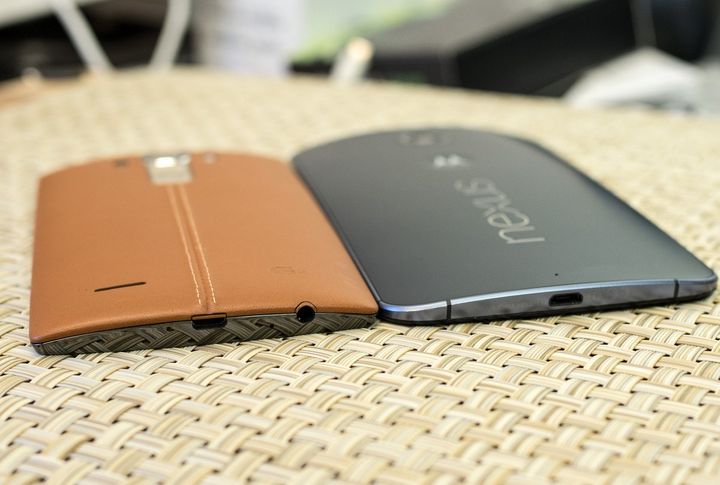 For almost 40 minutes, I chased the two compare smartphone graphical test GFXBench and found that if the first Nexus 6 with Adreno 420 actually provides about 20% more frames per second than the G4 with Adreno 418, then pretty quickly the difference begins to decline and eventually full advantage of eroding because of the strong throttling Snapdragon 805. Model G4 on Snapdragon 808 throttling too, but much less.
Games with the best possible graphics settings for them launched one after another, and I deliberately did not give much apparatus to cool between sessions. In general, the toys can be seen with the naked eye Leadership LG G4: it is not only faster downloads mission (8 Asphalt road in general cargo up to 2 times faster), but, and fps gives a more even and high.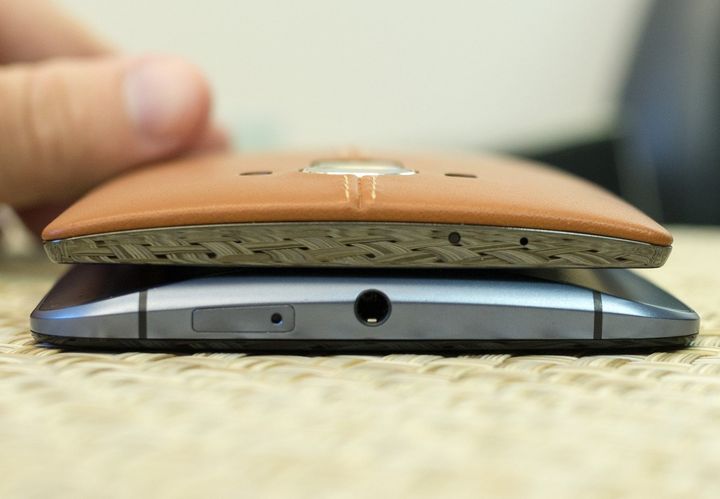 Paint playing specific cases there is no sense – just look at the video, everything is very clear. As for the heat, then the internal temperature sensor (the battery), both heated compare smartphone is comparable, but the body itself is hot at LG G4 – keep it in the hands of the less pleasant.
The conclusion compare smartphone from this comparison is as follows: do not make far-reaching conclusions on the "parrots" in the benchmarks. Snapdragon processor 805 in real game problems in the case of the model compare smartphone Motorola Nexus 6 is not faster than 808 Snapdragon compare smartphone LG G4, despite the advantage of 3D-tests.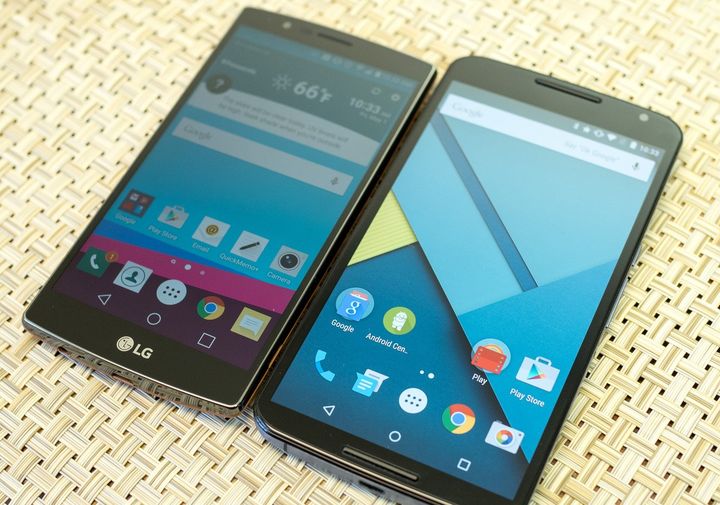 And we can say that producers make the right choice, using Snapdragon 808, and not Snapdragon 805 or Snapdragon 801 (which is worse than the Snapdragon 805).
I would also like to draw your attention to the fact that both devices do not have any substantial reserve for the future in terms of performance – and today they are struggling to cope with some titles (many of them are in Full HD resolution, or even lower). This game is heavy compare smartphone Nexus 6 and G4 are unlikely to disappoint you speed and smoothness. Their Messengers well optimized.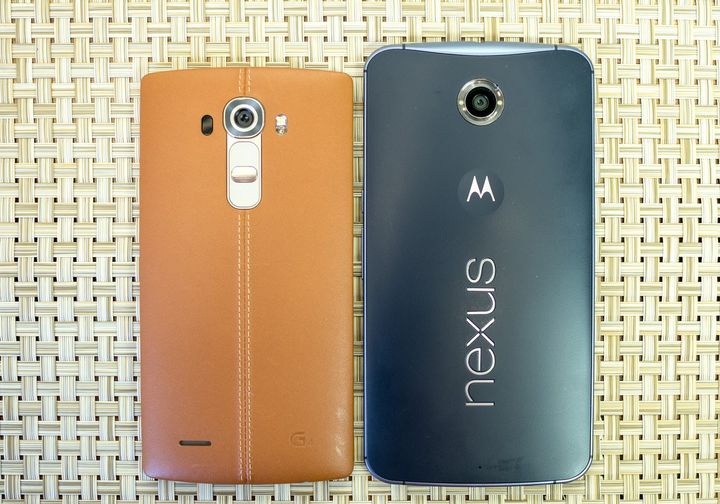 Personally, I would be interested to know how the compare smartphone chip Snapdragon 808 Xiaomi Company has implemented a new strong middle peasant Mi4c with a resolution of 1080p – be sure to arrange for a game test as the opportunity presents itself.
Source: Androidcentral
Look a video from russian roads: