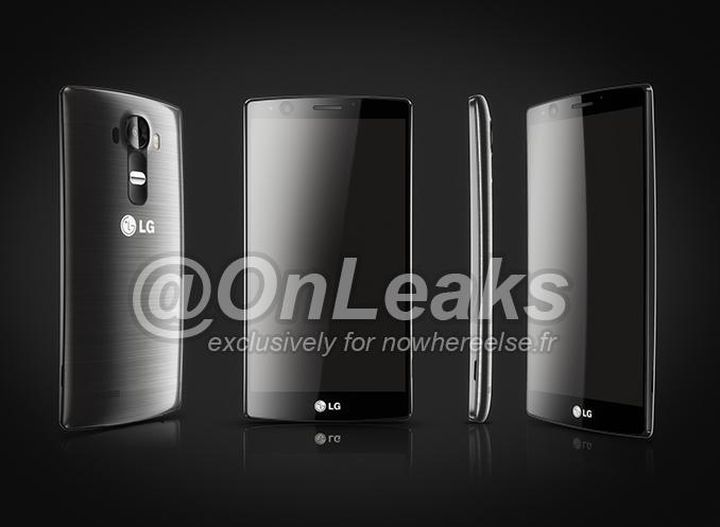 We have already met with the GALAXY S6 and S6 Edge and HTC One M9, which were officially announced at the exhibition MWC 2015. LG, which launched LG G3 (review) in May 2014, once said that the exhibition will come without a leader, but the company is actively working on a flagship smartphone in 2015. Just yesterday managed to get acquainted with press renderer LG G4, as it is now possible to consider the device from all sides.
French Nowhereelse, part of the public accurate information about the unreleased device, the press got hold of renderings on which to consider future flagship LG has almost all the details.
Novelty, apparently, not too much change compared with last year's device – everything is also present rounding the back of the smartphone, which, according to a press render, will be even more noticeable. In addition, the restriction will now take place not only to the side, but also to the upper and lower faces. But the screen, despite a number of rumors, will remain steady, while bending the prerogative of the LG G-Flex 2 (review), although in the photo can be considered a minor deviation from a straight line.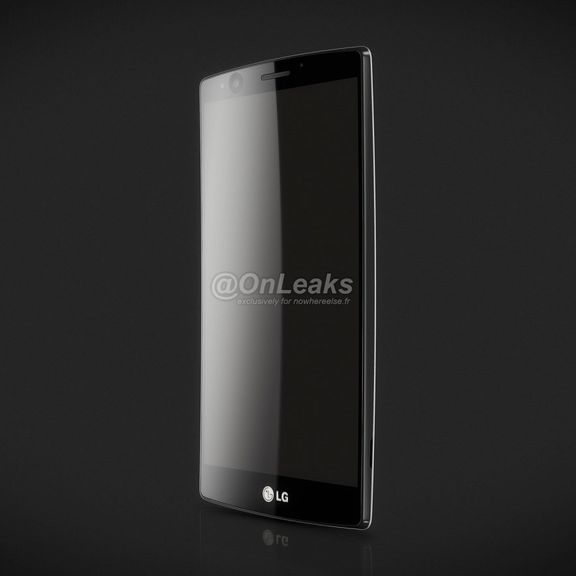 The front panel shows the same aesthetics as a flagship device Korean manufacturer. Draws attention to itself the front camera lens – according to rumors, the gadget will be the wide-angle lens, which now can be seen quite often.
Author leakage previously reported that the size of new items will be 148,9×76,5×9,9 mm. It is somewhat larger than in the flagship LG last year. Manufacturer, if going to increase the screen size may be faced with the reluctance of users to buy even larger gadgets, let LG is one of the leaders in the area of usable space in the front of the phone.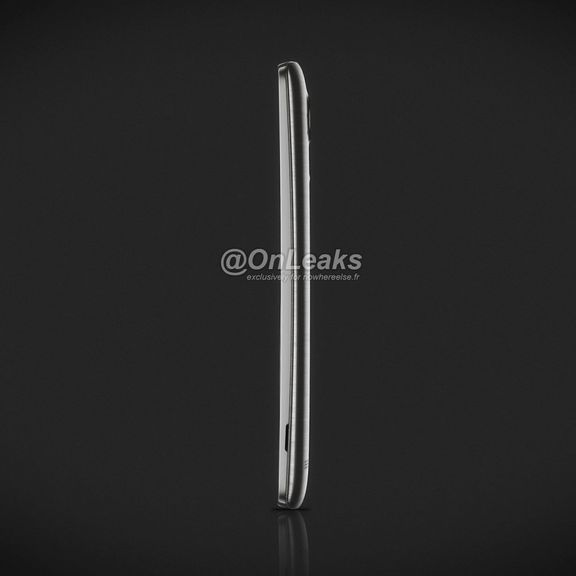 If it is so and will be the flagship smartphone, the company will be difficult to motivate buyers to replace last year's flagship for a novelty in 2015. However, with this problem, many manufacturers have repeatedly clashed, and this year the trend could become even more pronounced. Nevertheless, LG intends to sell 10 million devices and become the third producer of smartphones in the world.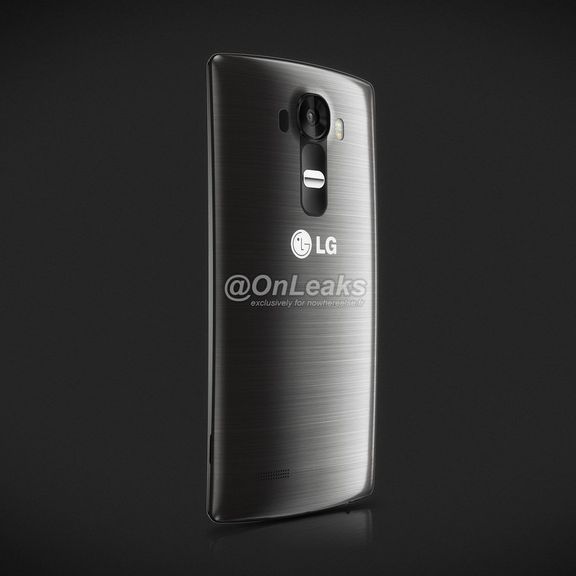 Earlier, one of the top managers of LG said that LG G4 will be fundamentally different from the LG G3, but not said what it was. Possibly, it is a metal material as the main body. In addition, he noted that until 2015 the flagship show its new shell LG UX 4.0, which the company seems to make a big bet. No timetable has not been named until all the information is reduced to the appearance of the shell in April, and the very flagship smartphone – in April or May.
Source: Nowhereelse
Look a video from russian roads: