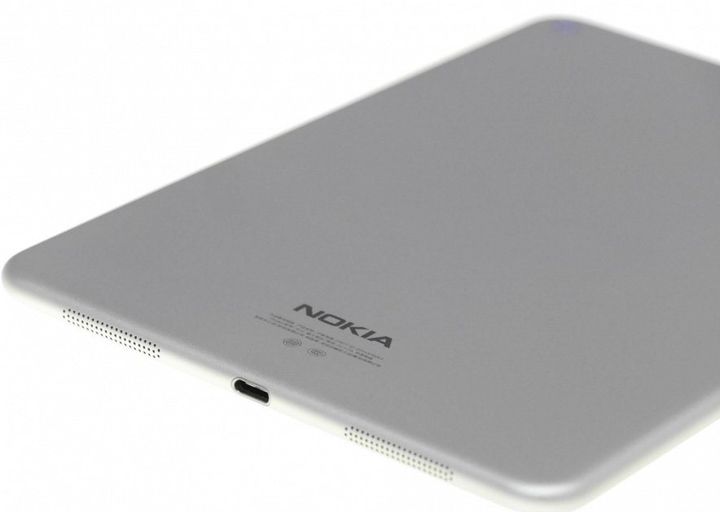 Nokia company after the acquisition of its mobile division of Microsoft to seriously address the business line, in particular, because of the inability to 2016 to produce smartphones. However, the tablet was introduced Nokia N1, which is running Android 5.0 Lollipop. Now, there is another allusion to the return of Finns in the mobile market.
In the benchmark results from ibtimes seen a smartphone under the name of the legendary device, which was released back in (by the standards of the market) 2003 Nokia 1100. Technically, this smartphone is a classic representative of the middle class – as well as the phone with the same name: there are quad-core processor installed MediaTek MT6582 processor with a clock frequency 1.3 GHz and 512 MB or 1 GB of RAM. Other characteristics are not indicated.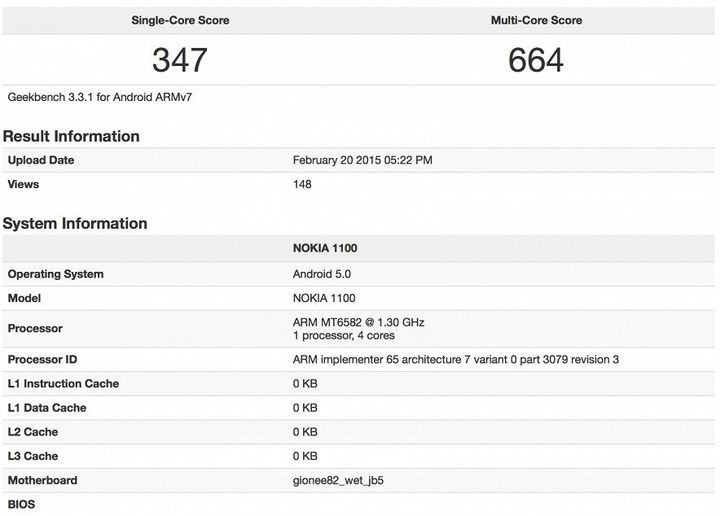 The only thing they say the results of a performance test – tested the gadget is running Android 5.0 Lollipop, as well as tablet Nokia N1 ("live" photos of the tablet at MWC 2015). If this is the work of the Nokia, instead of a man who exploits someone else's name, surely it uses a proprietary shell Z Launcher, which is available in the Google Play store for everyone.
Perhaps in Nokia are already working on a smartphone to present a small portfolio of gadgets as soon as the ban on the sale of the respective devices will end. Manufacturer, given some surprises with the launch of a tablet, it may surprise the audience once again, returning to the market "smart" phones with smartphones on Android. Optionally, it will be the final characteristics device as it comes out it is not necessarily the name of the legend, but it gives some hope that the company is working in this direction.

Plain black and white "dialer" with a flashlight and "snake" is currently the best-selling phone in the world – Nokia managed to sell 250 million entry-level devices. To a large extent, its success influenced the low cost and high quality. Perhaps with such an ambitious plan this gadget, if there will be on the market will recover its former name of Nokia.
Source: ibtimes
Look a video from russian roads: