If you notice some problems with bracelet, for example, lights or vibrations do not work, then the solution may be soft reset or hard reset jawbone up band.
We want to warn you that you must first understand the problem, and only in extreme cases to hard reset jawbone up band or soft reset.  It often happens that users has broken USB port or user has problems with access to Internet. In such situations hard reset does not help you.
Check the status of band by a flashing indicator can here.
How to Soft Reset jawbone up band?
Check USB port works correctly on your computer and charging cable.
If everything works, but band still does not respond, you need to Soft Reset:
1) Connect the charger to an active USB port (Important to connect to your computer or laptop)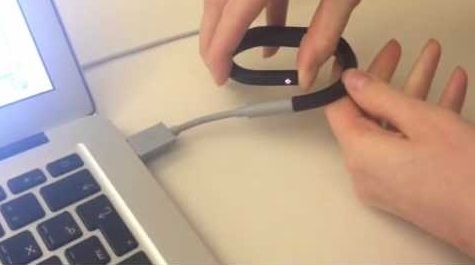 2) Press and hold the button (as in the video), connect the bracelet to the charger
3) Release the button, the indicators should pulsate
4) Leave the bracelet on charge for a few minutes (or 80 minutes if bracelet was completely discharged). It is very important that bracelet should not be charged more than 80 minutes
5) Then, try to synchronize your phone with bracelet
If the procedure does not help, try to repeat 2-3 times.
We suggest you watch the video How to Soft Reset jawbone up band:
If soft reset does not help you, then you can try to hard reset jawbone up band.
How to hard reset jawbone up band?
Hard Reset will help you to delete all user data stored on bracelet and return to factory settings. Hard Reset jawbone up band can also help to correct any problems with the performance of bracelet, which is Soft Reset unable to fix.
Follow these steps:
1) Make sure that Jawbone UP band charged
2) Press the button on bracelet 10 times
3) On 10 pressed hold the button for 10 seconds, until the sun lights up (for UP 2.0 should light up red sun)
4) Synchronize your bracelet with your phone
If above methods do not help you – contact your dealer.
Look a video from russian roads: