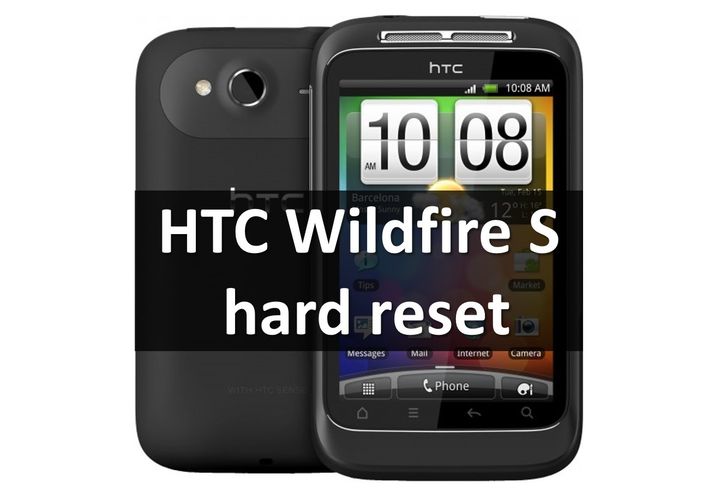 HTC Wildfire S hard reset is a useful feature for Android smartphone. Every user should know about it.
Hard reset will be useful in the following situations:
If you set the password or pattern, after that forget it.
If you repeatedly entered the wrong unlock pattern, then smartphone has been blocked.
If your smartphone is stuck while booting Android.
If you sell your device and you need to erase all personal data.
Please note: your smartphone should be charged at least 50%. Nobody knows how long it will take to perform HTC Wildfire S hard reset, so it is better to charge the smartphone as much as possible.
I think you are ready. Let's see how to make hard reset.
HTC Wildfire S hard reset
Your smartphone should be turned off.
It's desirable to remove battery and insert it again. This way you ensure that your smartphone is turned off completely.
Then press Power button and Volume Down (-). Hold down buttons until service menu appears. After that you can release buttons.
Touch screen isn't working, so use the volume buttons to navigate and power button to select.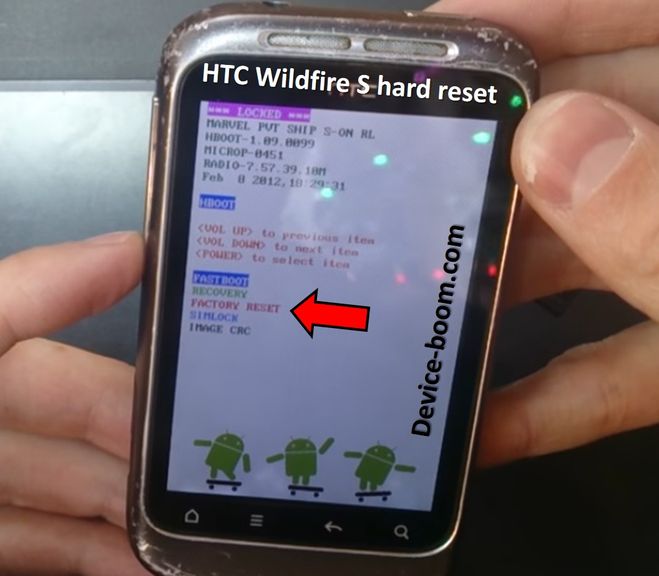 In this menu we are interested in item "Factory reset".
HTC Wildfire S hard reset started. Now you need to wait for its completion. It usually takes about 2 minutes.
HTC Wildfire S features
HTC Wildfire S is one of the smallest smartphones from HTC: its length is 10.1 cm, width – 5.9 cm. Mobile device is equipped with 3.2-inch display, 5-megapixel camera with autofocus, support for microSD memory cards.
Also HTC Wildfire S is one of the most affordable HTC devices based on Android.
Look a video from russian roads: