Music amplifier Marshall DSL5C tube combo amp designed on the basis of a series of amplifiers Marshall – DSL has a full sound despite its 5 watts, also thanks to the integrated mode attenuation sound perfectly at home
Specifications of the music amplifier Marshall:
Power: 5W / 16 ohms
The switch allows you to activate the 1 Watt
Lamps in the preamp 3x12AX7
Lamps in the final amplifier 1x12BH7
2 channels Classic Gain and Ultra Gain
Control knobs: volume, the gain, Bass, Middle, Treble, switches tone shift and deep
Connector for an external footswitch (included)
Connector for an external cabinet 2×8 ohm 1×16 ohm
Speaker: 1x 10″ Celestion Ten 30
Inputs and outputs: effects loop, input for Cabinet 1×16 Ohm, input for MP3 player
Dimensions: 45.5 x 43 x 24 cm
Weight: 12.7 kg
Hello. Last week, I got into the hands of a tube music amplifier Marshall (ie combo) and I decided to test it. Whereupon and begin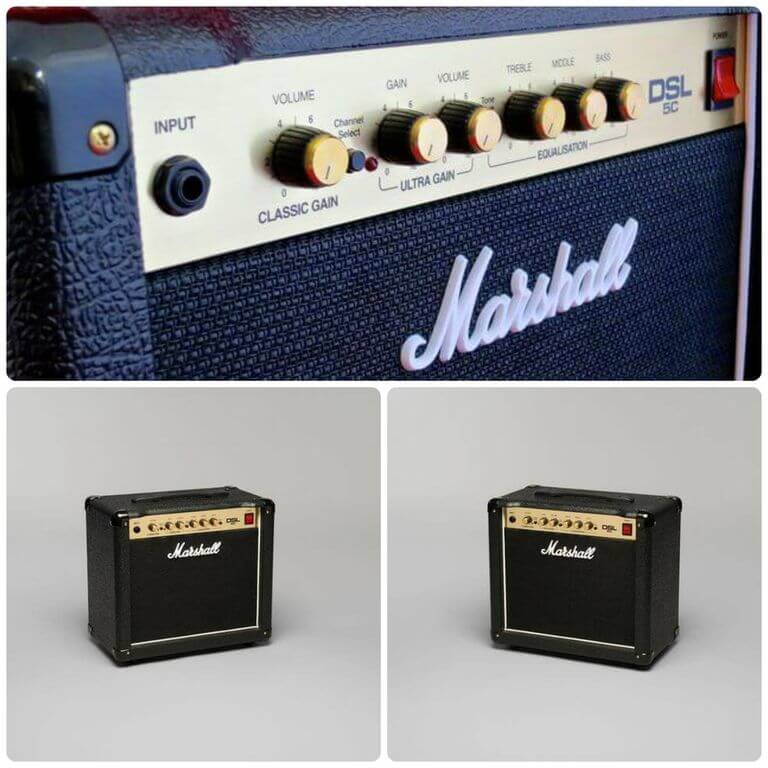 Average price:
£ 350-400 abroad.
Sound:
8/10. I'll explain in a free presentation below. The very nature of sound draws on the full top ten, but there are nuances.
Build quality and manufacturing:
9/10. All firmly and accurately collected, curves, angles, etc. have not noticed, but the body vibrates at low frequencies at full volume for it and took one point. Could stronger and tighten everything.
Appearance and design:
classic combo music amplifier Marshall is 10. Here I do not know what else to say, everything expected, recognizable and beautiful.
Features and functionality:
9/10. He took off his score for the lack of reverb. The rest is below.
Quality and price ratio (overall rating):
7/10. For the money and waiting times can be expected to deliver more. That is, to find the money for a better sound on the unit is possible, though difficult, because the sound of this beast really beautiful, but the lack of bounce and reverb spoil the overall impression.
According to its users of the music amplifier Marshall:
So, I bought this combo on Friday. Just for fun asked to test for the unit is rare in our area, plus on board instead of the standard 12AX7 installed stone lamp from the AMT.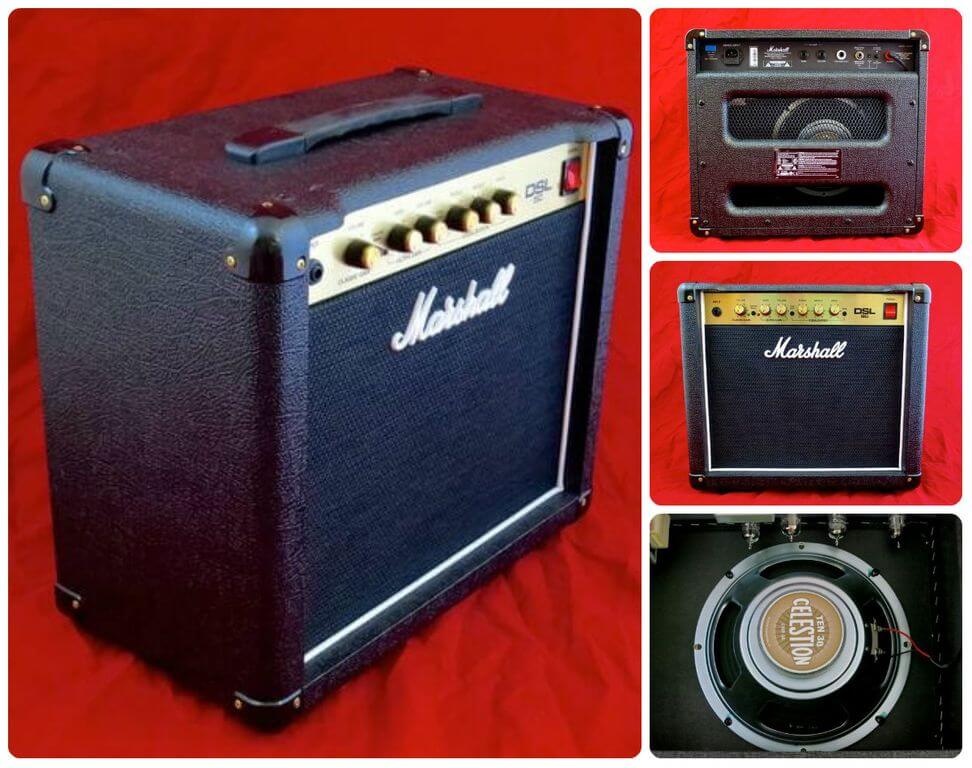 The combo set 10 "Celestion Ten 30 speaker impedance of 16 ohms. The power amp is 5 watts attenuator has on the back at 1 watt. Two channels, footswitch included. Behind the power socket, the gap (!), Footswitch jack, input for the player, emulated headphone output, the button attenuator output to 16Om, which plugged the speaker jack. Front overall three-band EQ on both channels and the gain for volume overloaded channel, t. N. Ultra Gain Channel, and only one handle volume for clean channel Classic Gain. Revere is not on board. Still there is a button Tone Shift (middle notch) and Deep (to add to bottom).
The combo I just stuck in the gap reverb, a TC Electronics Hall Of fame mini, and at first without his Telecaster warmers. The clean is the channel. Naturally, it has cut in full. And away we go … I could not tear myself away from the guitar for about 10 minutes Top sparkles and very clear, very middle of Marshall's, but the bottom of the pumped – combo significantly to the bottom on combinations of the two sensors. I attribute this to the 10″ dynamics, yet the total volume should be made as for me at least 1×12 cab. Played are arpeggios on a cleanup AC / DC on it, though. Dynamics excellent amplifier capable of delivering crystal on top of the net, but as for me net margin is still weak even singles. For me, the clean channel universal – I played it all from funk to hard in the spirit of Crocus.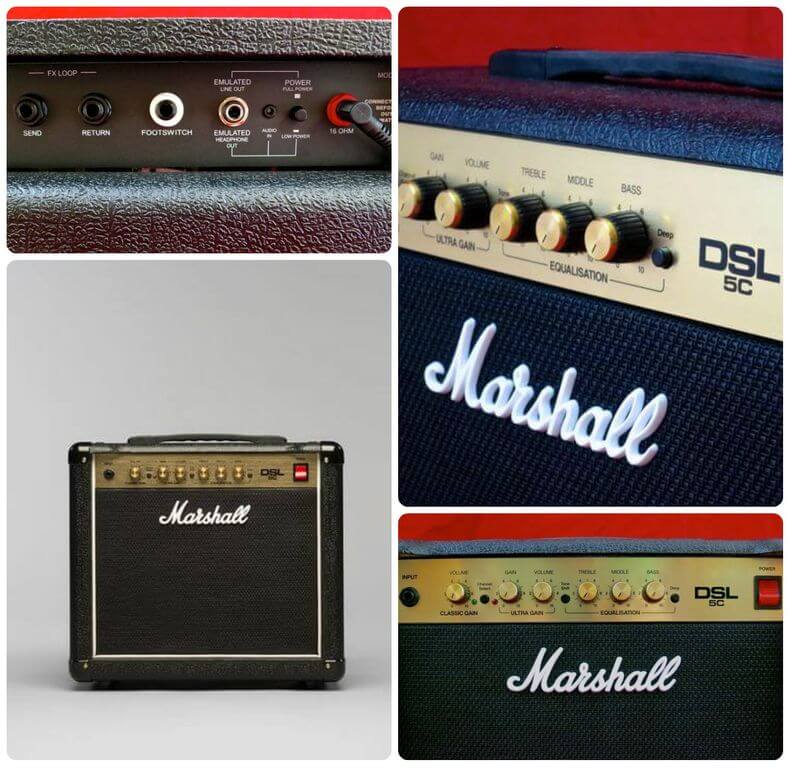 With heaters Digitech Bad Monkey and Boss OS-2 safely Led Zeppelin, Black Sabbath, and so on, but not heavier. His element is Deep Purple, AC / DC and Gary Moore. Punch delicious, crispy, but with normal eggs will sound only during adult cab. So, for the clean channel I put 8/10 because margin wedge is still too small, and lower classes with a native speaker drones. But the character of the sound is excellent. I played 100 concerts DSL Neodramy, I can say that very, very close. At least is 90% identical.
Channel Ultra Gein I liked less. Typical dry music amplifier Marshall overdrive, a little sand, but most likely the case again in the dynamics. For me is rather flat. And bluff. Even warm it did not. The 7/10 is for an amateur.
Net overclocked at full channel heaters are very, very tasty. Really do not come off. For a country may tangy but blues sound with punchy and hard is the most it. Sound really want to eat them in the teeth crunch Played Moore – excellent, his recognizable voice with Shit Monkey fully present.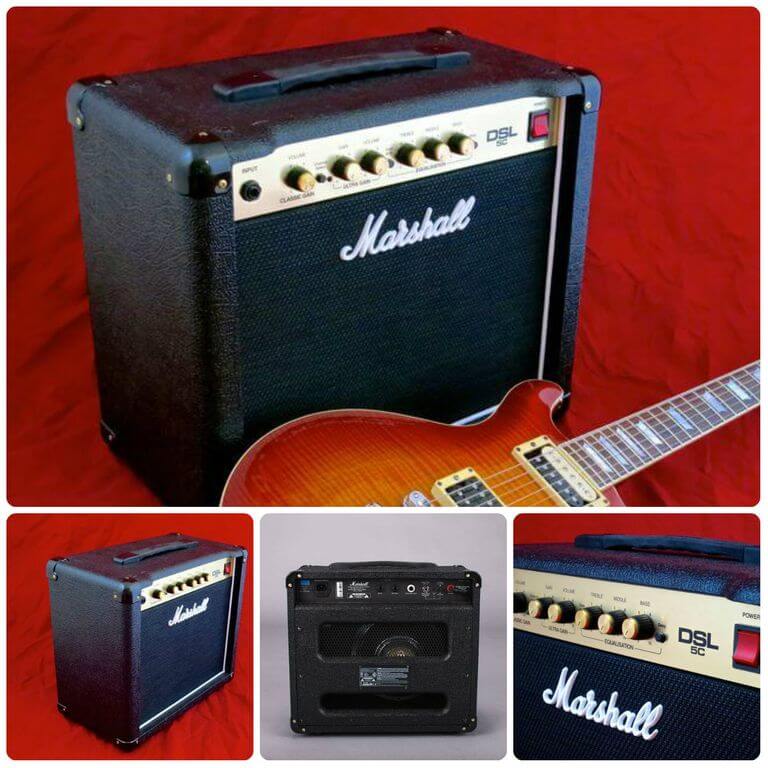 The overall conclusion – I would take a clear, for the cab with 12″ I have, although it is in the rehearsal room, because not tried. See for yourself: 2 channels, footswitch included, there is a loop, five watts with an attenuator for one (just say, for apartments unrealistic loud). Though for my current music, and he is not one hundred percent fit, this combo – mast keV for the guitarist. If you wanted to play rock – he would defecate many of their adult competitors. The character of the sound is absolutely recognizable and pleasant in the extreme. Another negative – the emulator to the headphone output does not shine. I tried to be written on his computer – spat a couple of minutes. Lost, in general, the whole character climbs the sand, the sound becomes thinner and more. In the camera of the tablet is also not writing, because it turns out incorrect, lost half of the frequencies and overtones.
In short, guys, if there is money on it and the ability to connect it to a serious 4×12 cab – take it the first time, it is worth it to play it Rock! For a more intelligent music amplifier Marshall does not always fit.
Source: Marshallamps, Kitarablogi
Look a video from russian roads: