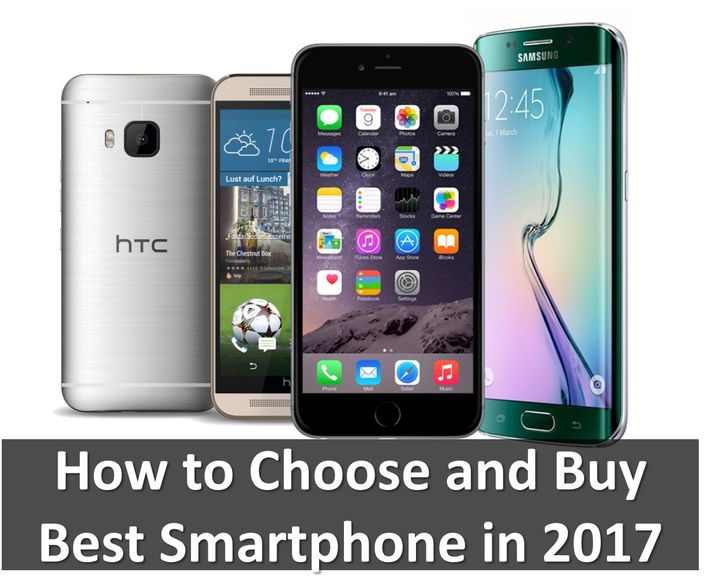 The smartphone market is rapidly changing. We made an instruction on how to choose and buy best smartphone in early 2017.
Great news: Today almost all smartphones are so good that it is difficult to make a truly terrible choice. You plan to use the device for many years, or change it as soon as new model comes out?? Will it be a budget or flagship device?
Below are the best smartphones in its price segment for today:
High-end devices ($600 or more): Google Pixel and Pixel XL; iPhone 7/7 Plus; Samsung Galaxy S7/S7 Edge;
Mid-level (about $400): OnePlus 3/3T;
Entry-level (about $250): Motorola Moto G4 and Huawei Honor 5X (GR5);
Budget level ($150): Meizu U10, Xiaomi Redmi 4, LG K10.
How to choose best smartphone in 2017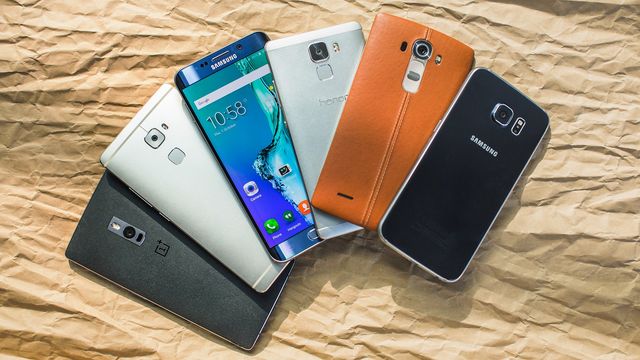 Advice:
You need to decide what is most important for you: performance, size and screen quality, camera quality and battery life?
Do not forget about mid-level devices: you can get a great smartphone with high performance and premium design, but for less money than flagship.
Go to the store and hold a smartphone in the hands: you can immediately fall in love with its design and feel of it, or vice versa – to hate.
When to buy: you can find great discounts on the eve of holidays.
If you buy a smartphone abroad, make sure that it works with the frequency ranges that apply in your country.
Buy Cover and protective film/glass on the screen: it will protect your smartphone from damage, and increase the cost of the smartphone in its resale.
If you buy Android smartphone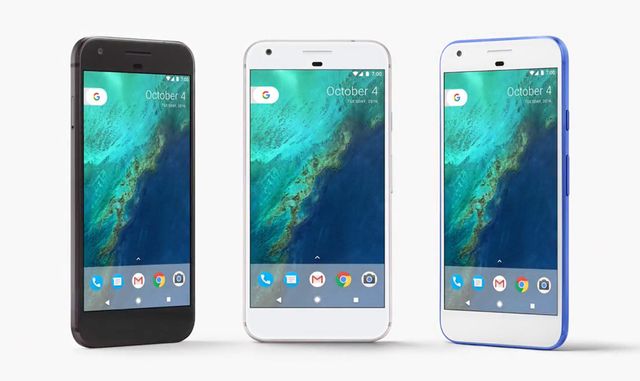 Today Android has the best native application "Maps" and the voice assistant (known as Google Now and Google Voice Search). Another advantage of Android: operating system associated with the same Google services that you already use. As a rule, major updates occur in May or June, and at first they appear on Nexus or Pixel smartphones from Google.
What to look for when choosing Android smartphone 2017:
Android 7.0 or higher: operating system includes the most interesting features, including a battery-saving feature called Doze.
Android 6.x: This version is older, but also a good option. Some smartphone manufacturers need more time to update Android. More expensive and popular model is likely to get the update.
If you buy iPhone
iOS updates come almost immediately on all smartphones. It seems that iPhone has little extraordinary features, and it is better to interact with other Apple products, such as Mac. As a rule, Apple announces the latest version of iOS in June, and releases it in September.
What to look for when choosing iPhone 2017:
Old iPhone devices are cheaper, but you have the risk not get the new features, for which you need a more advanced software.
You can wait until the 10th anniversary of iPhone in 2017. According to rumors, it will be something incredible.
Big or small screen?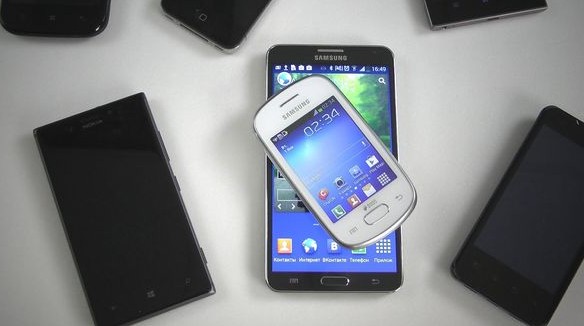 If you prefer the smartphone with a small screen (4.5 inches), pay attention to iPhone SE or Sony Xperia X Compact. Samsung has a budget compact model Galaxy J1 Mini.
For screens with diagonal of 4.7-inch and larger:
Choose a minimum screen resolution of 1080p.
Even better 2560 x 1440 resolution, especially for 5.5-inch screen and more.
Camera quality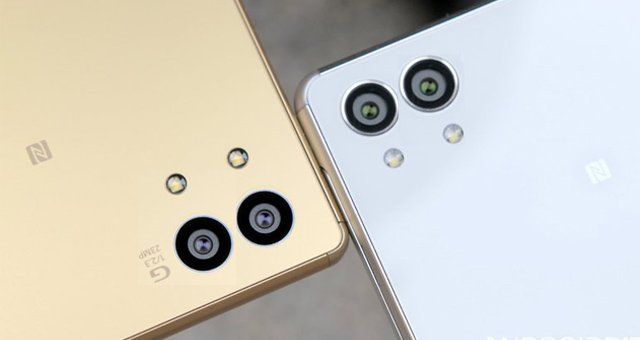 If you do not follow technology in cameras, the list of manufacturers and aperture value will not help to make good photos. The same camera module on different smartphones can make very different photos. The best way is to look for reviews of interesting smartphones to compare examples of pictures in different conditions.
Remember:
More megapixels do not always correspond to higher quality images. 12-megapixel camera can take photos better than 16-megapixel.
Today smartphones with an 8-megapixel camera on the rear panel are found only among budget devices.
If your smartphone has two modules on the rear panel, the second module is intended to create additional depth effect (also known as the effect of blurring the background or bokeh) and provides a very wide viewing angle.
Optical Image Stabilization or OIS helps prevent blurring from shaky hands. It is particularly useful when taking photos indoors or in low light. However, it can not cope with the picture blur caused by a moving subject.
Most cameras even in budget smartphones have HDR mode, timer to self photos, beauty mode and a sufficient number of filters and effects.
Battery life and performance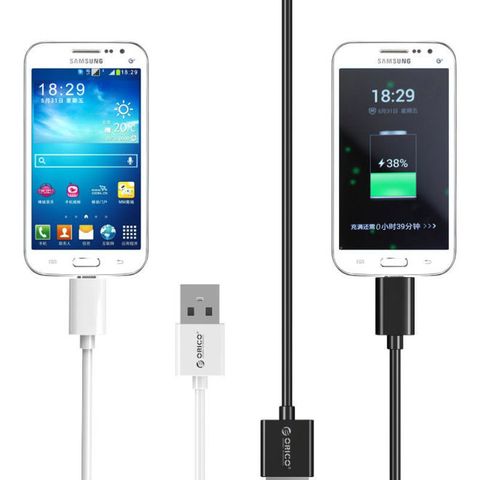 Most smartphones can handle basic daily tasks: phone calls, e-mail, games and music. Although some devices have more advanced technology than others.
Remember:
You will ned to charge most smartphones every day.
As a rule, battery with capacity 3000 mAh or higher has longer battery life.
Maps and streaming video or music drains the battery faster than other apps. The same thing happens with the maximum brightness of display.
Eight-processor is not always better for the quad-core chip in energy efficiency. Pay attention to the technological process of production of chipsets: the smaller it is, the more energy efficient chipset. Process measured in nanometers (nm). In 2017, the smallest process in flagship processors will be 10 nm.
Fast-charging technology will allow the smartphone to charge for 15 minutes. Sometimes it is more useful than battery capacity.
Additional functions
Fingerprint reader is usually located on the back panel or is integrated into Power button or Home button.
Some Android smartphones support MicroSD memory card, but you cannot transfer application to the card (only media files and photos).
Water resistant is very practical. The best index is IP67 or higher.
Wireless charging, such as Samsung Galaxy S7 and S7 Edge, is also pretty handy feature.
Stereo speakers provide the best sound. Better playback quality through headphones is achieved through a separate audio chip (DAC).
USB-C port is a new and better standard for Android smartphone.
What about the price of smartphones in 2017?
Price is the most important part when choosing a smartphone. Some wonderful low cost smartphones can offer more than middle-class. At the moment, we like Meizu U10, Xiaomi Redmi 4, LG K10, but we look forward to new smartphones in 2017. You may postpone the purchase and wait for the next update, for example, LG K10 (2017).
Other questions that you should ask when buying smartphone in 2017:
Does smartphone have USB-C port and adapter in the box (for example, from USB to USB-C), or you need to buy it?
Does smartphone have standard 3.5 mm headphone jack, or you need to buy an adapter?
Does smartphone have guarantee?
Can you use smartphone to travel around the world by simply replacing SIM-card?
Newer chipsets Snapdragon from Qualcomm have a larger number. Thus, Snapdragon 821 is newer (and faster) than Snapdragon 617 or 400. It is also necessary to understand the model number of MediaTek chipset.
Almost any modern smartphone can launch any games, because games developers adapt applications for all chipsets.
2 GB of RAM is the minimum size for Android 6.0 or higher.
We hope that these tips will help you choose and buy best smartphone in 2017.
Look a video from russian roads: