Scientists from Yahoo Labs (Sunnyvale, California) launched a project Bodyprint. The new system will allow the use of biometric identification touchscreen instead of a fingerprint scanner for access to smartphones, tablets and other gadgets. As a unique user ID may make prints ears, hands and fists.
Report on the identification system Bodyprint Christian Holz, Senaka Buthpitiya and Marius Knaust presented at the conference CHI 2015. The researchers argue that to unlock the smartphone, many users use PIN-codes, but only a small part of them really protects the gadget using this tool.
Just as fingerprints, footprints ears, hands, and allow fists exactly identify the owner. To do this, set the previously anticipated smartphones of high-quality sensors, which implies a significant rise in technology for the end user.
Fingerprint scanners are now used in flagship smartphone models A-brands. Researchers have presented Bodyprint, suggested a more budget option: biometric identification system uses a capacitive touch screen sensors to determine the biometric features of the user. Thus, Bodyprint lets you use touch screens as sensors having a large area and relatively low resolution. However fingerprint ears, hands and fists enough such sensors, since the size of objects to be identified in a few times larger than a fingerprint or retina.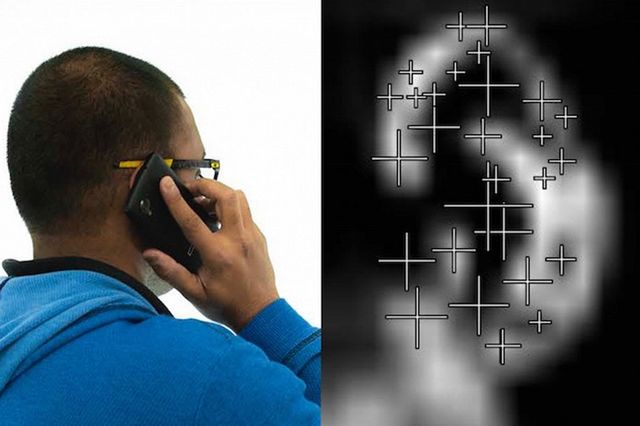 In Yahoo Labs implemented a prototype Bodyprint based smartphone LG Nexus 5, in which the sensor is installed Synaptics ClearPad 3350. For potential users only deterrent application of such a system identification is the fear of what a smartphone can be unlocked by objects that resemble the imprint of the ear, or a fist hands, for example, a photo or casts them.
Testing of the prototype developers decided to spend directly at the conference. They invited 12 people and provided them with LG Nexus 5 with preinstalled Bodyprint. Each of the participants in the experiment carried out on 12 attempts identification using six different biometric identifiers. As a result, scientists have received the results of 864 independent attempts between the commission of which the phone screen were placed on the table. LG Nexus 5 Bodyprint successfully identified the owners of smartphones in 99.5% of cases, while 26.8% of false samples for all parts of the body, and 7.8% – in the case of identification only fingerprint ear.
In conclusion, the scientists report noted: "In view of the fact that touchscreens will soon be equipped with sensors with higher resolution, they will be able to identify users and fingerprint without any additional sensors. Bodyprint easily optimized for extension of the list of parts of the body, which can be used for identification, but in all probability, and the number of failures in determining ownership rise ".
Look a video from russian roads: