Yesterday, the official blog of Android has been published information about the next update of Android Wear platform, which expands the functionality of the platform in support of voice and gesture control.
Google does believe that innovation, which we describe below, are especially in demand, and are useful in situations where both hands are busy with things, but you need to receive calls, send SMS and create a reminder message.
What will be improvements of the Android Wear platform?
So developers are three major improvements in the work with the smartwatch on Android Wear platform without hands.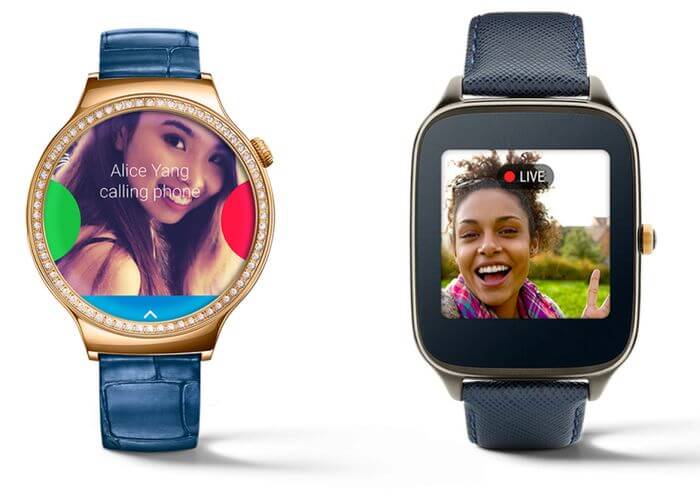 The first is to support the new gestures, which are designed to greatly simplify the navigation and device control. This movement between interface cards wrist in the right administration, as well as increase cards, illustrating a list of applications, and return to the main screen, 'pushing', lifting and shaking hands, respectively. Thus, as the developers say, and now users can stay connected (even when your hands are busy, and even a smartphone tucked away in the inside pocket of a jacket or coat).
Second – support for new voice commands. Now users can dial by voice message, and then send it through applications such as Google Hangouts, Nextplus, Telegram, Viber, WeChat and WhatsApp. Developers give the following example: «OK Google, Send a WhatsApp message to Nathan: I'll be right there».
And thirdly, there is support for the built-in speaker for making calls and listening to audio and video messages. On the market today, there are several models of watches with built-in speaker, including Huawei Watch and ASUS ZenWatch 2 (49 mm version).
Google has already started to deploy updates on compatible models on the Android Wear platform watches, including Casio Smart Outdoor Watch and Huawei Watch for Ladies. The very process of distributing updates can take several weeks.
Source: Official android
Look a video from russian roads: