Modern smartphones have a high performance, stylish design, good camera, but many manufacturers forget about stereo speakers. We decided to make a list of the best smartphones with stereo speakers for whom sound quality is very important.
ZTE Axon 7
New aluminum flagship ZTE Axon 7 has two remarkable stereo speakers on the front. They have excellent sound quality, and do not rattle even at maximum volume.
Alcatel Idol 4 / 4S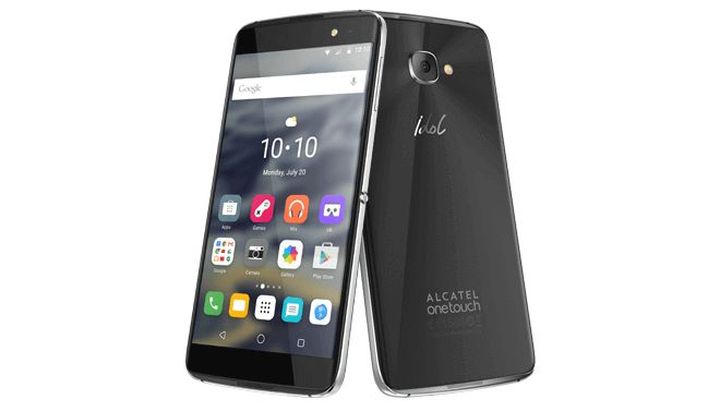 This smartphone, created in partnership with JBL, also has stereo speakers with a huge margin on volume. By the way, Alcatel Idol 4 / 4S comes with good headphones and VR-glasses.
Moto Z with module from JBL
Moto Z is another smartphone which was created in partnership with JBL company, though it has an external module. Many publications have already talked about this smartphone, you can read reviews, we will briefly repeat: the combination of Moto Z and module from JBL can replace a portable speaker.
HTC 10
The first flagship smartphone from HTC attracted users attention with high-quality speakers. Since then, the company equips quality speakers in every new smartphone. HTC 10 has no visible dots of speakers, as in older models, but they are still there, at the top and at the bottom.
Apple iPhone 7/7 Plus
Apple also decided to support the trend of stereo speakers, so their new iPhones have two high-quality speakers. Just like HTC 10, new iPhones have one speaker at the top, and another at the bottom. This combination allows to improve the sound effect.
Conclusion
When I started writing this list of best smartphones with stereo speakers, I though I could find at least a dozen models, but in fact manufacturers do not hurry to use high-quality speakers in smartphones.
I believe that smartphone should have quality speakers.  This does not mean that I regularly listen to music on the street, but sometimes in a hotel or anywhere else it would be desirable to play a favorite playlist and listen to it without headphones.
Look a video from russian roads: