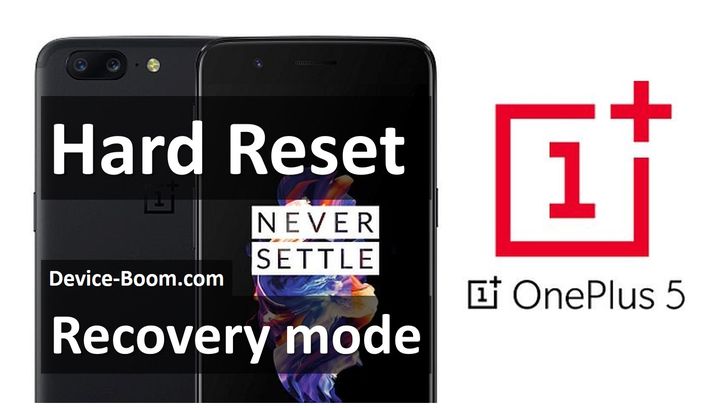 In this article, we'll look at two methods to make OnePlus 5 hard reset: using Settings menu and Recovery mode. Factory reset is one of the most useful function on any Android device.
OnePlus 5 was introduced about a month ago. It is one of the most powerful, perhaps even the most powerful, smartphone with a dual rear camera, 6/8 GB of RAM, 64/128 GB of internal memory and many other features.
On the other hand, each owner of this device may need a hard reset function. It allows you to return the smartphone to the factory state, in which you bought it in the store. This is useful if you forgot lock pattern, as well as various software failures.
But before you perform OnePlus 5 hard reset, you should backup your data. In other words, transfer important data from OnePlus 5 to another device, computer, or cloud.
1 method: OnePlus 5 hard reset
First let's see how to make hard reset OnePlus 5 through the Settings menu.
After that, OnePlus 5 hard reset process will be started. The smartphone turns off and returns to the factory settings.
2 way: OnePlus 5 hard reset
Now let's see how to go to Recovery mode on OnePlus 5, and restore system settings.
Click "Reboot", and you will see another three options.
This time select "Recovery".
Wait for the smartphone to boot into recovery mode.
Next, select the language. In our case this is English.
Then select "Wipe data and cache".
Here you can choose one of three options: Restore system settings, Wipe cache, or erase everything (music, pictures, etc.). We choose the first option.
If you are sure that you want to make OnePlus 5 hard reset, select "Yes".
After that, your smartphone OnePlus 5 will be rebooted, and it will turn on with factory settings.
OnePlus 5 hard reset video
Look a video from russian roads: