Hello everyone! Today we want to talk about Oppo A59, as well as how to perform hard reset on this smartphone.
You can remember our latest articles, in which we told how to make hard reset on different smartphones. Oppo A59 hard reset doesn't differ from other Android phones, but experts recommend using instructions for specific smartphones. Therefore, we decided to write a step-by-step guide to perform Oppo A59 hard reset.
Before we begin the instruction, you need to create a backup of data. As you know, hard reset or factory reset completely clears the memory of your smartphone. If you do not want to permanently lose photos, videos, contacts, applications, documents and other important files, then be sure to back up your data.
Also, do not forget to charge Oppo A59 smartphone before restore settings so that it does not power off at the most inopportune moment.
Ready? We can start!
Oppo A59 hard reset
We start with the complete shutdown of Oppo A59.
Then we need to hold down two keys on both sides of smartphone: Volume+ and Power.
When the screen lights up, we release Power key, but still hold Volume+ .
As a result of these actions, we enter recovery mode.
Here we select "Wipe data / factory reset" .
Then confirm hard reset process – just select "Yes" .
We are waiting for Oppo A59 hard reset will be completed, then select "Reboot system now".
Done! A universal way to perform Oppo A59 factory reset, even if you do not remember lock pattern or the phone is frozen.
Oppo A59 hard reset using settings menu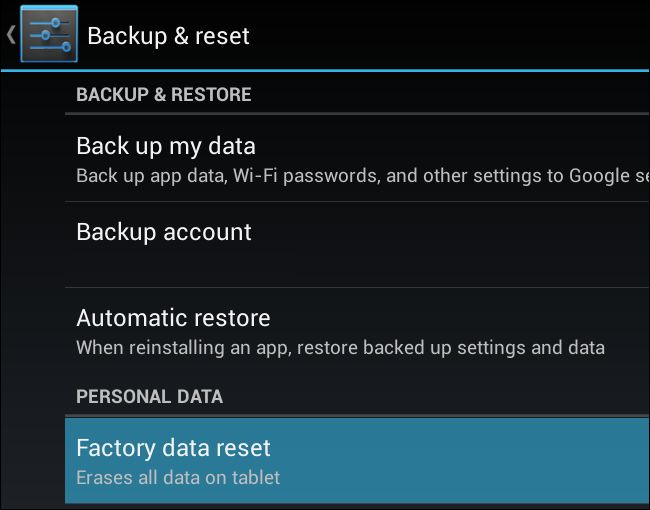 In addition, do not forget about standard hard reset method through the settings menu. To do this, just turn on Oppo A59 smartphone, go to Settings – Backup and Reset and select "Factory reset" option. It is an easier way to perform Oppo A59 hard reset, but you need to have access to the settings menu. If you do not have it, then use the first instruction.
Look a video from russian roads: