Tom Gozni, an engineer from Hampshire created the first portable oven that allows to cook a pizza and a half minutes. The device, which goes on sale in September for £ 350, will enable pizzerias offer customers not just fresh pizza delivered to your door, but cooked right in front of the customer. 10 minutes Roccbox heated to 500 degrees Celsius; this time enough to cut and arrange the ingredients on Korzh. Works furnace natural gas or wood – no microwave!
Of course, the oven allows you to cook not only pizza, but also roasted meat and other meals on an open fire. Roccbox weighs 16 kg and has a very compact size, so that the difficulties with its transport by car or on a motorcycle does not arise. Firewood are placed in a special container, and if you intend to use natural gas, has a connector for the cylinder with a crane. Inside – a turntable, under which lights the fire; this solution is used for uniform heating of food, regardless of how you laid the wood.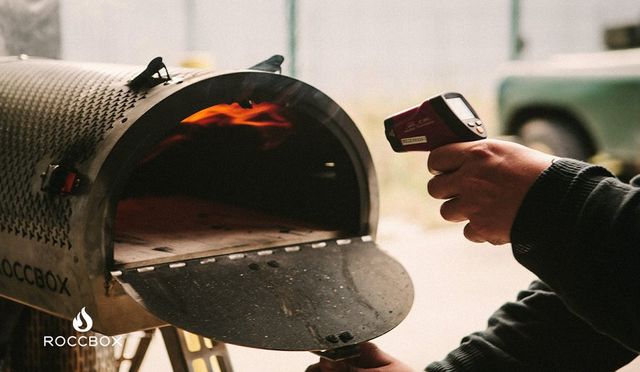 The device of the furnace, however, is somewhat more complicated than conventional grills and barbecues. Dishes are not from the fire itself: using heat-conductive metal plate, Heat Reflector at the top of the device and convector. This provides a golden brown top and bottom without the need to turn the meat.
The idea of creating a portable furnace came to Gozni in 2009, but now he has created a fully working prototype that can be run in batch production. Developer says: «Roccbox – not just a stove, but a lifestyle. It allows you to touch the cooking technology, which for many were not available. "
Look a video from russian roads: