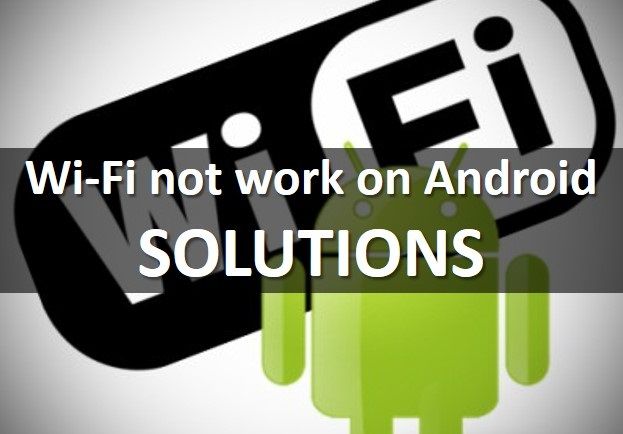 Wi-Fi is the most popular wireless connection. You can use it on your phone, computer and other electronic devices. But what to do if you cannot connect to Wi-Fi? There are some solutions, and we'll tell you about them in this article.
Most often the problems with Wi-Fi is the wrong password or settings errors. We look at the most common problems with Wi-Fi network, and their solutions.
Gray icon for Wi-Fi connection
Sometimes Wi-Fi does not work, and its icon on smartphone is in gray color. There are several reasons. Usually, it is recommended to reset your device to its factory settings. But before this, you can try to change DNS to Google values. You should set up DNS 1 as 8.8.8.8 and DNS 2 as 8.8.4.4.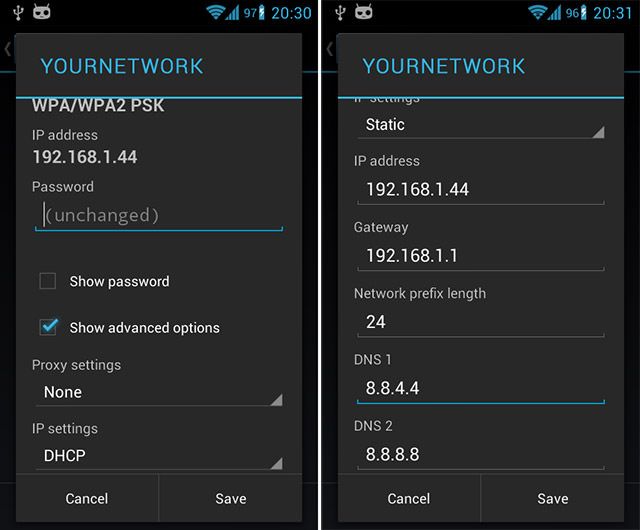 Obtaining IP address…
Also you can have obtaining IP address. Your smartphone is looking intensely at the network but it never connects. All Wi-Fi networks work in the same way. There is a router or a server that distributes IP addresses to all devices that connected to it.
Sometimes the protocol does not allocate IP addresses well, or it is collapsed for any other reason. First you need to verify that you do not have static IP as it can be used by other device within the network.
If we do not have static IP, the next step would be to disconnect from Wi-Fi and turn it on again to renew the connection request. If it still does not assign an IP address, you should try to disconnect other devices that connected wirelessly to the router.
It's easy to do if you have only smartphone and computer, but usually network is more complex so it is better to turn the router off and turn it on again to re-distribute IP addresses.
Connection saved but not connected
This problem usually happens to users fault. The most common reason is wrong password. You may have the message "Protected with…" and name protocol.
The first thing to do is to press and hold on the network and choose "Modify network». Then enter correct password, click on "Show password" and pay close attention to the capital letters. After that connect to Wi-Fi, and check how it works.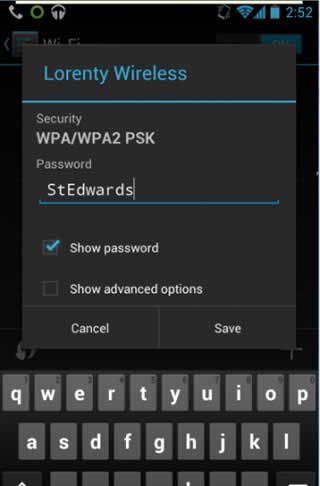 Another reason you can not connect to Wi-Fi is network encryption. Some Android devices do not support WEP networks. You should check the encryption of router and change it if necessary.
Bad connection
The first reason of this problem is the distance or restrictions of some networks that, for example, do not ask to authenticate us to enjoy their internet connection.
Another reason is a conflict in protocol of address allocation registers, ie DHCP protocol. To solve this problem, you can try to force a fixed IP address. You should press and hold on the network, then choose 'Modify network', click on 'Advanced options', and change 'IPv4 settings' to 'static IP'.
In 'IPv4 Address' change the number after the last point to one that is not busy, it is normal to have a number between 2 and 199. In 'Gateway' and 'DNS 1' you can try to enter IP address of your router or 192.168.1.254.
Phone does not connect to Wi-Fi network
Sometimes the router band has a lot of traffic and it slows down so much that it seems we do not connect to Wi-Fi.  It is better to trace Wi-Fi frequencies and change the frequency of router.
Phone does not detect Wi-Fi network
If you can not find Wi-Fi network even though your smartphone is in millimeters from router, the first thing is to add network manually. Go to Settings > Wi-Fi , press the three points and choose 'Add network'. Enter the network name, security type, and password. Try connecting.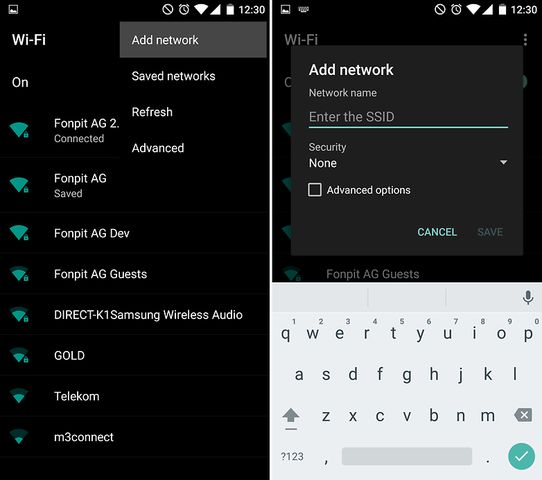 These are the most popular problems with Wi-Fi connection and their solutions.
Look a video from russian roads: