Case for smartphone, created by engineers Nikola Labs, will soon be presented at Kickstarter. The gadget can convert RF signals such as Wi-Fi, LTE and Bluetooth into alternating current using the original scheme of collecting energy. As a result, the mobile phone is charged by air in range of any wireless network. Such technology is already trying to implement the project Lunecase, but in their case it was just beautiful: The energy collected from a smartphone, was flashing messages on the back of the gadget. And if startups gathered the necessary 50,000 dollars for two days, then the success of Nikola Labs there is little doubt.
This week Nikola Labs demonstrated the first Case for iPhone 6, which collects energy from the air. Experts point out that Case converts 90% of the energy that he makes the smartphone when the signal network, and returns it back, due to which the gadget is 30% longer.
Will Zel (Will Zell), co-founder of Nikola Labs, at the presentation of the battery cover on TechCrunch said that at the heart of development – technology, opened by Nikola Tesla and Heinrich Rudolf Hertz in the XIX century. Electromagnetic energy is transmitted at frequencies perceptible mobile devices, can effectively charge the gadget at home, on the street, in a cafe or in the office without the need to seek a wired charger and wall socket to connect it. Case includes an antenna, which is a central element of the system for collecting energy. Then the energy is converted and transmitted Smartphone.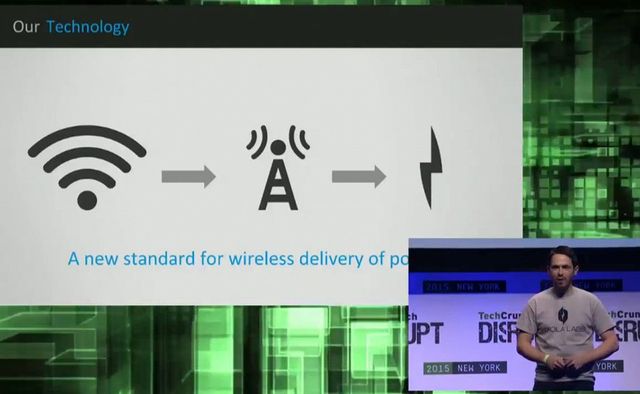 In the development of the battery cover are involved staff at Ohio State University; Note that Electrotechnical Laboratory at Ohio State is one of the world's major centers involved in research in optics and radio electronics.
It is expected that the price of the cover to collect energy from the air will not exceed 99 US dollars to investors who will invest money in its development on Kickstarter. Note that the creation of a series Lunecase still not been launched.
Look a video from russian roads: